Subscribe

to Travel Busy Best 8 Person Tents for Camping in your Garden During Lockdown

Last Updated: Thursday, April 23, 2020When going camping as a group or with your family, take a big tent. In fact, the rule of thumb is to take a tent rated for more people than you have in the group. That way, you can have some maneuvering space inside the tent. Fortunately, that is why [...] The post Best 8 Person Tents for Camping in your Garden During Lockdown appeared first on...

When going camping as a group or with your family, take a big tent. In fact, the rule of thumb is to take a tent rated for more people than you have in the group. That way, you can have some maneuvering space inside the tent. Fortunately, that is why you are reading this article on the best 8 person tent that you can buy. With such a tent, a group of 5 to 8 people can sleep comfortably in the woods. They can also have enough storage space for their gear.

Since a tent for 8 people is going to cost you a substantial amount of money, you had better choose keenly, after doing some due diligence.
We have done the footwork for you to help you choose a well-built, durable tent. See below:

Reviews of the best 8 person tent

Among some of the things that you should consider when buying such a large tent include features like rainfly, tent floor, seams, porch, partitioning/screening, season rating and so on.
Coleman Evanston Dome Tent with Screened-In Porch and Screen Room
Coleman is one of the most popular names in the camping industry. Therefore, it is always exciting to come across one of their camping tents. With this dome tent for 8 people, you can expect a good number of features.
First, you will get a screen room, which is very important when camping in warm weather. The benefit of having a screen room in a tent is that you can lounge and watch the sunset or sunrise from behind the screen, and keep the awful bugs out of your face. In addition, such room may also be used as extra sleeping space when the conditions allow.
Secondly, you will also get internal storage pockets. These pockets can hold your small personal items, chargers and phones when you go to sleep. This is much better than keeping these items on the floor. The interior pockets are meshed so you can see what is inside each. They help keep your tent space organized and they keep your small items safe.
Thirdly, you will enjoy the WeatherTec features. This technology is exclusive to Coleman and they deploy it to all of their tents. It includes four main things. One of them is the inverted seems that help make your tent even more weather-resistant.
There is also the wind responsive frame design that ensures that even in gale-strong winds, the tent poles do not collapse. Other WeatherTec features include waterproof tent floor and zipper cuffs that prevent cold or moisture seeping into the tent through the zippers.
>> Also check out our guides to the best tent air conditioners and tent heaters 
Coleman Red Canyon Camping Tent
Every tent in the market has some outstanding features that set it apart from the others. For the Coleman Red Canyon tent for 8 people, the special feature is the divider for privacy. The tent is 6 feet high at the center. As for the space, it is 17 by 10 feet, which is more than ample for 8 people to keep their gear and sleep comfortably.
One thing that endears this tent to many people is that you can choose different pitching options. For example, if you do not mind rolling up your sleeves to do some work, you can buy the conventional pitch tent. You will have to figure what pole goes where. Generally, it should take you about 20 minutes.
You may also choose the fast pitch tent. The poles are color-coded, and that cuts the pitching time by half. Lastly, you can also choose the instant setup tent. You can have such a tent ready in less than 2 minutes. Just spread the tent and secure it, and you are done.
Like many Coleman tents, the use of WeatherTec technology makes it an advanced tent. You can look forward to inverted seams which keep cold and water out. The "welded" floor offers better insulation and the zips are insulated too.
You can divide the tent into three rooms for privacy. This is a very important feature, which is often overlooked. When you want to give yourself and your kids or guests privacy, just use the dividers to set up dividing walls.
Wenzel Klondike 8 Person Tent
Wenzel has been making camping gear since 1887 and therefore, you can expect their product to be of superb quality. Their Klondike 8 person tent does not disappoint. It can accommodate 8 people comfortably and still have some space to spare. The tent has 6.5 feet of central headspace. Its size is 16 by 11 feet and it can fit to queen size air mattresses. It has a big screened porch for lounging. However, you can zip up the screened porch to make an extra sleeping room.
For airflow, this tent has vents in the roof and in the back. Airflow is very important in a tent shared by many people since it prevents the air from going stale. In addition, this tent is also weatherproof thanks to the Weather Armor fabric, which resists rain as well as wind. The insulated seams do not let moisture in.
For stability, this tent comes with steel stands and a fiberglass roof supports. These make it a force to reckon with in wind and rain. Coupled with the Weather Armor technology on the heavy-duty polyester fabric, you and your family can feel completely safe.
Other important features include interior pockets in which you can store your personal knicknacks, a removable rainfly for the summer nights and a high quality waterproof floor.
Wrapping Up
Choosing the best 8 person tent that will not let you down can be a tad bit confusing for a first timer. However, you can never go wrong with the three tents that we have reviewed here for you. The attention to the small details such as the seams, awnings and interior pockets shows how much the manufacturers care about your needs.
---
Related article:
Best 12v electric coolers for camping 
The post Best 8 Person Tents for Camping in your Garden During Lockdown appeared first on TravelBusy.
Best 3 RV Antennas Reviewed
Last Updated: Wednesday, February 26, 2020Most of us are admittedly TV junkies, we care so much about our TV'S good reception; it is almost an addiction. Fortunately, finding good reception is easy and quick these days, even in an RV in the middle of no where. You only need to have the right device. A [...] The post Best 3 RV Antennas Reviewed appeared first on...
Most of us are admittedly TV junkies, we care so much about our TV'S good reception; it is almost an addiction. Fortunately, finding good reception is easy and quick these days, even in an RV in the middle of no where. You only need to have the right device. A good RV antenna needs to have specific qualities.
A part from good reception, the RV antenna should be complimented by ease of installation and operation plus portability. There are other minor considerations too; for instance space, safety, weight, noise, and storage fall under this category.
In this review, we feature the top-most performing RV antennas; we explore their features and specifications as well as their pros and cons.
Best TV Antenna Review 2020
Winegard RT2000T Road Trip T4 In-Motion RV Satellite Dish
If you are a fan of road trips and TV, this is your device. Winegard RT2000T enables you to watch all your favorite programs while on transit. It's easy to operate, with only one button -- on/off, you only need to mount it on the roof and you are set. The Antenna is fully automated; you don't need to adjust anything.
Winegard RT2000T is the smallest road-trip device under the brand. Besides having a quiet system, it's an upgraded device which consistently improves tracking and minimizes noise. You don't need any storage space, just a tiny space for installation on the roof.
Features and Specifications
Winegard RT2000T package comes with a power cable – 25ft, 3x mounting feet and the Antenna. Its maximum receiver ability is 2. Its compatible satellite suppliers include Bell SD and HD, Direct SD and HD, and Dish SD and HD. It accommodates Direct TV Satellites 101 or 119, Bell TV Satellites 91 or 82 and Dish Satellites 101, 119 and 129.
Winegard RZ-6035 Rayzar z1 RV TV Antenna (HD, Digital, 4K Ready, ATSC 3.0 Ready)
Whether you are installing an antenna on your RV for the first time or replacing, Winegard RZ 6035 offers Optimum UHF reception regardless of where you are. You never have to miss your preferred broadcasts as Rayzar z1 is a High-Band UHF antenna/ VHF that supports your viewing wherever you are.
Winegard RZ 6035's new design is smaller but works on all RVS. It has a modernized (smaller) design that has minimal footprint which is what compliments all RV. It doesn't require cranking, the setup is effortless.
Features and Specifications
You have two options while purchasing Rayzar z1, you can opt for the unit to only have the antenna head and adaptor or you can get the whole set. Since Rayzar z1 is compatible with several other devices, you can fix the power and wiring together with your existing device or replace the whole set.
Rayzar z1 is installed on the RV's roof permanently just like Sensar antennas (mounting accessories are enclosed). You operate it using an interior handlebar assembly. You need to trace the tower locations and turn the device towards that direction.
A further scan needs to be done on the TV to scan the received channels. The channels receivable include ION, Azteca, Telemundo, Univision, The CW, This TV and several others alongside the major networks like FOX, PBS and NBC. Note, these channel's availability is affected by the distance between your home and the broadcast tower and location.
KING OA1501 OmniGo Portable Omnidirectional HDTV RV Antenna
KING needs no introduction; being one of the champion brands for over the air technology, we expect top-notch gadgets. KING OA1501 OmniGo Portable Omnidirectional HDTV RV Antenna is one it's best innovations. With this RV Antenna, you get to enjoy free TV anywhere you go.
With this multidirectional RV Antenna, you do not need to search for channels, you simply mount the antenna and it will do the rest for you. If you are an ardent traveller, this Antenna should be your companion. It's easy to package, compact and easily portable.
KING OA1501 OmniGo Portable Omnidirectional HDTV Antenna doesn't require installation. Get rid of satellite contract plus cable bills and watch all your favorite shows free of charge. The device doesn't need adjustment since it's a multi-directional HDTV antenna.
Features and Specifications
KING OA1501 OmniGo Portable Omnidirectional HDTV Antenna is a complete set. The Antenna comprises of a tri-pod stand, power supply and injector and a tripod stand (collapsible), and a motor vehicle magnet mount. The set also includes a 25' coax cable and 12V alternative power cord.
It receives FM, VHF AND UHF. It's suitable for RV and travel trailer, camping homes, backyard parties, toy hailers and fifth wheel. You can carry all your TV programming to whichever destination you desire. KING OA1501 OmniGo HDTV Antenna is UV-protected, water proof and rust resistant.
Once powered, KING OA1501 OmniGo Antenna scans and searches for any available signal within your area. You don't need to move, rotate or adjust the antenna to find stations; the antenna will navigate and offer you the best TV reception.
Winegard PA-6002 Company PA6002 Pathway RV Satellite Antenna
All over the USA, Winegard PA-6002 enables you to access all your favorite channels. By using Pathway X2, it accesses any dish satellite regardless of where you are. It's meant for stationary use and has a maximum receiver capability of 2.
The beautiful thing about Winegard PA-6002 is that you can connect an additional receiver and get two times programming. It's easy and quick to install because all you need to do is dictate your state and it will sort the rest.  The pathway antennas do not need power cables; you use one wire because they are powered via the coax cable from the satellite receiver.
Winegard PA-6002 is also compatible with 'Dish pay-as-you-go programming'. You get more channels and you don't have to worry about having to connect two TV'S. You get to enjoy watching whatever you desire.
Features and Specifications
Winegard PA-6002 has a diameter of 21 Inches and weighs 16lbs. Its elevation ranges between 15 to 65 and its reflector is 18 Inches large. Its satellite acquisition is automated and uses pathway X2 to hook an extra receiver so you can get double the programming.
Dish is the compatible satellite provider for Winegard PA-6002. Dish satellites applicable are 110 degrees, 119 and 129 degrees orbitals and 61.5 degrees, 72.7 and 77 degrees Eastern Arc. The dish receivers are Solo HD for instance 211, 211k, 211z, 411, and also Wally receivers. For multiple receivers, you must watch programming from the same satellite.
Wrapping up -- Which RV Antenna is best?
A TV Antenna is not one of those devices that one size fits all. It will be deceiving to tell you a particular choice is the best. What we can do to help you make the right decision is to guide you on how to make the right choice. Even with this guide, you may still have to do a few tests.
Before we get to the step by step guide, first note that the best fit Antenna will depend on your preferred channels and where you live. Secondly, you need to decide whether you want a portable or a stationery antenna.
With that in mind; consider this:
Does it auto-connect? A good Antenna does not require you to adjust. It should be as simple as plug and watch.
Is it clear? Why would you want a noisy, shaky signal? Get an Antenna that clears the noise and offers channel stability so you don't keep scanning and looking for channels all the time.
What is its range? You need an Antenna whose range avails your choice channels. You will only enjoy TV if it has your favorite programming.
Finally, we would advise you buy from a trusted brand to get all rounded customer support. Best of luck as you find your perfect Antenna.
Winner Best RV Antenna 2020 = Winegard Roadtrip In-motion RV Satellite  
The post Best 3 RV Antennas Reviewed appeared first on TravelBusy.
10 Things to do in San Antonio, Texas
Last Updated: Tuesday, January 28, 2020San Antonio is an amazing city with lots to see and do. If you are there for just a day, a weekend or perhaps an entire week, you are not going to be left bored. This article has been put together to tell you the top 10 things to do [...] The post 10 Things to do in San Antonio, Texas appeared first on...
San Antonio is an amazing city with lots to see and do. If you are there for just a day, a weekend or perhaps an entire week, you are not going to be left bored. This article has been put together to tell you the top 10 things to do in San Antonio Texas, in no particular order.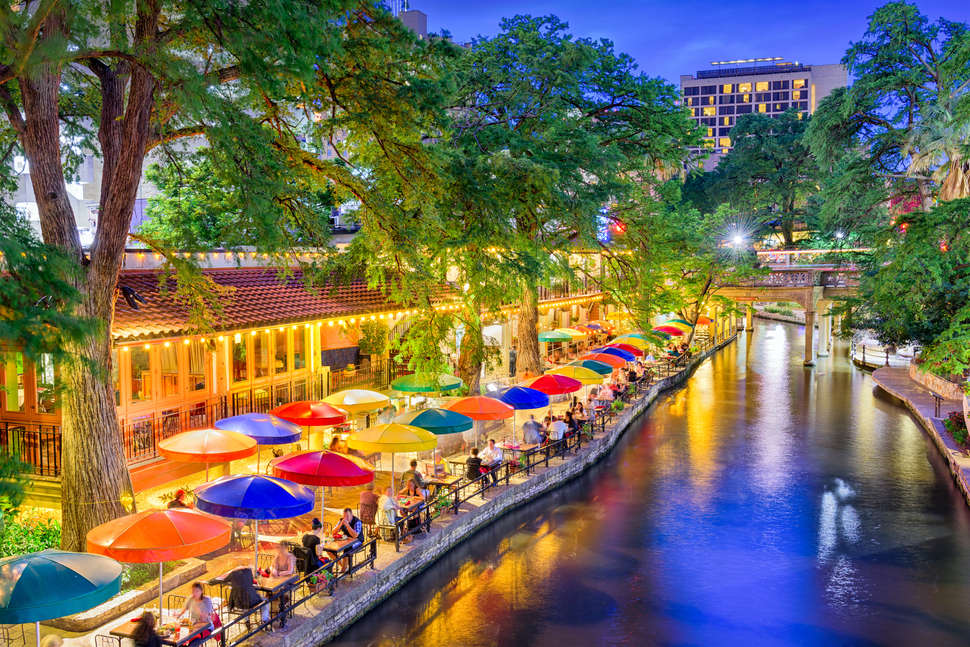 1 – Six Flags Fiesta Texas
There are a whole host of rides to experience at this theme park, no matter where your thrill level might be at. From rollercoasters, water rides, kids rides and much more. There are some newer rides at Six Flags Fiesta Texas which are proving to be a big hit including 4D Free Fly Coaster BATMAN. This theme park might be one of the more expensive options to do during your time in San Antonia but it's definitely worth checking out, particularly if you are with kids and enjoy action-packed fun.
2 – San Antonio River Walk
The river walk or el Paseo del Rio is a beautiful area of town with shops, restaurants and of course the San Antonio river. If you choose to do the river walk, there are several places of interest along the way including the San Antonio Museum of art, Hemisfair Park and more. You could spend an entire day doing the river walk, with many interesting things to explore at the same time.
3 – The Alamo
If you want to see the most historical landmark in Texas, The Alamo is the place to be. This used to be a Spanish church but today is more of a fortress that pays tribute to those who battled and sacrificed their lives in the battle of Alamo. This was a pivotal moment in the history of the state and remains a popular place to visit even today. The Alamo is free to enter for the public and there are lots of cool things to check out in the nearby Alamo plaza including fun rides for the whole family.
4 – Pearl District
Pearl District is a popular neighborhood in San Antonio and it is also one of the newest. It is filled with all kinds of things like restaurants, historical buildings, gift shops, art galleries and much more. There is a night market monthly at Pearl District which has amazing live music, local delicacies and more. If you love to read and enjoy quirky environments, a trip to the Twig Book Shop might be in order. No matter what you enjoy doing, a trip to the Pearl District is going to interest you.
5 – Rio San Antonio Cruise
If you want to explore some beautiful places in the city by boat, you can definitely do that on a Rio San Antonio cruise. These cruises have knowledgeable guides who will point out some fascinating sights. You will travel under some picturesque bridges and you will also be able to make a list of places you are interested in visiting along the route of the river.
6 – SeaWorld San Antonio
Aquariums are places that the whole family can enjoy and SeaWorld San Antonio is an aquarium and a theme park in one. Some of the sea animals that you can get up close and personal with at SeaWorld include penguins, dolphins, polar bears, and killer whales.
If you like your rides to be fast and furious, you are going to love The Great White ride where you will experience corkscrews and 360-degree flips. There are also water rides, which are great to enjoy on hotter days of the year. Book your SeaWorld San Antonio tickets in advance online to make some great savings on them.
I would also recommend staying close to the park so you can get in early and be first on the rides. We stayed at OYO Hotel San Antonio Lackland, just around the corner form the Seaworld complex.
7 – Buckhorn Saloon and Museum/Texas Ranger Museum
These are listed on the same point because these museums are both in the same building and both provide an amazing insight into Texan history. The Buckhorn Saloon and Museum features a collection of artifacts and pieces of wildlife, including antlers and bones, from travelers who have passed through the area. As for the Texas Ranger Museum, this features artifacts from the history of Texas including sawn-off shotguns. handguns, revolvers and more. Finish off your trip to the museum by taking a walk through Ranger town where you can check out a replica jail cell, blacksmith shop and more.
8 – Ranger Creek Brewing and Distillery
If you enjoy whiskey and/or beer and you want to do something a little different during your time in San Antonio, why not explore this brewing and distillery? It opened way back in 2010 and you can have a tour, including a tasting and a free glass for just 10 dollars. You do need to buy a ticket upfront for this one however because it's very popular.
9 – Japanese Tea Garden
This was a former rock quarry but it has since been turned into one of the most beautiful and tranquil locations that the entirety of Texas has to offer. You can wander around this gorgeous space, take photographs and just enjoy the location. This is an amazing spot to simply gather your thoughts, which might be necessary after a busy weekend in the city. There is a cafe where you can grab a bite to eat at the Japanese Tea Garden or perhaps you want to visit the 60-foot waterfalls that are nearby.
10 – Alamo City Ghost Tour
If you are a fan of everything spooky, then perhaps a ghost tour in San Antonio would interest you? The city is actually one of the oldest in the US, so it makes sense that with all that history, there are a lot of ghost stories roaming about. This ghost tour is known to be really popular amongst tourists and you can get yourself some tickets beforehand.
Now that you know the top ten places to visit in San Antonio, you can plan your trip to a tee. No matter what interests you and who you are traveling with, lots of memories are guaranteed in this city.
---
You might also like:
The post 10 Things to do in San Antonio, Texas appeared first on TravelBusy.
10 Best Hydration Bladder Backpacks for Outdoors
We review the best hydration backpacks for hiking, trekking, cycling and running in the great outdoors The post 10 Best Hydration Bladder Backpacks for Outdoors appeared first on TravelBusy.
A hydration bladder is simply a place to store a large amount of water that is easily transportable. They come in all shapes and sizes. From pouches you can put in your pocket to backpacks which have bladders hidden inside of them there are multiple choices and we can only see more models making their way onto the market!
Top 3 Hydration Backpacks 2020
World-renowned brands such as CamelBak and Berghaus now offer these bladders at incredible prices and are constantly innovating their models to be more efficient when on the go. Having a backpack which can carry up to 20 liters of water could be a life saver for anyone who likes to take long walks, bike rides or simply needs to keep hydrated throughout the day.
We have gone over all of the different options you can pick up on the Amazon marketplace, their features, price, pros, cons and much more to compile a list of what we believe to be the top 10 Hydrations Bladders available. Instead of spending a whole day on the sofa trying to pick the right one for you. We've done all the searching a got all the information you need in one place. By the end of this piece, you should be able to confidently pick a hydration bladder and be excited about its arrival.
List Of The Best Hydration Backpacks 2020
Best hydration backpack for hiking
The CamelBak M.U.L.E is first on your list and one of the best Hydration bladders available. This model comes inside of a Backpack and gives the user the ability to take water, or a drink of their choice on the go with them at all times. Even if you're just on your way to work with some important documents the only thing you;'ll need is the impressive, multi-function backpack. Costing Consumers around $80 this product offers impressive value for money and is packed with impressive features that will be appreciated by the user.
Features
Perfect amount of Space left for Hydration bladder without eradicating its use as a backpack.
XV Back Panel
Three interior slip pockets and three exterior pockets.
A bike tool organizer
Helmet hooks
Four point compression
4-ounce capacity (2.88 liters)
CamelBak has done a great job of creating a cost effective yet good quality backpack/Hydration bladder. WE can only see these products becoming more popular so you may want to pick one up before they sell out!
The second product on our list that has been brought to you by CamelBak is another great example of an incredible value for money yet long lasting Backpack/Bladder combination. There are six different color combinations available although they will all do the same thing.
This has been branded perfectly for anybody who doesn't carry much gear but wants to have constant hydration throughout the trip. Below you can find some of the key features, pro's, con's and a bit more information about the CamelBak Lobo.
Features
Made using 100% Nylon.
External fill dual compression.
Helmet Hooks.
Specifically designed to carry essentials such as Phone, Wallet, Keys, Spare Tube and much more!
Three exterior pockets.
Bike Tool
There's no doubt that this would be a great addition to any hiker, or bikes daily equipment. Even if you're just going to work on your bike you will still benefit from the ability to have a drink whenever you desire without stopping! The $70 price tag is really good considering this product has an average rating of 4.7 out of 5 stars.
>>Read also our guide to the best smart backpacks
Best tactical hydration pack backpacks with 2.5 l bladder
Blackhawk has clearly thought through every element of this fantastic 2-in-one Backpack/Hydration Bladder. Everything from the features to the design has been specifically picked to benefit the user in every way possible.
There are 3 different colors available, Plain Black, Coyote Tan, and Olive Drab. This is probably one of If not the best Backpacks you can get on the market today and would be a fantastic addition to anyone who enjoys a nice day outs collection.
Features
Constructed using heavy-duty 1000 denier Nylon.
Also reinforced stitching for even better durability.
Drinking system is protected by impressive Microban, anti-micro bacterial treatment.
Waist belt with more space to store extra items.
Bite me valve makes it easy to get a drink whilst on the go.
More than enough storage space.
Although we must admit that this is one of the best Bags you can currently purchase the price tag will still put a lot of avid cyclists/hikers off and we don't blame them. When you can purchase a bag that essentially does the same job for less than half of the price there must be some pretty good reasons to spend the extra cash.
If you are willing to spend that much on enhancing your experience then this is undoubtedly the bag for you and we're pretty sure you won't have to buy a replacement for many years!
Right, so this is the fifth addition to our list and means we're halfway there. So far we've seen some great products that would all do a great job of keeping you Hydrated on a long trip. The Source Tactical is no different and comes packed with impressive features and everything you need to enhance your exercising experience whilst ensuring you're always hydrated. This comes in the middle of the price range and is a good option for anyone looking for a 2-in-one Backpack/Hydration Bladder!
Features
Taste free bladder, easy to open, easy to drink
BPA and phthalate free
3-liter multi-function hydration pack
Works with other Source products thanks to QMT (Quick mare technology)
Tuck away Shoulder straps
Can be worn as a backpack
It was genuinely difficult for us to fins some negatives surrounding this product. From nearly 40 reviews on the Amazon marketplace, there was nothing negative to be found! This should prove to consumers that this is a reliable backpack and one which will last you a while. Also thanks to the QMT (Quick Mate Technology) you can add other accessories that could come in handy throughout your trip.
The forward Hydration Backpack/Bladder combination is ideal for anyone who either runs out of liquid or simply can't be bothered carrying a massive bottle around with them every time they're doing exercise.
It is jam packed with useful features and has clearly taken a lot of time to design and thin through. If you're an athlete who would like to enhance their overall experience, ensuring they're always hydrated and can always get a drink on the go then this could be exactly what you were looking for.
Features
2-liter Hydration Bladder.
Adjustable components.
Locking Bite valve.
Interior pockets.
Exterior Mesh pockets.
BPA free, Leak-proof bladder.
If you're looking for a good quality, easy to use backpack/hydration bladder combination that won't break the bank then there aren't many cheaper options. Also coming with a lifetime guarantee which also instills confidence that you won't need to make another purchase anytime soon! The Forward team have done a great job with this bag and created s product which would be a great addition to most people's wardrobe.
Best ski backpack with hydration
Another amazing value for money option is the seventh installment on our list and is brought to us by SportSun. They specialize in hiking, fishing, and camping equipment so this Backpack/Hydration bladder combo fits right in! Costing customers under $50, this is the cheapest combination you'll find on this list, but there has been no fall in quality and we can tell that users have loved this product.
Perfect for anyone who enjoys going hiking, on a bike ride, or is even just going on a long trip. You can store 2 liters of water which should be more than enough to keep you hydrated, and you can refill the bladder at any time.
Features
Made using high-quality
Designed for added storage, one layer for your bladder another for additional items.
2-liter BPA-free
Can drink on the go thanks to the liquid tube
Thick TPU material and sealing valve ensure no leaks get through.
To say this is the cheapest Bag on our list we were really impressed with the quality and amount of features that came packed inside. Also because everyone gave this product a 4 or 5-star rating on Amazon we know that it was loved by users and there's not one person who wouldn't recommend it to another person! If you need one of these combinations but don't want to break the bank this is ideal for you.
Best trail running hydration backpack
We're coming towards the end of our list of the best hydration bladders available on the market, and next up Is the FlyHawk Hydration Backpack/bladder combo. You can get this in 5 different colors which include Brown, Black and 3 different 'Digital' designs, this gives the ability to pick their favorite and may even pick one which matches their usual walking/cycling outfit.
Features
Large 5-liter Bladder
Designed for comfort
High flow bite valve
If you're not satisfied with your bag you can get your money back as long as it is in within the first 30 days of purchasing!
Interior and Exterior pockets
It was hard for us to find any negatives surrounding this product, it seems as if users felt the same with 97% of reviews leaving the FlyHawk with a 5-star rating. There was only one person who didn't give this Backpack 5 stars! Also, the added water capacity could come in handy for many people and ensure that they won't run out of water at any time.
Best winter hydration backpack
The source Hydration Carrier case does not come with a hydration bladder and is the first backpack on our list that doesn't. Although you can purchase a bladder separately that will fit perfectly into the bag. Costing users $25 which is half of the price of the other source backpack we reviewed; although the other model does include a Hydration bladder.
This is still a great backpack that comes at a really good price and shouldn't be overlooked! Coyote is the only color available and all of the bags were made in the USA. Maybe you had a different bag which broke and you now need a new one, but not a new bladder; this could be the perfect solution.
Features
High-quality materials
Chest strap
Padded to ensure Bladder is kept safe
Comfortable shoulder straps
Easy access at any time
The last entry on our list, the Deuter is just a singular Hydration Reservoir; there is no backpack included! You have the option to purchase either a 2 liter or 3-liter model both of which are made of high-quality Nylon and are guaranteed to be 100% leak-proof.
Features
No plastic taste
Inner surface as smooth as glass
Helix valve allows constant flow of liquid
Streamer Clip
This is a stand-alone bladder which could be perfect for anyone who already owns a suitable backpack and is looking to ensure they always stay hydrated. Although we wouldn't recommend this otherwise as you could get a very similar product that will come with a backpack for less than $30!
Best hydration backpack for kids
Trying to pick a good Hydration bladder/backpack combo for your kids there are a few good options. Osprey has created one of the greatest in its 1.5 liter Moki. We are really impressed with the quality of this product and could see that the Osprey team have worked incredibly hard to jam a load of useful features into this backpack. Thanks to Jamie who recommended this to us after his last running adventure.
If you're looking for a way to get your kids to become more active this could be the perfect start! Put some Lunch in their backpack, as well as filling up the Bladder and go on a nice bike ride. There is a guarantee you'll never become dehydrated with this pack, and thanks to the large amounts of spare space you can take more than enough food on your trip also!
Features
Made using Polyester triple diamond ripstop.
5-liter Hydration Bladder.
Blinker light attachment near the base, you can attach a light to ensure your child is always visible.
External pockets.
Panel load access.
It was actually rather difficult for us to try and pick any faults with this product. It seems as if consumers were also extremely impressed with the quality and overall usability of their product also. Receiving no less than a 4-star rating on Amazon is something that Osprey should be proud of. The Moki has an average rating of 4.9 out of 5 stars and an unbelievable 96% of reviews gave this Backpack a 5-star rating! If you're looking for a backpack/Bladder combination for your little one then we must admit it will be hard to find one better than the Osprey!
Alternatives to Hydration Bladder Backpacks
Some people hate carrying backpacks when they are hiking, me being one of them.  My back gets drenched in sweat and can get chaffing on my arms where the straps rub.  One option is to buy a hydration fanny pack (Bum bag) such as the Osprey Seral Lumbar Hydration Pack. It holds 1.5 litres and feel very comfortable, I use when mainly when I go cycling but you can run with it too.
Conclusion
We have given you all of the information needed when deciding which Hydration Bladder or Bladder/Backpack combination is best for you. There are hundreds of different models available on the market and with a lot of research and reading we've come up with what we believe to be the best overall options available.
We have taken all factors from features to price into consideration and don't think there are many if any better options! There is no doubt that these will grow in popularity and are already one of the best ways to stay hydrated whilst doing exercise. It is undoubtedly easier than carrying a water bottle around with you all of the time and can store a lot more water than most bottles also. If you are looking for one specifically for cycling, then buy a small option.
Thank you for reading we hope that you managed to find a bladder that you like and will soon become a piece of your daily exercise equipment. If you want to learn a bit more about hydration bladders and how they could help you make sure you check out some of our other pieces.
>> You might also like our guide to the best cargo boxes for car travel<< 
How make a custom DIY Hydradtion backpack
Hydration backpack replacement bladder
Below is a standard 2L hydration badder which you can buy to replace your old dirty bladder. I would change mine every year.
How to Clean Your Hydration Backpack
Amazon users also liked the following products:
Aduro hydro pro hydration backpack
Osprey hydration backpack -- The Raptor
High sierra hydration backpack
Popular Hydration Backpacks on Rei.com
Patagonia Nine Trails 14L Hydration Pack
Image Source: Amazon.com, Pixabay
The post 10 Best Hydration Bladder Backpacks for Outdoors appeared first on TravelBusy.
3 Best Backpacking Tripod
Last Updated: Friday, January 17, 2020As a travel photographer, lightweight gear is a top priority. But the word tripod usually conjures up an image of a large, metallic stand that can barely fit in your backpack. That is where backpacking tripods come in. Built to be sturdy and lightweight, travel tripods help you capture professionally [...] The post 3 Best Backpacking Tripod appeared first on...
As a travel photographer, lightweight gear is a top priority. But the word tripod usually conjures up an image of a large, metallic stand that can barely fit in your backpack. That is where backpacking tripods come in.
Built to be sturdy and lightweight, travel tripods help you capture professionally stunning sunsets and flowing waterfalls. You will also find a tripod super helpful if you vlog during your travels. Because, well, not many people are available to hold the camera for you.
That's why a travel tripod is an essential item for a backpacking photographer. However, hundreds of tripods fit the portable category. But which one fits your needs?
We've put together three tripods that are lightweight, affordable, and well-built.
Compare the Features
1. Pedco UltraPod II – Best Mini Backpacking Tripod (Editor's Choice)
The Pedco UltraPod II is a tabletop-style tripod. It is strong, capable, and works with everything from small DSLRs to Go Pros.
Design and Build Quality
This tripod weighs only 4.2 ounces. But it can support a max load of 6 pounds. The tripod folds to a compact size of 7 inches. You can easily fit it in the water bottle compartment of your backpack.
Pedco UltraPod II features a ¼-inch screw which is standard. It not only fits well with cameras, but also works with speedlights and video lights. It can pan over 360 degrees and allows +/-90 degrees tilt and +/- 20 degrees angular adjustments.
Pedco UltraPod II boasts construction from a nylon resin frame. It uses threaded aluminum components that are equally long-lasting. For the feet, they are made of vinyl. Pedco UltraPod II uses L-shaped legs. They are surprisingly stable. It is unlike some brands that are difficult to work with on a variety of surfaces.
It even has rubber tips to stabilize if further.
Versatile Functionality
Being a mini-tripod, it is easy to dismiss its versatility. But you will be surprised by the sheer number of uses it can come in handy. One, it can be secured to a tree limb, post, or any object using the removable D-ring Velcro band.
You get a remote trigger that allows you to take long-exposure shots as well as excellent macros. You can use your hand as the stabilizer with this tripod. It is especially handy when you want to take photos in low light situations.
2. TYCKA Rangers 56-Inch Backpacking Tripod- Best Travel Tripod for Macro Photography
TYCKA Rangers presents a professional-grade tripod. It is lightweight as expected and made of high-quality materials. The tripod can convert into a monopod. This feature adds to its versatility during travel.
Design and Build Quality
TYCKA Rangers is made for DSLR cameras. It works with most brands from Nikon to Sony, Canon, and many others. Built of aluminum alloy, this tripod weighs 2.9 pounds. But it can support a max load of 26.5 pounds. It can work with some of the heaviest lenses.
The Rangers has three legs that are height adjustable. You can go from 14 inches to 56 inches in seconds using a ball head adapter. The ball head also allows the tripod to pan over 360 degrees.
At only 12 inches when folded, you don't need a heavy carry-on to transport it. That's why it's a great travel companion. We like the overall quality of this model. The legs are stable and stiff. They work well on most surfaces.
You can even add more weight to the center column when you need extra stability.
Versatile Functionality
We've touched a little on what TYCKA Rangers can do. The rotating ball head is the takeaway feature. You can depend on this tripod to shoot excellent video shots and sharp landscapes. And everything there is to still photography.
Another nice feature is that you can detach one leg to use it as a monopod. Not to mention the center leg can invert to use it for macro photography. You are about to get lots of functionality without spending an arm and a leg.
>> Read also our guide to the best foldable solar panels to take backpacking 
3. ZOMEI 58-Inch Backpacking Tripod – Best Budget Backpacking Tripod
If you want to keep the weight as light as possible, ZOMEI is just the way to go. This tripod boasts a 2-in-1 design. You can use it as a regular tripod or convert it into a monopod.
Design and Build Quality
ZOMEI boasts a durable construction from aluminum alloy for the tube and ABS environmental plastic. It weighs 2.5 pounds and can load devices with a max weight of 11 pounds. The legs feature rubber feet and three flip-up locks.
You will not only be able to use it on flat surfaces, but it is also easy to stabilize on uneven grounds. This feature is particularly helpful because you will be in nature where finding a flat surface can be difficult.
Better still, with the help of the pan head, you can get 360-degree panoramas. Not to mention, it can tilt and swivel providing endless ways of adjustments.
Versatile Functionality
The ZOMEI tripod is a 4-section tripod. It allows you to adjust the center column to get a 6-section monopod. As a tripod, you can adjust the height from 17.32 to 55 inches. And as a monopod, the height adjusts from 15 to 51 inches. It is so flexible that you can go from shooting stable shots to videos without compromising on quality.
ZOMEI also comes with a phone holder. It is a nice addition since you can use your phone to shoot without involving someone else. This is for those moments where you need quality videos on your phone. Remember that tripods allow you to stabilize images and get even, consistent sound.
With a phone holder, no more worries about shaky videos
Conclusion: Which Backpacking Tripod is Best?
The best backpacking tripod fits in with your kind of photography. If you are all about random moments in nature, you are good to go with a lightweight model like the Pedco UltraPod II. This mini tripod packs small and fits most people's budgets.
But if you are a professional photographer, you likely get into long-exposure astrophotography. In this case, you will need something heavier. The TYCKA Rangers fits the bill here. It is heavy and you can add more weight to it if you want to support heavier cameras.
---
Related Articles:
Best Handheld Radios to Take Backpacking 
Best Hammocks to Take Backpacking 
The post 3 Best Backpacking Tripod appeared first on TravelBusy.
Best Handheld Radio for Travel
Last Updated: Wednesday, November 27, 2019Portable radios are a favorite for the outdoors. You can tune in to your favorite stations and catch on news, talk shows, and even current gossip anywhere. Their compact and lightweight design allows for easy carriage if you are traveling light. A quality radio broadcast comes with the type of [...] The post Best Handheld Radio for Travel appeared first on...
Portable radios are a favorite for the outdoors. You can tune in to your favorite stations and catch on news, talk shows, and even current gossip anywhere. Their compact and lightweight design allows for easy carriage if you are traveling light.
A quality radio broadcast comes with the type of radio you pick. Because of varying models and styles, it can be difficult to narrow down the choices. But that's what we do.
Whether you want to keep it traditional or looking for something more than AM/FM radio, we've got you covered.
These three radios will give you the best bang for your buck.
Our best travel radio option is Sony ICF-P26. It is pretty small; just a few cm longer than a deck of cards. Coming from Sony, this radio is not a fancy-looking product with no functionality. It sticks to the basics which makes it ideal for travel.
Build Quality and Functionality
We like the overall look and feel of the Sony ICF-P26. This radio has a glossy black plastic finish on the upper part of the cabinet. The speaker section below it has a matte-black grille. It gives you great sound whether you are in a cramped space or out enjoying a picnic.
At the top and bottom of this radio is a matte black finish. The radio does not pick up fingerprints on the matte parts. But the glossy plastic will need wipe downs now and then. It may also scratch easily so it's best to store it with soft items instead of keys or tools that may scratch it.
You get a smooth tuning wheel and an ON/OFF switch on the right side of the radio. The switch also acts as the band selector between FM and AM.
On the left side, Sony does not disappoint with the wide volume wheel. It feels nice in the hand. You can easily turn the volume up and down without any hassle. And, you can listen using a pair of headphones thanks to the included 3.5mm headphone jack.
You will like the stability of this radio. It comes with a flat case base that bears a seating rail. The rail goes all around the base making it hard to tip over when you brush over it.
Tuning and Battery
Sony ICFP26 comes with a red LED indicator for the tuning. It also includes a green LED for the battery level. The green light will dim when it's time to change the battery. The battery compartment is hinged.
It's a thoughtful feature since you are less likely to lose the battery door when changing batteries.
For better tuning and coverage, Sony has included a strong telescoping antenna. It stows at the back of the radio. The antenna is a bit stiff. It should hold up to years of swiveling up and down.
C Crane CC Skywave is one of the most sought travel radios on the market. It covers more than just the basics. As you will see, it is a little bigger and has more functions than the Sony ICF-P26. This also means you will pay a bit more for this model.
Build Quality and Functionality
C Crane CC Skywave has an all-plastic frame. Only the buttons and band-border are glossy. The rest is all matte meaning it will not pick up dust. The ON/OFF switch is a red button on the front of the radio. Just below it is the AM/FM button.
This radio features Shortwave, NOAA Weather, and Air Band. To access the bands, just press the WX/SW/Air button on the bottom part of the radio. The volume wheel is on the right side. You get two scan buttons that help you tune in without toggling through stations one at a time.
With the keypad, you can easily input a band frequency.
We like the inclusion if the Air Band. It is a great source of entertainment. You can listen in on pilots and air controllers just for fun. Or get some valuable information like airline schedule changes.
C Crane CC Skywave comes with a clock, alarm, bandwidth filters, weather alert, and a sleep timer. Not to mention the lock button which disables all the other buttons. It is a nice feature for travel.
You will get a pair of earbuds and a carry case with this radio. It also comes with a wrist strap adding to the travel convenience. What's more, there's a fold-out back stand to stabilize it on flat surfaces.
Tuning and Battery
This radio has 400 memory presets. It is easy to save a channel using the keypad. Next time you want to listen, you won't need to tune in. Just input the number where you have saved the channel and the radio will retrieve that channel.
The radio uses two AA batteries. It can also use rechargeable AA batteries or an AC adapter. It gives you up to 70 hours of battery life on AAs. Compared to the Sony ICF-P26, it is a decent time since it has more functions to offer.
Do you want to bring music and still listen to radio shows? A Bluetooth speaker with FM radio is a nice convenience on the go. The Xeneo X21 is an outdoor wireless speaker that offers both possibilities.
Build Quality and Functionality
This speaker comes in a hard-shell case. The cylindrical shape is barely the size of a soda can. It is easy to store in tight backpack pockets. There's a lanyard strap on the side and a belt clip if you don't like using the lanyard.
The Xeneo X21 speaker is IPX6 water-resistant. It means it can take on a few splashes and the interior components won't get damaged. You can listen to music in the shower or even out in the rain.
This speaker has a digital signal processor and 12W power drivers. It is omnidirectional such that the bass can come from either the bottom or the top. The stereo sound is just astonishing. It has clear mids and enhanced highs that make for superior sound.
Its support for TWS (True Wireless Stereo) technology is the best thing about Xeneo X21. You can connect two Xeneo speakers without an app. TWS gives you full right and left channel stereo for better sound.
Battery and Tuning
The Xeneo speaker connects to your Android or iPhone as soon as you turn on Bluetooth. The process is very straightforward. To connect to FM radio, just press on the FM tuner. Then, press on the play button for a few seconds. The speaker will automatically scan the available channels.
If you don't have a phone, you can connect to this speaker using an AUX cable included in the package. It also has an SD card port which enables you to listen to MP3s.
The Xeneo X21 uses one rechargeable Lithium-Ion battery. It can run for approximately 24 hours. The battery life is shown on the connected phone's screen. This way, you will always know the juice level.
Conclusion: Which Travel Radio is Best?
Radios are still ubiquitous when it comes to travel. Whether it's a small palm-sized model or a multifunctional radio, there's a brand for you. The best travel radio meets your needs in terms of space and functionality.
Like the Xeneo X21; it is a model designed for those who want more than just radio. It is small enough to fit on a bicycle's water bottle stand. For weather updates and alerts while listening in on air traffic controllers, the C Crane CC Skywave is a great choice.
---
You might also like the following related posts:
Security door alarm for travel
Best foldable solar panel for travel
The post Best Handheld Radio for Travel appeared first on TravelBusy.