Subscribe

to SurveySensum The B2B SaaS Customer Journey: Surveys for every stage

Do you want to proactively prevent customer churn? Do you want to understand what your customer is looking for? And just magically deliver it! There's only

Do you want to proactively prevent customer churn?

Do you want to understand what your customer is looking for?

And just magically deliver it!

There's only one way to do it. 

You need to get into their heads! 

But how?

Follow an "outside-in" perspective. Ask them effective revealing questions. 

And their answers will give you everything you are looking for!

After all, what's more efficient than asking them what they want?

One of the best ways to do so is by launching a survey. However simple it seems, it sometimes delivers insignificant results. Why?

Because asking the right question is not enough. You need to ask those questions at the right time throughout the customer life cycle.

For any B2B SaaS company that is starting its Voice of Customer program, the customer journey is the first step to understand your customers. It will tell you at what different stages you should launch customer surveys to collect feedback.  

Today, I am going to share with you,
What is a typical B2B SaaS customer journey?

At what touchpoints and milestones should you launch feedback surveys?

What is the type of feedback questions you should ask at each milestone?
Also, going forward, I'll share some greater insights I gathered in a conversation with
Yanira Sesniak, VP of Customer Success at IngeniousIO.
Let's start by understanding a typical B2B SaaS customer journey with an example.

A customer journey is a path of several stages that your customer goes through before arriving at that final activity of purchase. 
In the above typical B2B SaaS customer journey, a customer visits your website and finds out about your product. Intrigued, they take the product demo, and after being delighted with the product, they purchase it. You implement the product and onboard them. Then the customer starts using the product and takes the help of your support or customer success if and when required. And if at this point, they are satisfied and happy with the product they become advocates of your brand.
Click here to know more about the customer journey 
Throughout this customer journey, you'll gather customer feedback from every stage using CSAT, CES, and NPS surveys depending on each touchpoint.  
Now, what are CSAT, CES, and NPS Survey?
a.) CSAT Survey
CSAT or Customer Satisfaction surveys are used to gauge customer satisfaction along every touchpoint of their journey. Be it after a certain interaction, or on the overall experience of the customer, customer satisfaction is the strong predictor of how happy and satisfied your customers are with your brand.
Click here to know more about customer satisfaction
b.) CES Survey
CES or Customer Effort Score surveys help you gauge user experience of a product or service. Mostly measured after product usage, or new feature adoption, CES surveys help you evaluate how easy your product or service is for the customer to use and identify the areas of improvement if any.
Click here to know more about customer effort score
c.) NPS Survey
NPS or Net Promoter Score surveys are the perfect metrics to gauge customer loyalty towards your brand. On a scale from 0 to 10, it asks customers how likely they are to recommend your brand to others. Based on their answers, they are divided into detractors, passives, and promoters. 
Click here to know more about Net Promoter Score
All of this valuable customer feedback goes into your VOC dashboard and helps you improve your onboarding process, customer support, product, and the entire VOC program.
Now, which of these surveys should you launch at each milestone?
Let's start with the first milestone!
1. Take a website feedback survey 

Take in-the-moment feedback on your digital experiences with website surveys. It is the easiest way to ask for feedback on your website. Embed a pop-up survey on your website or place a feedback button on the right panel to get consistent feedback. This will grab the attention of your visitors and increase the response rate. 
Gather maximum quantitative and qualitative feedback on your site by keeping your surveys short with only 1-3 questions and include only one open-ended question to get in-depth responses. 
These surveys allow you to gauge the effectiveness of your website by asking them about how they found out about you, their experience on the website, if the website meets their needs, and their likelihood to return. 
Here's an efficient example of a CSAT and CES website survey.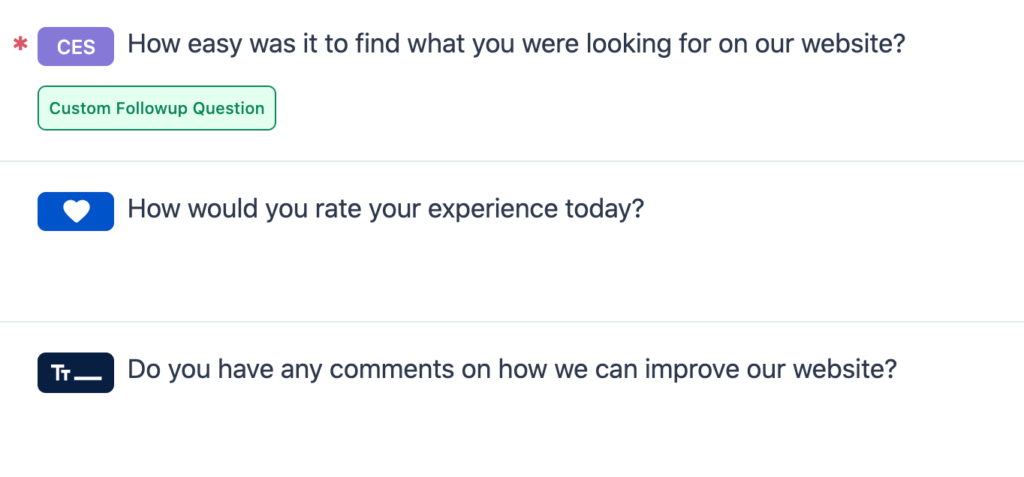 The above survey helps you analyze how efficient, easy, and user friendly your website is. 
Great user experience makes it highly likely that your visitors buy from you and turns into customers. This takes us to the post-purchase survey. 
2. Post-purchase customer satisfaction survey 
It tells you how your sales process was. Taking a post-purchase feedback survey right after a customer buys your product is a non-intrusive way to understand how your customers feel about your company. It is a critical step in measuring your customer satisfaction and helps a lot in building a strong brand relationship. 
The goal of this survey is to gather valuable insights on how you can improve your buying experience. You can use this feedback to enhance the experience and retain customers by improving your marketing and sales strategy friction. 
Propose a survey of 4 to 6 questions including a few open-ended questions to discover new aspects of your business. 
Below is an example of a lucrative post-purchase CES survey that delivers great insights.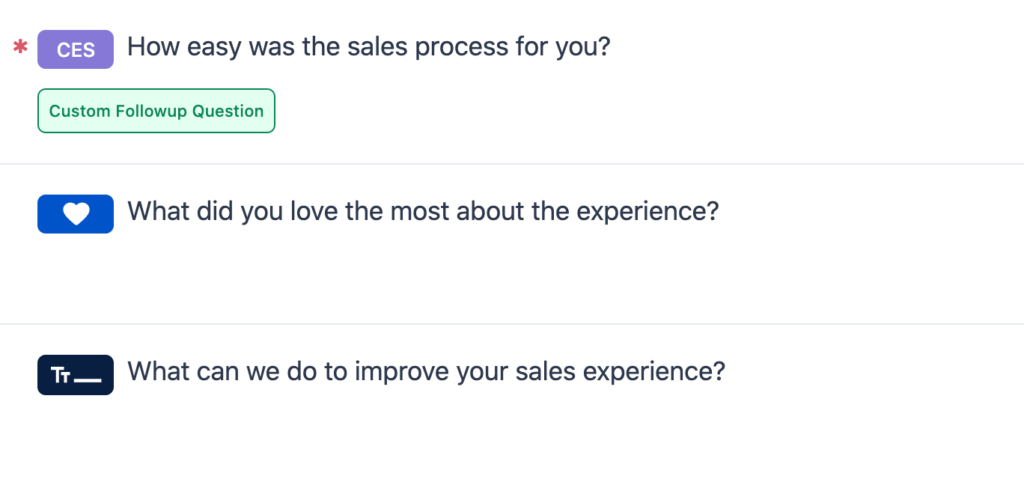 The above post-purchase survey will help you gather insights on how impressive and smooth your sales process is in the customers' eyes.
Now heading on to the next milestone of the B2B SaaS customer journey is the post onboarding survey.
3. Post Onboarding surveys to evaluate your onboarding process
How efficient your onboarding process is?
Are your customers happy with it?
The onboarding process of your product can vary from a few weeks to months depending on the type or the level of complexity of your product or service. 
They can be of two types, quick onboarding, and long onboarding. 
a.) Quick Onboarding
Yanira Sesniak
 says, "The onboarding can vary depending on the complexity of the platform and the buyer. For example in some cases, SMBs will have onboarding of no more than 90 days while the enterprises' onboarding can take upto 6 months. We send an NPS survey after onboarding and every 6 months after that to ensure we have a pulse on how our customers feel."
The quick onboarding process can complete within 7 to 15 days. It ends when the hand-holding through the product is no longer necessary and the customer can navigate through. For instance, the onboarding of Zoom, Slack, or Intercom takes only a few days. Once integrated and after some training, you are good to go. These solutions are generally made for SMBs.
You should send a CES survey post onboarding to evaluate how satisfied your customer is with your onboarding process.
Here's an example of a post onboarding CES survey,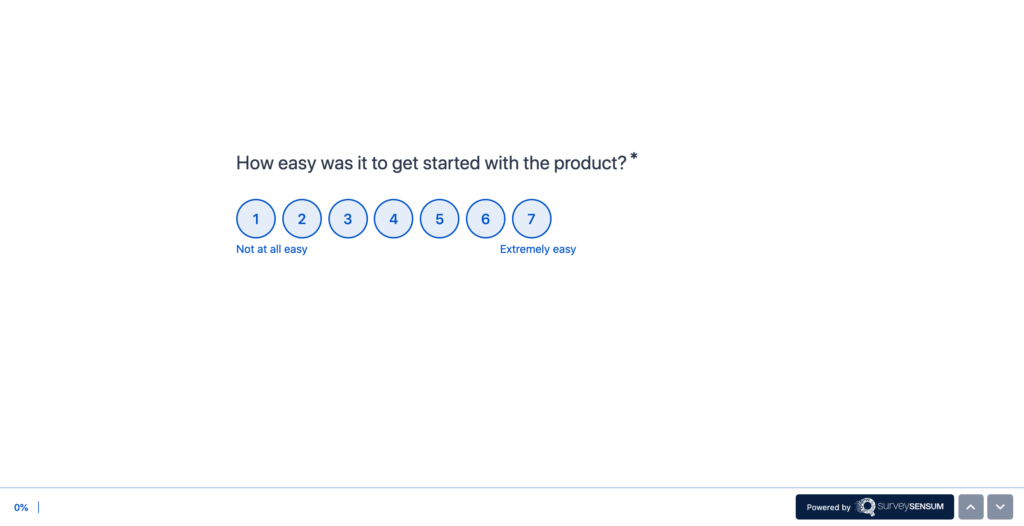 b.) Long Onboarding:
On the other hand, some products require custom solutions and proper implementation as per the customer's requirements. These take 30 to a year to get onboarded. 
Now that your customer has been with you for months, along with the CSAT survey, you should send an NPS survey as well!
Here's one example for you.



Do you have any suggestions for product improvements?
So now that the onboarding is done, let's talk about the product adoption.
4. Understand product adoption with CSAT and CES surveys
Find out how satisfied your customers are with your products and service with the CSAT and CES product surveys after they have used every feature of the product. The valuable feedback collected will help you prioritize your product roadmap, improve product quality, and increase customer satisfaction and retention.
Yanira Sesniak adds, "A CSM considers an account adopted when they have achieved the customer's desired business outcome and completed a set of tasks in the product that will set them up for long-term success with the product. The outcomes could be saving time or money, or earning money (depending on every B2B company) after using the product."
Here are some questions you can ask in a product feedback survey. Sent while relationship surveys.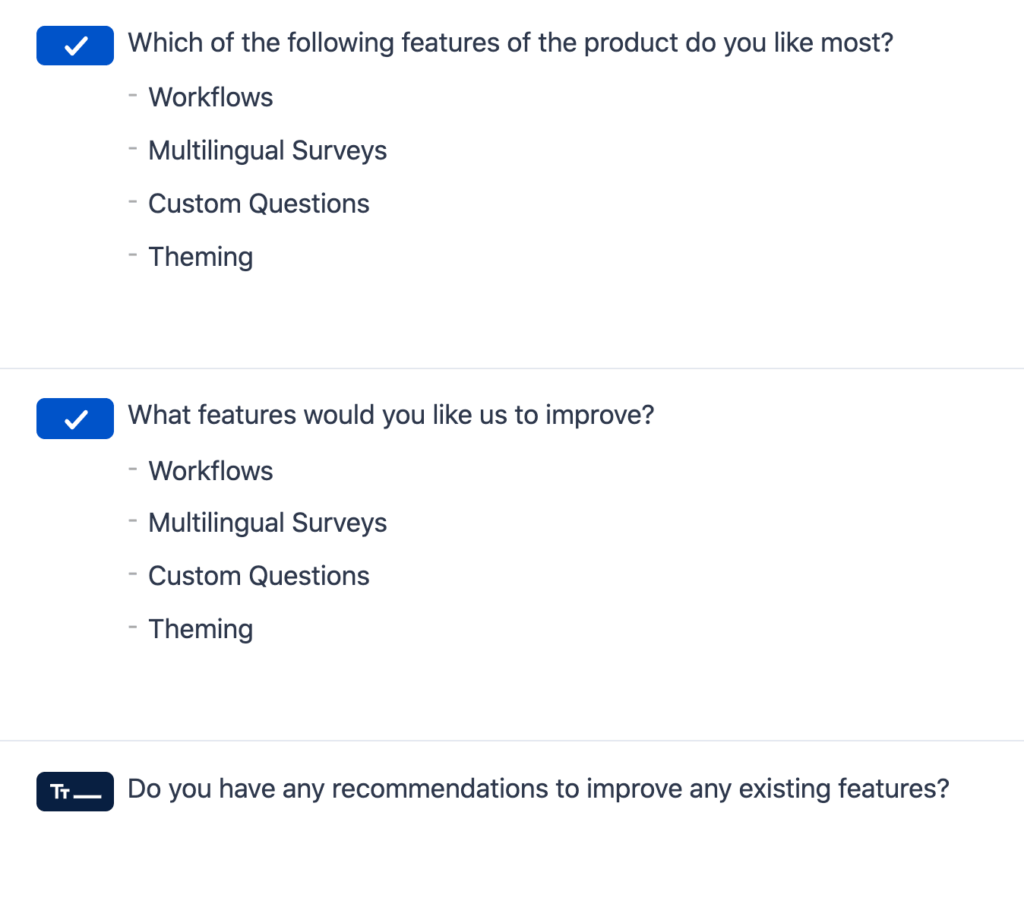 After a new feature launch, you need to evaluate how happy your customers are with the new features. So, send a CSAT survey just after the launch to see how efficient your new product features are. 
For instance,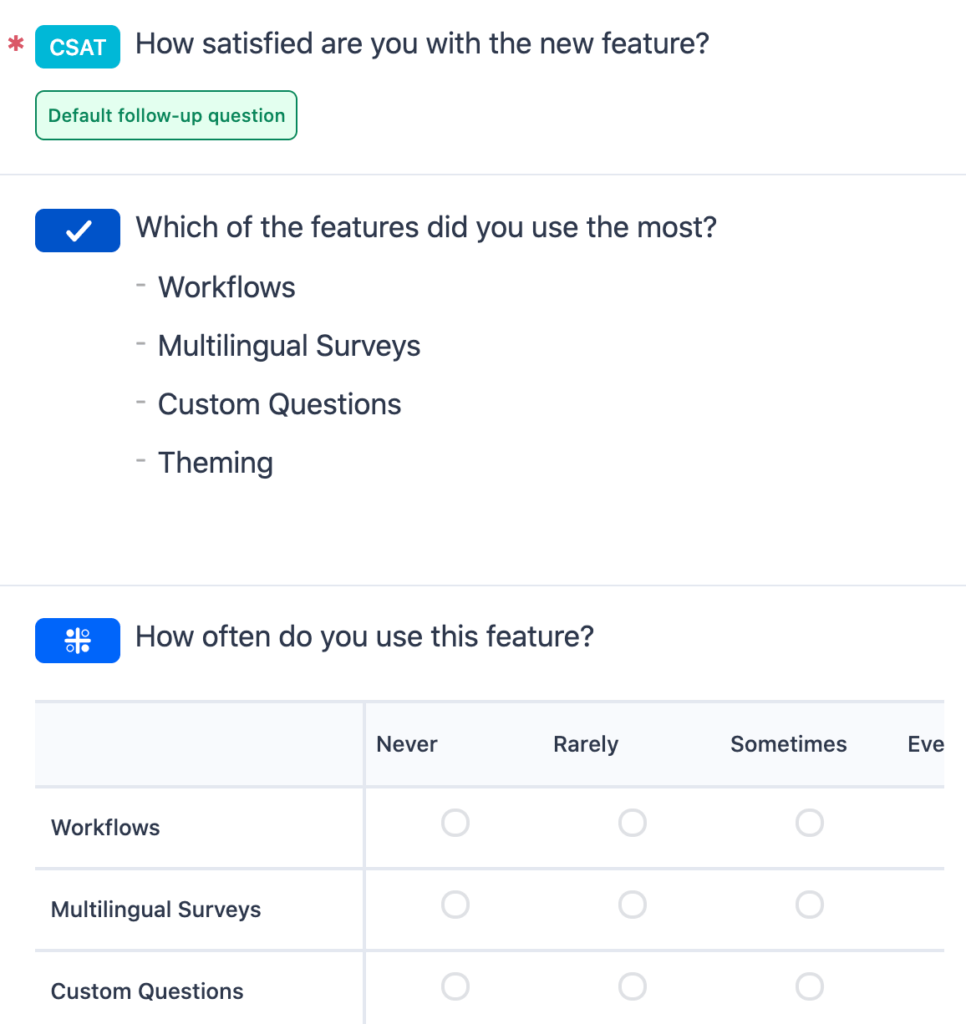 It is critical to gather customer feedback about your product and service to deliver effective solutions and drive customer success and satisfaction. 
After successful product adoption, it is imperative to monitor customer health and keep them happy with the product. For that, you should take relationship surveys after a certain interval.
5. Monitor health with Relationship NPS Surveys 
Relationship NPS helps in investigating what areas of customer experience needs improvement. It helps you measure the overall health of the relationship with the customer. The best way to use relationship NPS is to understand who to send the surveys and when.
In B2B, there are many people involved in one account playing different roles. It is critical to understand who should you take feedback from and about what. 
Ideally, there are three types of roles that you should take the feedback from.
a.) User: 
They are the product users that use your product to accomplish their core job. They are the ones that tell you how awesome your product is and if any improvements are required.
b.) Buyer: 
They are the decision-makers who don't require any approval in making buying decisions. They sometimes use the product to analyze business outcomes or view executive-level reports.
c.) Champion: 
They are the advocates of the product. They are the ones that directly influence the buyer's purchasing decisions. 
Yanira Sesniak comments, "We share with our teams what type of user is giving feedback every week in our Customer Success/Product Sync. It's important to know things like customer type as well as ARR for customers so we know which customer feedback to prioritize." 
She adds, "We take feedback after a sales demo, after Onboarding is completed, and every 6 months after that in the form on an NPS survey."
Now, let's understand when to send these relationship surveys.
The timings of every survey differ with each client, type of product, product usage, and the number of touchpoints. The ideal time to send a relationship survey is every three months, that is, after 30 days of onboarding, and then every quarter or twice a year.
Here's an example of a relationship NPS survey.

But to maintain a healthy relationship with your customer, you need to provide them with top-notch customer service. This takes us to the customer service feedback survey.
6. Customer service feedback survey
Did you know that US businesses lose around $83 billion each year due to poor customer service?
And 71% of the customers leave a brand after poor customer service.
That is why it is essential to provide excellent customer service and meet customer expectations at all touchpoints.
But how do you know how efficient your customer service team is?
With customer service feedback surveys!
Send CES and CSAT surveys immediately after the customer interacts with your customer service team and gather in the moment feedback.
Here's a perfect example of a customer service feedback survey.


7. Take CSAT and NPS survey before renewal
Renewal or retention surveys help you analyze if your customer is happy with your brand or service or is likely to switch.
Every customer has some expectations from your product or service and it is critical that you meet those expectations. If you aren't meeting their expectations, be assured that they are looking for some alternatives. You can either make a hard shift to exceed those expectations or at least meet them.
The best approach is the CSAT surveys. They are a strong predictor of customer loyalty, customer retention, and product renewal.
And the ideal time to send these surveys is one month before the renewal contract needs to be signed. This one month gap helps you analyze if and what problems they are facing with your solution and gives you the time to resolve them. 
You solve their problem, gain their confidence, and retain them!
While talking about the customer lifecycle and the VOC program,
Will Pagden
, Head of Customer Success at Webeo says, "We send CSAT survey post onboarding, NPS survey two times a year and a renewal survey 6 months before renewal."
Here are some of the questions that you should ask in your retention surveys.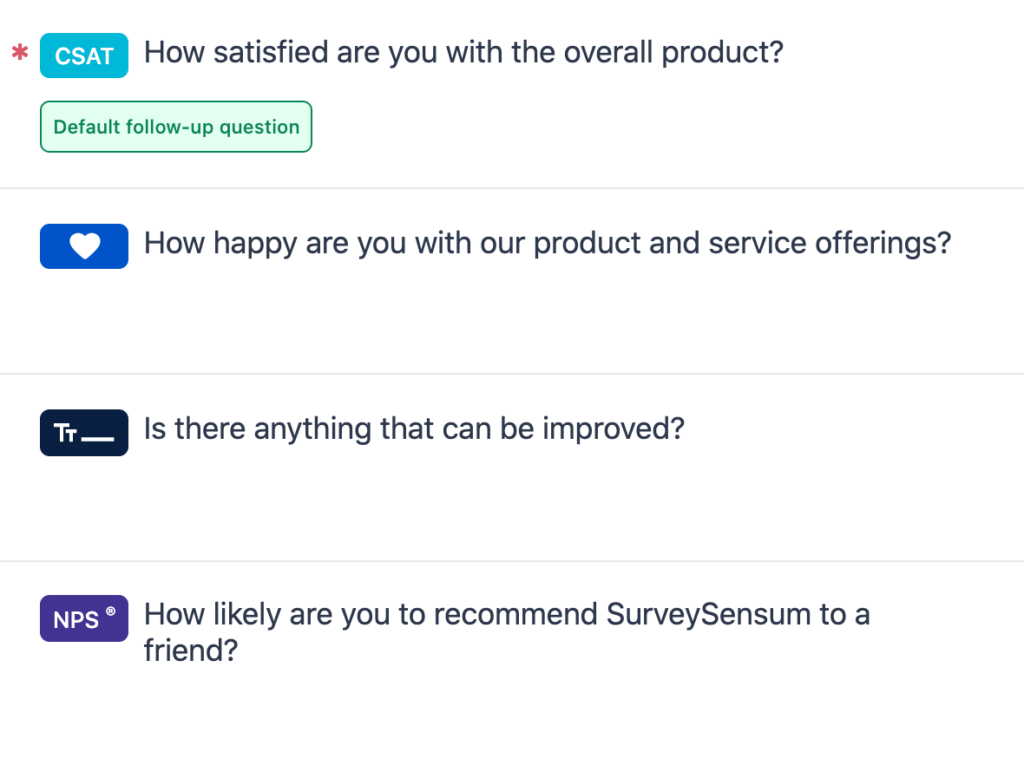 To increase customer satisfaction and retention, the foremost thing you need to do is build relationships with your customers. 
Now that you know how you should retain your customers, let's move on to the milestone, product-market fit.
8. Product Market Fit, a cornerstone of marketing
The one question that many business owners or product managers ask themselves is, "Is this a great product?" 
In the times of crowded marketplace and fluctuating customer demands and expectations, it is crucial to find your product-market fit. If your product is not solving your customers' pain points, then it won't be successful! 
Understanding your product-market fit can not only powerfully enhance your product but also gives a direction to the company. 
Since you are looking to resolve your customers' pain points, you need to talk to them. Their feedback will not only tell you their problems but also tells you if the proposed solution is effective or not. 
Finding out how satisfied your customers are with your product provides you with valuable information that can help you improve your retention rate.
Some questions that you should ask in your product fit CSAT survey are,

Map your B2B SaaS customer journey before you design your surveys!
Before sending any surveys, make sure that you understand the stages of your customer journey and know the critical touchpoints. This will help you in creating goals, planning strategies, and defining KPIs. 
You will not only be able to understand which surveys should you send and why but what approaches should you take to achieve your goals. 
Also, while designing surveys, keep in mind the objective of each survey. Always add CTA along with the response received for each survey.
The golden rule is to reduce the number of questions and surveys and gather maximum relevant responses without overwhelming the customer.
How To Celebrate CX Day? Five CX Day Tips To Avoid Mistakes You're Doing With Customer Experience!
Happy Customer Experience Day! 6th October is a CX Day, founded by the Customer Experience Professionals Organization (CXPA). It's the best time to check how your
Happy Customer Experience Day!
6th October is a CX Day, founded by the Customer Experience Professionals Organization (CXPA). It's the best time to check how your organization is taking initiatives to celebrate the spirit of the customer experience program.
CX is a new brand. Why? How? Many researches in the field of CX have revealed that consumers are willing to spend more for a good experience irrespective of brand.
It's the experience that matters to win, retain, and maximize the customer lifetime value (CLV). Just like in our daily life, we hardly visit the same restaurant the second time after having one bad experience customer experience. And we don't usually visit the same e-Commerce site after witnessing the delayed delivery and failed transactions.
The world is more competitive than ever. In such a scenario, CX is the differentiator that can make your brand stand out. Once you start focusing on CX in your entire organization, you will know the reason why customers churn and don't remain loyal to your brand. A new study by PwC, titled "Experience Is Everything," says a lot that there is also a quantifiable value in good customer experiences. Yes, we are talking about ROI here!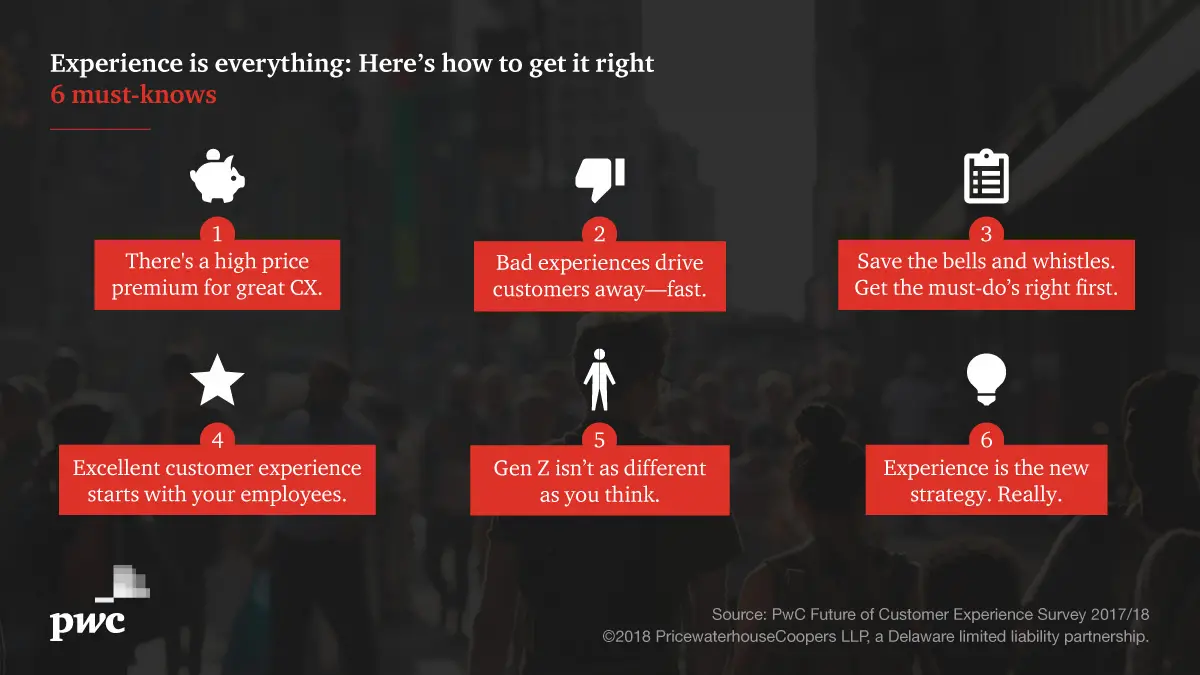 5 Quick Ways about How your Organization can celebrate CX Day
1. CX is simply Teamwork :
Run a customer experience program by providing CX training across departments in your entire organization: how to listen Voice of Customers (VOC), closing the feedback loop, customer listening, "Walking in the Customer Shoes", how to make the customer feel delighted, Customer Lifetime Value (CLV), design-thinking, journey mapping.
2. Find ways to learn more about your customers:
Host an in-house CX event for your customers and invite them to talk to interact with you. Customer interactions are important to understand what customers expect from you.
3. Leverage the power of AI technology in CX:
Invest in CX technology to get insightful customer data, find AI-enabled experience management to humanize CX for your customers to reduce churn and drive loyalty.
4. Customer relationship team and CX go hand in hand:
Create a customer experience strategy to ask for Customer feedback and make Net Promoter Score a key performance index for front-line managers who are directly interacting with customers.
5. Celebrate CX day
Lastly, show your customers that you care about their experience. Celebrate #CXday through Tweets, Facebook and LinkedIn Posts, Hashtags, and Press Releases (#CXDayToast2020 #CXDay #CX #CXDay2020 #customerexperience)
How you're celebrating CX day?
Do share your CX stories. Connect with us on LinkedIn and Twitter to make CX a tradition to follow for your company growth.
11 expert tips on how should you deal with angry customers
Dealing with angry customers is a tough job. Despite the best of your efforts to offer an excellent product/service, sometimes you aren't able to live up
Dealing with angry customers is a tough job. Despite the best of your efforts to offer an excellent product/service, sometimes you aren't able to live up to customer expectations.
A few years back, Delta Airlines was caught in a similar scenario. Owing to rough weather, one of their flights to Atlanta was diverted to Knoxville Tennessee. Irritated by the flight delay, passengers started getting angry.
Quick on his wits, one of the Delta's Pilots immediately ordered pizzas for angry passengers. 
Offering pizzas to on-board passengers worked wonders in calming them down. This smart decision of the pizza party prevented the situation from escalating into a nasty air rage.   
Moreover, delighted by this sweet gesture, some passengers tagged Delta Airlines and shared pictures of their onboard pizza party on various social media platforms.
This positive incident was even reported by various online news platforms admiring Delta Airlines for its tactful angry customer management.  
Thus, long story short, like Delta Airlines, every brand is bound to experience an angry customer. But, what determines whether a brand will lose or retain its customer is how a brand deals with them!
While some brands have learned this art, some are still struggling to deal with angry customers. 
Recognizing this struggle, we bring to you some unique strategies to deal with angry customer management from the experienced brands who are doing it right! 
But before that, let's understand the difference between an angry customer and a dissatisfied customer. 
Often it has been noticed that brands assume these two types of customers to be the same. However, there's a thin line of differentiation between the two.
Highlighting this difference, LisaTorelli-Sauer, Editor at Sensible Digs says,
"Generally, a dissatisfied customer is looking for a quick solution to their problem. While an angry customer is looking for someone who will listen and understand why they are angry. In most cases, an angry customer is someone who starts as a dissatisfied customer. When a quick solution fails, the problem escalates."
Having said that, dealing with angry customers is a bit tricky. If wrongly deal with angry customers with a negative experience can even turn out to be a potential threat to a brand's goodwill. Besides, negative brand stories are often shared as compared to the positive ones.  
Emphasizing this potential danger, a Salesforce research study stated that about 62% of customers are likely to share their negative experience as opposed to their positive experience. 
With such dire consequences of wrong customer handling, it becomes significant to undertake the right strategies to deal with angry customer management.  
Now, for ease, Srish Kumar Agrawal, Founder & CEO at A1 Future Technologies Pvt. Ltd. says, "There are 4 types of angry customers and each customer needs to be communicated in a specific manner."
What are these types? Well, let's examine!
Outspoken Angry Customers:

These angry customers are not shy about expressing their issues. Hence, when dealing with them, try to be firm and polite. Refrain from counter reacting to their confrontational conversation. 

Demanding Angry Customers:

Remember the customers who demand immediate premium support? Well, they are included in this category. To meet their requirements, you should have a well-trained and experienced support executive. 

Talkative Angry Customers:

Such types of customers need someone to patiently hear out their issues. However, through active listening and rapport building, these angry customers can easily be transformed into your brand promoters. 

Silent Angry Customers:

Dealing with these customers is relatively difficult as they hardly approach your brand. In the case of poor experience, they just switch over to your competitor's brand. Hence, periodic feedback is the only solution to reach out to these customers. 
With these conceptual insights on definitions and types of an angry customer, let's proceed to find out the strategies that some brands are using to effectively deal with angry customers.
Being proactive

Do not take it personally

Practice reflective listening

Effective communication

Pacifying the customer

Prompt response

Empathize with them

CPR technique

Accept your mistake

Follow up

Learn to say NO
Let's discuss these in detail..
1.) Being proactive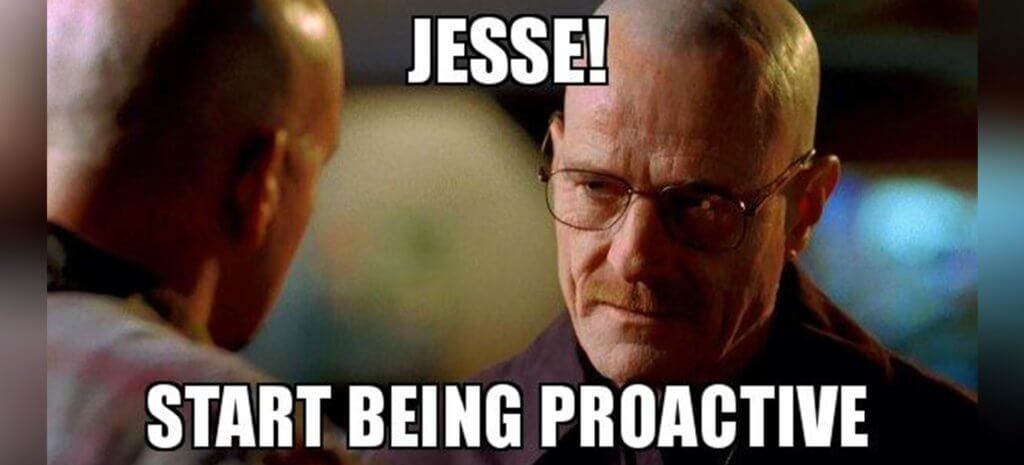 A proactive approach encourages a brand to notify the customers about their product/service's shortcomings rather than waiting for customers to approach them.
Advocating this approach, Mikkel Andreassen, Customer Experience Manager at Dixa explains,
"If you anticipate any problems in the service such as downtime or interruptions, then make sure that you notify your customers. People are more likely to be forgiving if they are notified on time without having to call customer service themselves."
As a brand, you even can leverage your social media platforms for such proactive communication. 
2.) Do not take it personally
Aggressive customers can be difficult to deal with. Relating to this struggle, Jennifer Kalita, MD at Silver Spring affirms,
"A customer is not individually upset with you. He/She is upset with your brand's product or service. Hence, do not take everything that is being said by them personally."
Furthermore, she also states that if a brand is repeatedly experiencing concerns from the same issue, then an improvement in terms of policies and restructuring is required to avoid such scenarios. 
3.) Practice reflective listening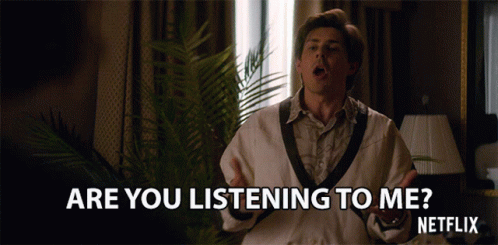 Often the gap between a customer's expectations and the brand's reality sparks the anger. Practicing reflective listening relatively helps to dissolve this gap. 
Acknowledging this value of reflective listening, Chris Brenchley, CEO and Co-Founder of Surehand asserts,
"If a customer comes complaining in your store then there's no need to get defensive. Rather, after carefully listening to his complaint, repeat the complaint in your own words and ask the customer, "What do you think is the best solution?"
Perhaps, you will be surprised at how this one simple question could help you find out exactly what your customer's expectations are! 
Also, it will make them feel valued and support a brand in winning back the customer.
Alternatively, you can also ask them for additional information which will give you a fair idea to tweak your products in the right way.
4.) Effective communication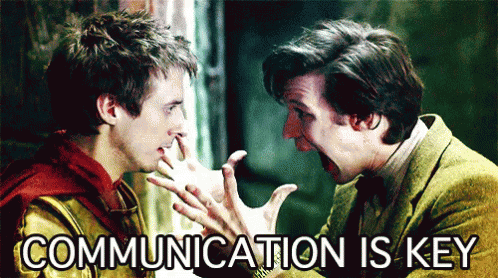 Ahmed SaadAli of Infinite Recovery says,
"Active listening coupled with strong communication can reap valuable returns for an organization."
In support of this, he puts across research that attributes poor communication to be the root cause of 60%  of business problems.
Hence, it's pivotal that your customer support executives are well-versed with the fundamentals of communication to efficiently deal with angry customers. 
5.) Pacifying the customer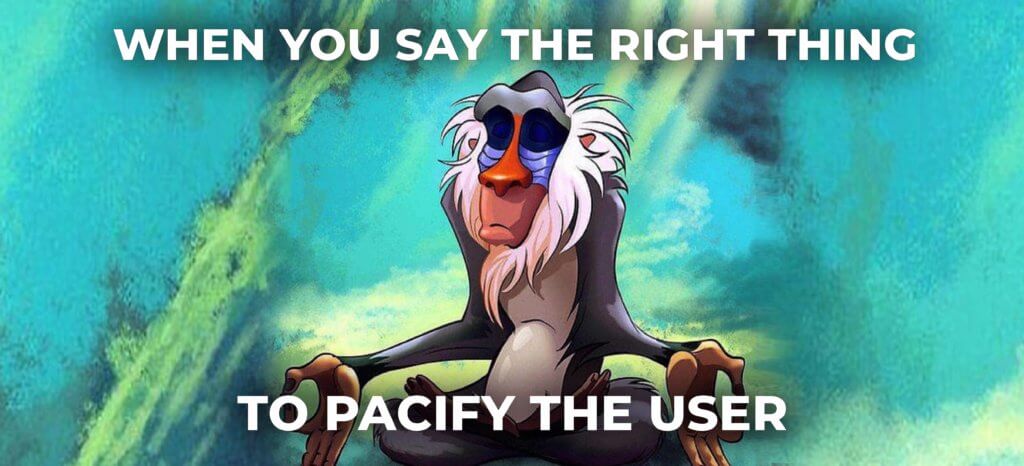 Pacifying an angry customer requires a lot of tact and diplomacy. A wrong move or a reactive approach and you will end up fanning his/her anger.
Warning about the risk of a reactive approach, Garrett Greller, Co-founder of Uncle Bud's Hemp suggests,
"Do not reflect the customer's anger at them. In an attempt of de-escalating issues, beware of triggering words and terms. Think back! During the times of anger, telling a customer to calm down won't help in."
Hence, when it comes to pacifying your customer, be careful with your words, and practice empathy. 
Likewise, if an angry customer visits you in your office, then welcome them by extending your hospitality while listening to their issues.
For example, Jay Scott, Chief Marketing Officer at Pugsquest says,
"Offering of free brand add-ons or at least a cup of coffee/tea to the angry customer who has visited your office can help to calm down your customer."
Extending such hospitality helps a complaining customer to understand that a brand is not their enemy.  Such understanding helps in calming an angry customers.  
6.) Prompt response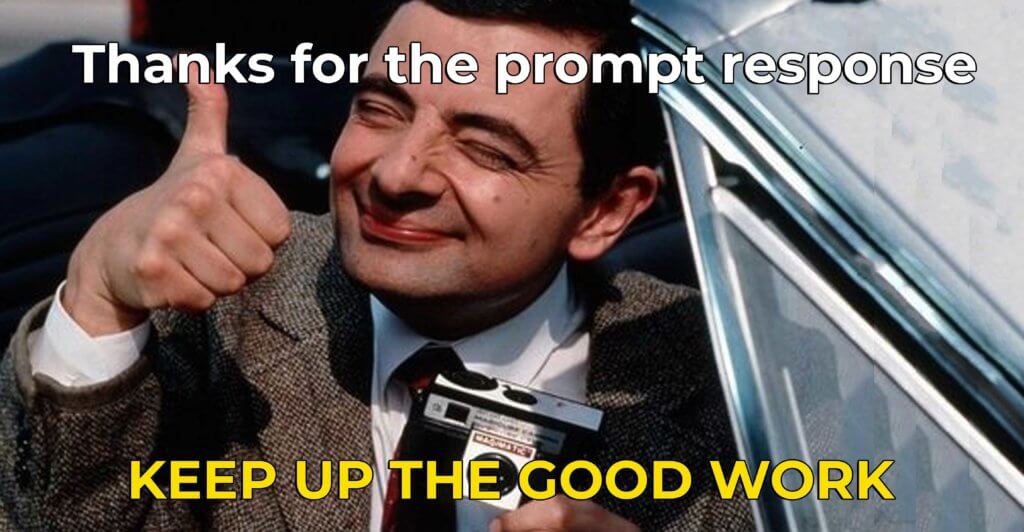 Prompt response prevents the anger escalation. Through a timely response, a brand can avoid things from getting out of hand.
Elaborating on the importance of prompt response, Albert Lee, Founder of Home Living Lab says,
"Initially, in most cases, customers are rarely angry. A majority of times, it's the delayed response that makes them feel neglected and annoyed. Hence, a prompt response is the easiest way to prevent an angry customer."
Therefore, a prompt response is one of the essential elements when it comes to deal with angry customers management.
7.) Empathize with them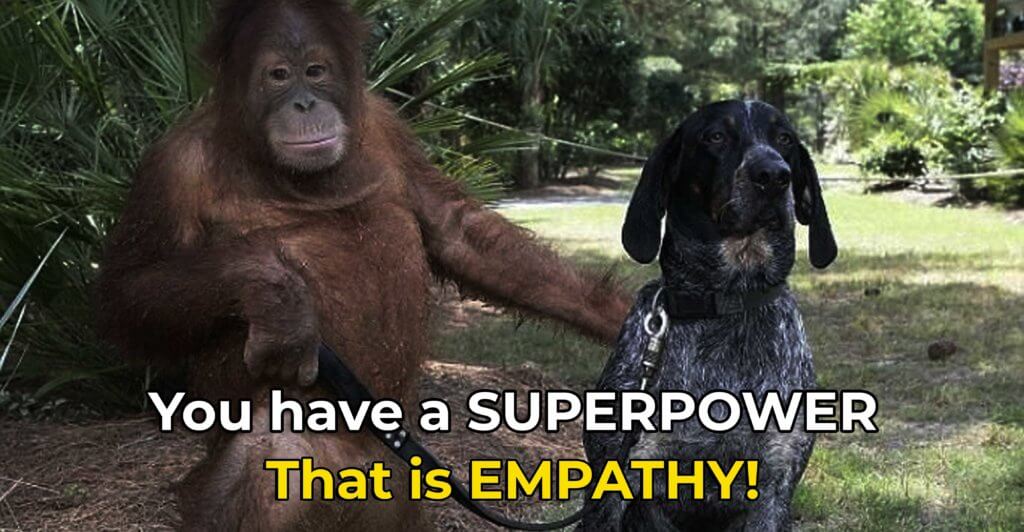 Customers want to be assured that you care for them. You are there to listen to their problems and resolve them. Empathizing deal with angry customers helps a brand to gain their trust and support. It will help them understand their customers' wants and needs. It also demonstrates a brand's commitment to its customers. 
As Paige Arnof-Fenn, Founder and CEO of Mavens & Moguls advise,
"The goal of deal with angry customers management is not to wear down your customer or to impress them with your smarts. The goal is to connect, communicate, solve the problem, and move on."
In the absence of a brand-customer connection, it will be difficult for a brand to understand a customer's perspective. 
8.) CPR Technique (Comprehend | Purpose | React)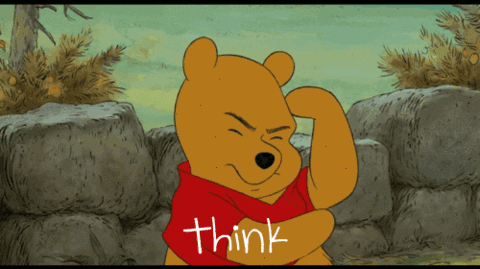 Gene Cabarello, Co-Founder of GreenPal says,
"There's a three-step process of CPR technique to handle an angry customer."
If applied accurately, this process can help brands to calm down their angry customer.  
Here's how it works:
Comprehend:

Try to find out what upsets your customer. Narrow down on that one specific problem.

Purpose:

Answer your customer's queries and offer alternative solutions to fix the problem at hand.

React:

Do not just offer emotional support. Once the actions have been agreed upon, react, and fix the problem. 
9.) Accept your mistake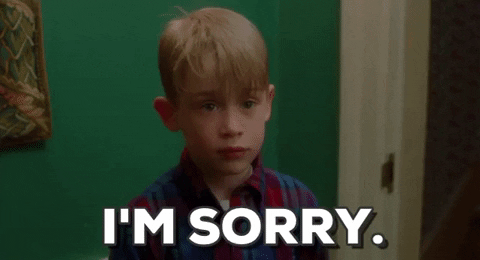 Honesty is the best policy. Accepting your mistake helps to calm down an aggrieved customer. Moreover, you can also go beyond and compensate for your mistake by offering some incentive. 
For instance, Neal Taparia, CEO of Solitaired says,
"There's a 4-step process for mistake acceptance. It consists of admitting the mistake, acknowledging the learning, being human, and lastly, going above and beyond with incentives."
By following this process, a brand can even transform their angry customers into brand promoters.
10.) Follow-up on the angry customer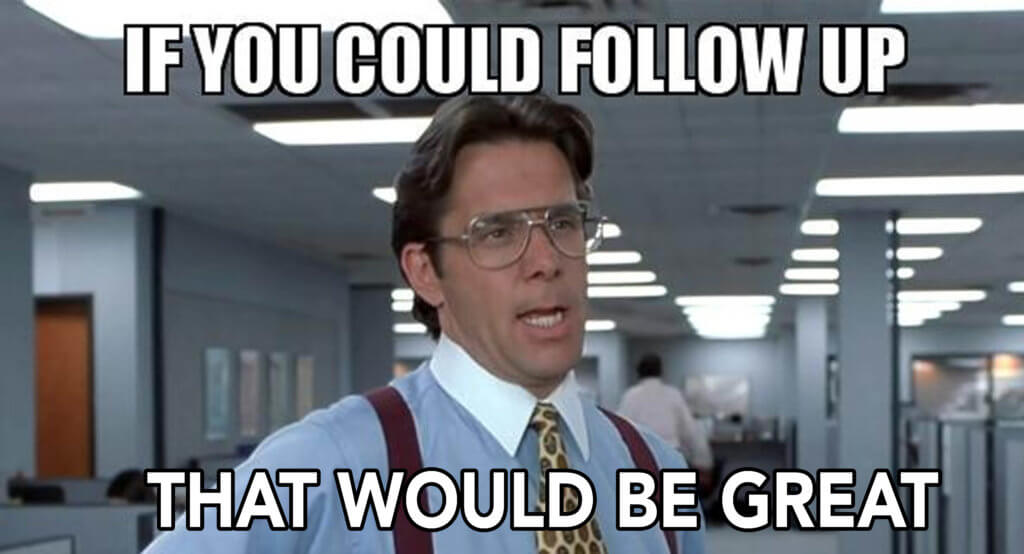 The act of following-up Deal with angry customers denotes a brand's value and care for its customers. 
Expanding on this idea, CarolLi from CocoFax suggests,
"After solving a problem, you need to follow up with customers to show your professionalism. You should be friendly and build a rapport with them. Remember to ask for their feedback as that will get you valuable information for your business."
Thus, do not forget to follow-up on your angry customers.
11.) Learn to say NO
Neil Roach of BoxRoom Office advises,
"Every time a customer cannot be right. Sometimes a brand needs to put its foot down politely and learn to say no to an irrational customer."
He also adds that the best technique of dealing with an angry customer is to spend 90% of your time listening to them and the remaining 10% responding to their complaints. 
This way, you will understand why exactly they are annoyed with your brand. Besides, going by the physiological perspective as soon as the adrenaline rush eases off, an angry customer begins to calm down. 
Thus, all you need to do is keep up with little patience and continue listening to them. Eventually, the customer will calm down once he has finished expressing his issues. 
To conclude, 
With detailed insights on proven angry customer management strategies, we hope from now onwards, it will be relatively easier for you to deal with angry customers. 
Moreover, these angry customers are not to be feared off. 
In fact, as James Jason, HR Manager at Mitrade aptly says,
"Complaining customers are not as bad as we might think. When dealt correctly, they can be a blessing in disguise for a business."
Perhaps, such a preventive approach will help your brand to reduce the scenarios of angry customers.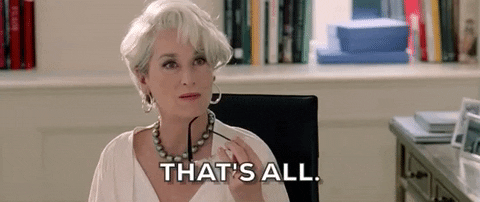 Digital Transformation and its impact on Customer Experience
Digital customer experience is the new battleground.  The companies that are winning the digitalization race are acquiring more customers and making more money! Due to the
Digital customer experience is the new battleground. 
The companies that are winning the digitalization race are acquiring more customers and making more money!
Due to the COVID outbreak, digital CX transformation that was forecasted to happen in the next 5 years took place in just one, says Freshworks. 

Companies that were expecting to move digitally in 2025 are already here. 
Which is why Digital CX Transformation is crucial..
Customer behavior has changed due to the pandemic. The customer journey is shifting from offline to online and companies are looking for well balanced offline to online strategies. The digitization has now increased by 5x times. Digital has become the new channel of interaction amongst the customers. 
Customers prefer to interact digitally across social media channels, chats, or apps than on calls. The number of website traffic, online transactions, and social media engagement have increased. They have become impatient and expect much faster responses, more personalized and comprehensive services, effortless interactions, and quick resolutions.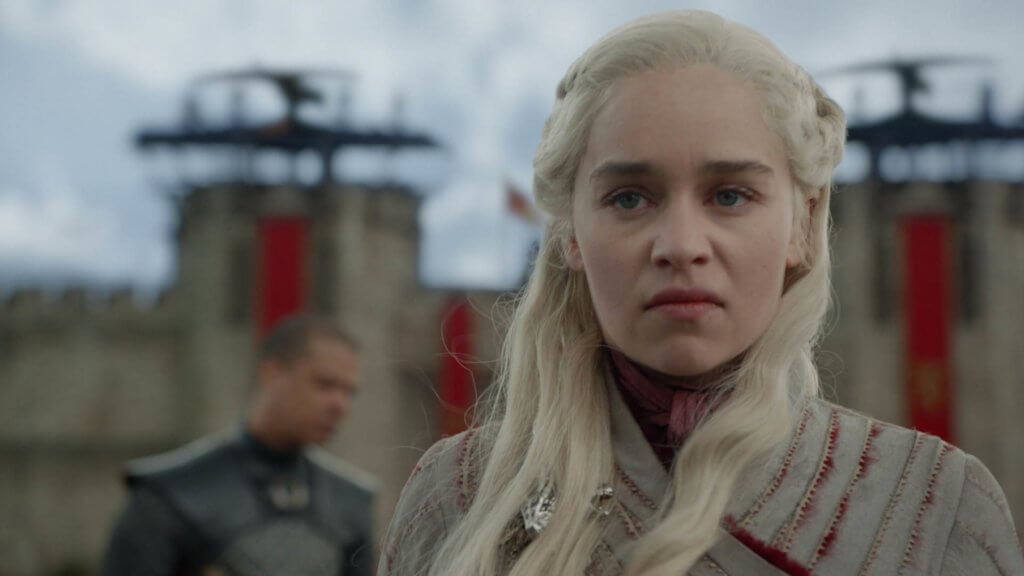 Brenda Lynn Dichoso, Head of Customer Experience at
Smartfren
says "Our transaction volume has increased by 40% in March and April and 100% in May and June through digital channels. Our average number of support calls has reduced by one third as people now prefer to reach out via social media and digital channels. Facebook interactions have increased by more than 100% and twitter interactions have increased by 900%."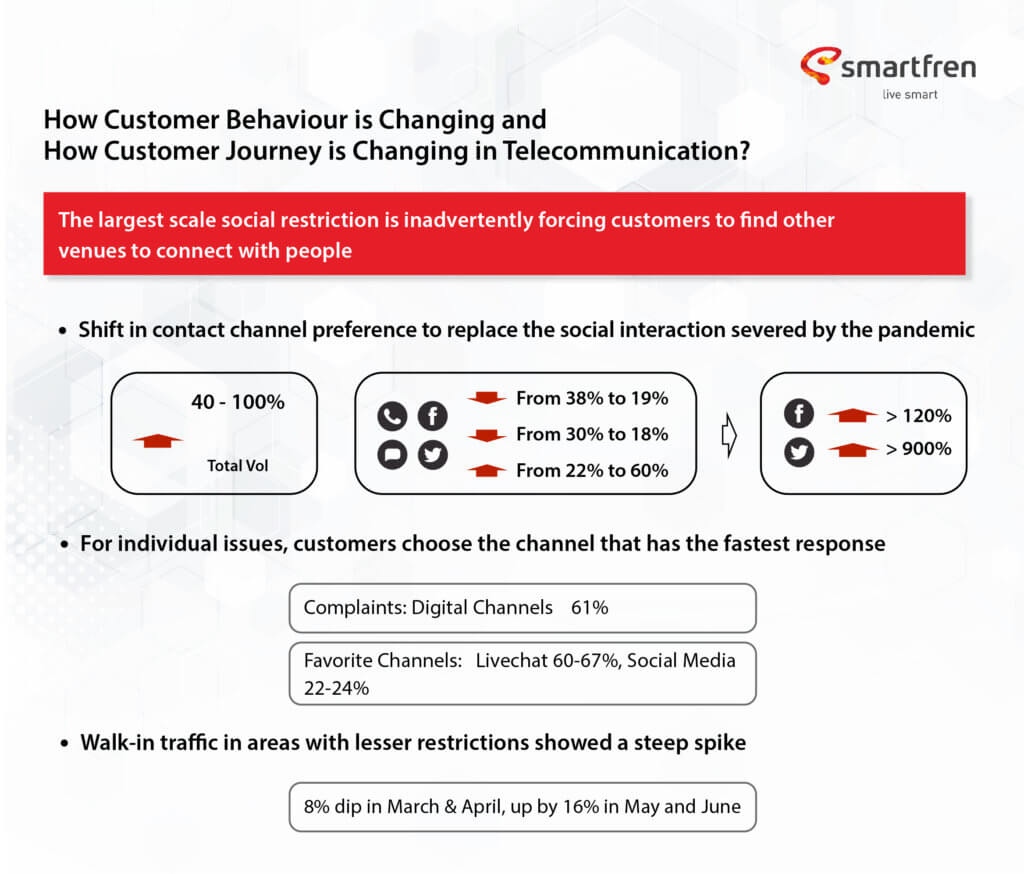 The businesses that were in the digital CX transformation phase have fast-forwarded their progress. They have increased the availability of resources, service, and support to the customer increasing their referrals, repurchases, and acquisition of new customers. This has led to increased wallet share.
On the other hand, the businesses who didn't think of this initiative before are way behind their competitors. They are now struggling with the funds, technology, and resources to drive a successful digital CX transformation. Their biggest challenge is to keep up with the existing customer base. Because if they don't serve their customers' strict needs, there is a high probability of churn.
For example, the online sales of Amazon have increased especially for essential household and medical items. Walmart, Target, and Best Buy are also experiencing a surge in their online sales.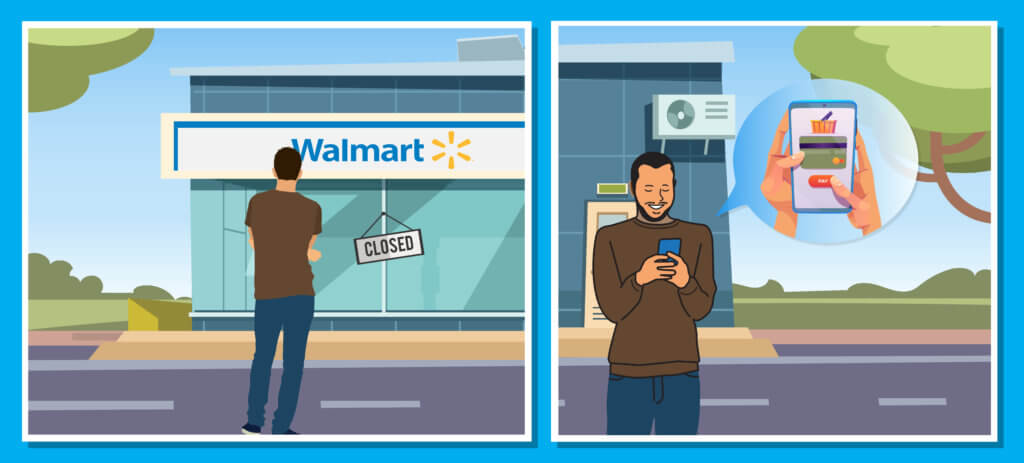 Now, what would have happened to these brands if they were not digitized?
Businesses will be lost!
People are used to buying online. Even when the stores will open, they'll be more comfortable buying online. And the traditional brick and mortar stores won't be sufficient. 
A global Vodafone study says that 69% of the businesses will fail if they don't adapt to the digital CX transformation.
Successful digital CX transformation creates a delightful experience for both the customer and the employee. It gives you the competitive edge to serve the customers' needs and requirements. So, it's high time that you treat customer experience and digital CX transformation as priorities and incorporate these across the organizations.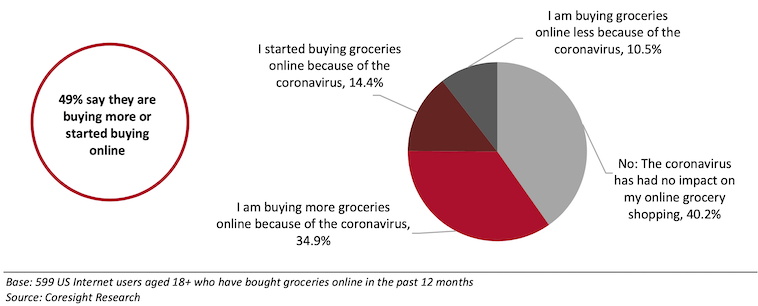 Carol Tompkins, Business Development Consultant at
AccountsPortal.com
says, "Providing a seamless multi-channel experience is one-way companies can use digital CX transformation to improve their CX programs and gain significant competitive advantage. Companies that can provide immediacy, accessibility, and personalization at every interaction point with the customer will outrank their competitors."
Improving customer experience and staying digitally relevant is the key for the businesses to survive!
But how can you achieve it?
1.) Align yourself with your digital CX goal
The first step is to define and design your digital CX goal. 
Get everybody on board. Your employees, stakeholders, and partners, everyone across departments should focus on that one goal. 
Then evaluate what is required to achieve it. Understand where you are in terms of funds, technology, and resources and what is required to move digital. Once you achieve it, find out what is required to expedite the growth to 5X.
Now, that you have taken the first step, how can you achieve 5X growth..
2.) Empower your team
Your team is the face of your company. They are the ones that build relationships with the customers. Keeping them happy, engaged, and efficient is important. 
Empower them to handle 5x growth. Train them on new technologies. Make their jobs easy with intuitive technologies such as social listening tools, role-based dashboards, seamless workflows, and more.
Make sure they empathize with your customers. They don't know what their customers are going through in the current times. Train them to empathize and make an effort to understand customers' pain and focus on resolving them. 
Award them on their success. Keep their spirits high with incentives, appreciation, and acknowledgment. 
It's their job to keep the customer happy. So you should focus on keeping them happy.
Anna Muchnik, Digital Marketing Manager at
Itransition
says, "Empathy and emotional intelligence are now the main differentiators when it comes to competition for employees and customers alike. People are happy when they have multiple options to reach out to brands but at the same time, they expect to get personalized treatment via any of the available channels. Such brands also re-build their loyalty programs to become close-knit communities where members can gain access to real perks while feeling part of the family."
While you are at it, make sure that they are aligned with your vision. Build a customer-centric organization from top to bottom and ensure that they adopt a digital-first approach. 
Also, restructure the team or reallocate the resources as per the customer demands. For example, Smartfren shifted its employees from call centers to social media when its average calls at call centers reduced by one third, and interactions on social media increased significantly.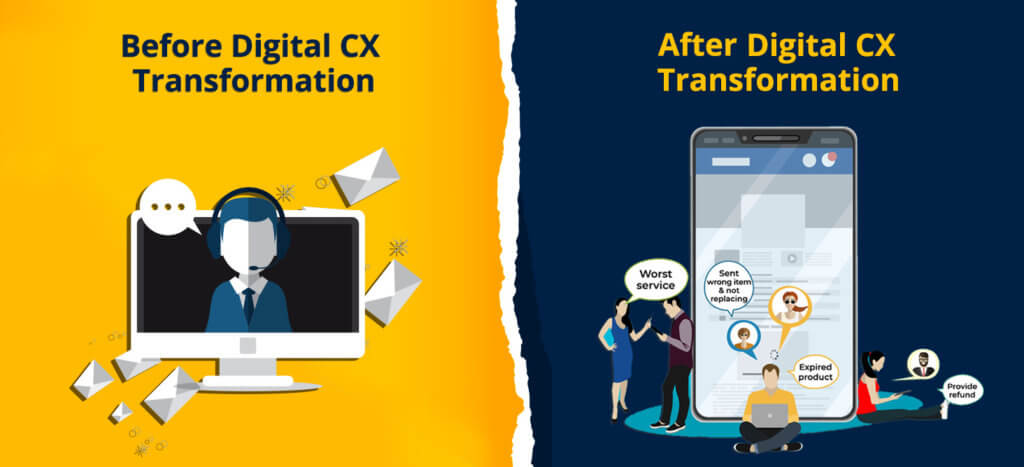 3.) Use innovative technologies
The customer's expectations are high! Every customer requires a unique solution and more personalization. So how can your team cater to so many customers? And how efficiently?
By leveraging technologies!
Mikkel Andreassen, Customer Experience Manager at
Dixa
says, Embracing digital CX transformation can be difficult – especially without the right technology. The best way to begin your Digital CX transformation, to improve CX is to adopt the right technology for your company. I saw that 45% of executives believe their companies lack the necessary technology to undergo a digital CX transformation. So, this is an important point to hold onto."
Serve digital CX with new innovative technologies such as AI chatbots, intuitive applications, quick sentiment feedback with NLP, text and sentiment analysis, comprehensive CX platforms, digital CX transformation, and more.
Your Digital CX Transformation could start with:
a. Feedback management platform:
These platforms help you gather valuable feedback, deliver omnichannel experience, and measure and track your key CX metrics in real-time with insightful dashboards. 
You can ask your customer for feedback right then and there when they use your service on an app or purchased from you online with in-app surveys and website surveys. 
Because why should you SMS or email them a survey when they are there on your platform?
At SurveySensum, we have received requests for in-app surveys from around 100-150 businesses across the world in the last 4 to 5 months!
b. Social media listening tools:
Tools like Text and Sentiment analysis help you analyze what your customers are saying over social media channels, surveys, reviews, chatbot conversations, and many other platforms. They identify the themes on your product, brand, and support and tell you what your customers are talking about.
Using these technologies not only helps your employees eliminate mindless tasks, but the automation and powerful workflows make their work easier. This lets them focus on what matters the most. Your customers!
c. Chatbots:
Add intelligence with virtual assistants like chatbots and advanced IVR that uses NLP to create more optimized and convenient interactions. They are the most efficient tools to serve too many customers in one go saving manpower, time, and effort. They give prompt responses to the customers and stop them from waiting in a queue.
Sonya Schwartz, Founder at
Her Norm
, says "As a founder of a business, I believe that digitization will improve customer experience by making it easier for customers to get in touch with the brand. Providing a chatbox that is linked to the brand's customer service is a great way to improve customer experience. This way, it will be easier for the customers to get in touch with the brand if they have complaints or feedback, at the same time, the brand can quickly attend to the customer's needs and can immediately rectify issues resulting in a better customer experience."
4.) Data-driven decisions with feedback analysis
Listen to your customers with a comprehensive VOC program and analyze their feedback lucratively. Turn this feedback into actionable insights and make data-driven decisions to retain your customers and acquire new ones!
For all the insightful feedback that you receive, review it. Run text and sentiment analysis to identify common trends and themes. It not only saves time and effort with automated feedback tagging but also helps you identify trends & themes from the unstructured customer data. It gives you a much detailed understanding of your customers and their expectations. 
Know what your customers are feeling about you. And share those insights with your team. This will help your team keep track of what is going on and they can reach out to their customers in time and prevent churn proactively. 
Now that you know your customers' sentiments. Don't make any decision based on your assumptions. Rather monitor how your changes are impacting your customers. 
5.) Monitor and measure your ongoing process
Customer experience is not a destination but a journey! You need to stop at every milestone to check if you are going in the right direction.
Create a mechanism to monitor and measure your ongoing progress at every milestone. Analyze the performance, see if you are going at the right pace. Monitor how well your processes, workflows, and tools are performing. Are your customers liking what you are doing or do you need to adopt something else? What you are doing is driving results or taking your backward?
Understand your CX strategy, evaluate results, and make any strategic changes that are required to achieve your goal. Then take the next step. 
You can do this by measuring your business metric with every decision you make. Is it going up or down!  
For example, a lot of your customers were facing the issues in the payment section of your website. You identified this issue and fixed it in time. Now monitor your customers' reaction to it. Are they satisfied now? Or is there anything more you should do.
Conclusively,
Digital CX Transformation is not only about what you provide to the customers, it's a holistic approach. It is about incorporating digitalization at all touchpoints across all customer journeys and into every aspect of your business. 
This is the only way to truly deliver delightful customer experiences. 
What are your plans for digital CX transformation?
Have you started your journey yet?
Everything you need to know about the Likert Scale
Want to know how exactly your customers feel! Are you able to comprehend your customers' feedback? Do you want to simplify their complex opinions? Then, you
Want to know how exactly your customers feel!
Are you able to comprehend your customers' feedback?
Do you want to simplify their complex opinions?
Then, you are at the right place! 
You can do it all with the Likert Scale!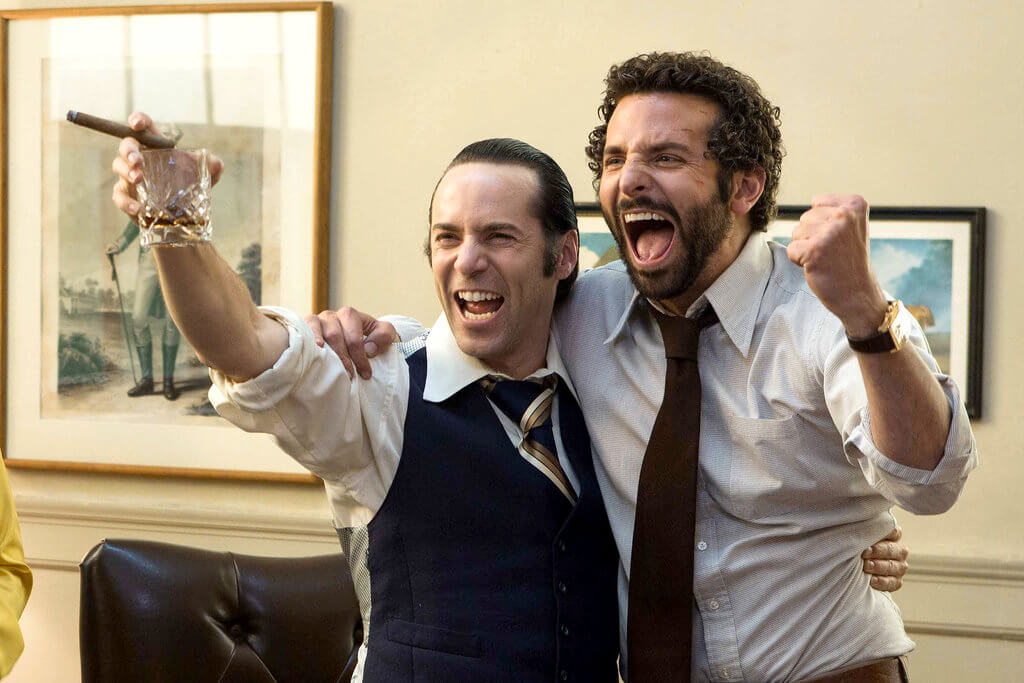 But what is the Likert Scale?
The Likert Scale is a rating scale that helps you gauge the attitudes or opinions of your customers. Named after the American social psychologist, Rensis Likert, this bipolar scale gives 5 or 7 different options ranging from one extreme to another to the respondents to choose from.
They are best used to understand how your customers feel about you, your service, or your product. Or when you want to dig more to know customers' reactions on a particular event such as after a webinar, on the product performance, on a new product features launch, after a customer onboarding, or post customer support. And when you want to evaluate their answers to get a holistic view of their opinions. 
Let's understand this with an example.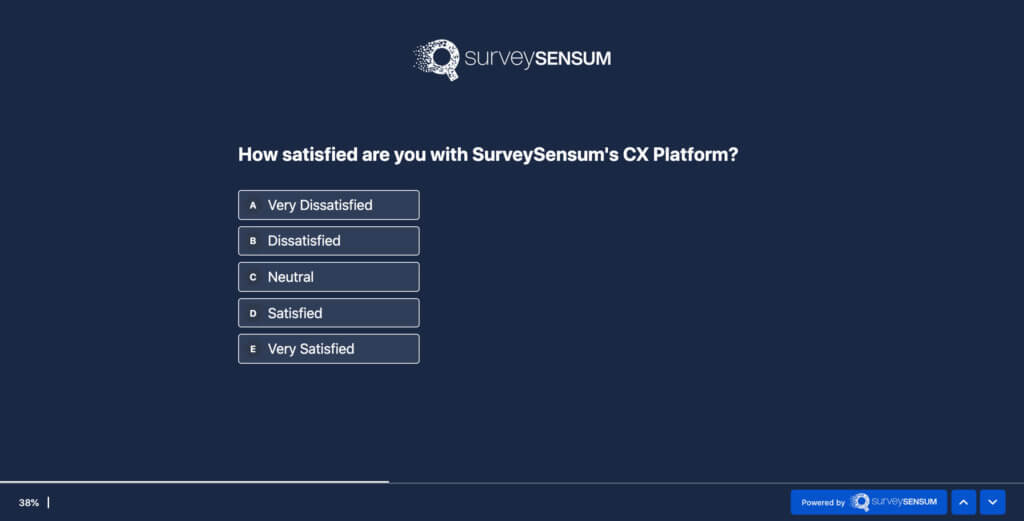 In the above question, I am asking my customers how satisfied they are with the CX Platform. Their choice for answers ranges from very dissatisfied to very satisfied making it easy for me to evaluate the overall results. 
Hope you have understood what the Likert Scale is. Now, let's talk about the different types of Likert Scale with examples, and their pros and cons.
There are two types of Likert Scale.
a). 5-point Likert Scale
A 5-point Likert Scale offers five different options for the respondents to choose from. The options include two extremes, two intermediate, and one neutral opinion. This scale can be used for measuring agreement, likelihood, frequency, importance, quality, and a lot more.
Here's a great example of a 5-point Likert Scale for easiness.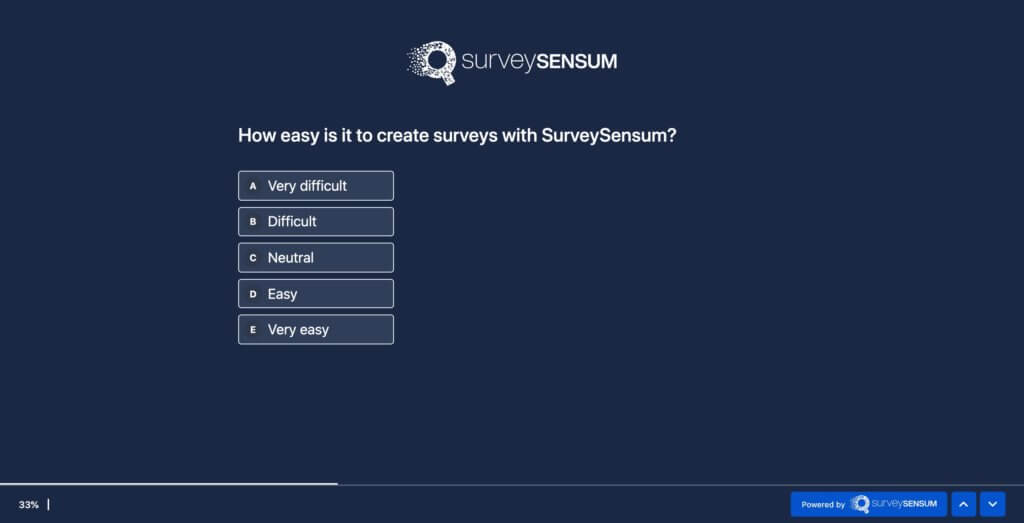 In the above question, the respondents have five different options to choose from to reflect how easy it is to create surveys with SurveySensum. They can choose any! 
But why should you opt for a 5-point Likert Scale? Are there any pros and cons to this?
Oh yes!
Pros: 
5-point Likert Scale is easily understood by the respondents. 

It is ideal to evaluate the results of a large sample of respondents. 

Giving five different options to choose from increases the response rate.
Cons: 
The customers have diverse mindsets with different feelings and responses. And this scale restricts them to five different options.

If you want to understand the intensity of the customers' positive or negative response or want to add more variants, then the 7-point scale is preferred.
b) 7-point Likert Scale
A 7-point Likert Scale is legendary and has been used since 1932. It offers seven different options to choose from and is majorly used by the researchers. It provides two moderate opinions along with two extremes, two intermediate, and one neutral opinion to the respondents.
Here is an example of a 7-point Likert Scale for frequency.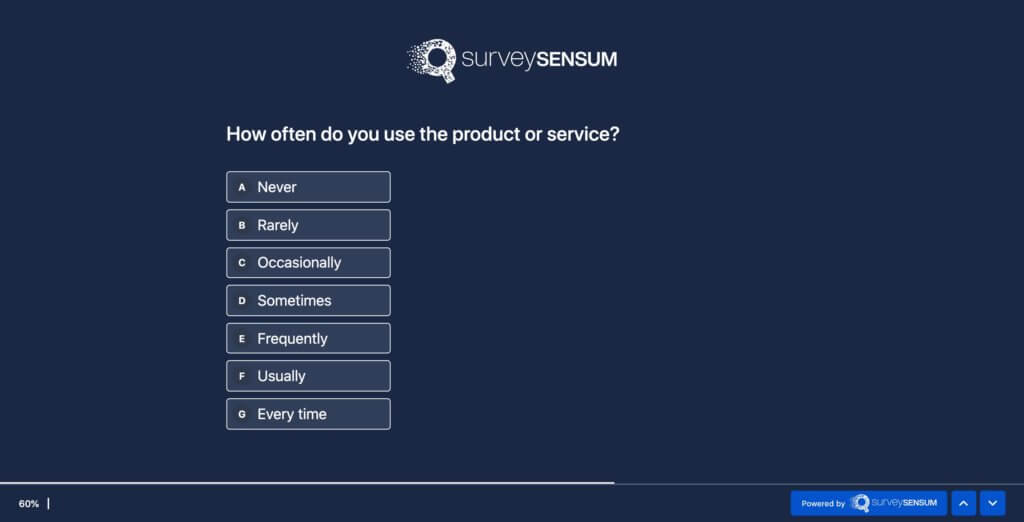 The above question gives seven different options to choose from. They can choose whatever best reflects their sentiments. 
Let's talk about its pros and cons.
Pros: 
This is the most accurate of the Likert Scales as it captures the best sentiment of the respondent. 

It provides better accuracy on the results and is incredibly useful for the researchers.

It delivers more data points to run statistical information.
Cons: 
There is a negligible amount of quantitative difference in the data between 5 scale and 7 scale variants. 

Seven point Likert items suffer from bias in response style.
Elliot Simmonds, Research Director at DJS Research Ltd comments, "The decision between a five or seven-point Likert Scale is typically around granularity, e.g. are you expecting a range of answers and/or do you need to be able to identify differences between those who are, for instance, SATISFIED, VERY SATISFIED, and COMPLETELY SATISFIED rather than just (say) SATISFIED and VERY SATISFIED."
However, Dan Kelly, Founder & Senior Partner at The Negotiator Guru suggests. "My suggestion is to use a 5-point scale when you have more than 100 respondents and a 7-point scale for smaller studies (N<100) when you need a better data distribution."
Alternatively, there are many other types of Survey Scale that you can use.
a) 2-point Survey Scale 
Also known as a dichotomous or binary scale, this is the simplest of all scales. It offers two absolute opinions to the respondents such as yes and no, true and false, or agree and disagree. It delivers a clear indication of what you feel. 
For example, here's how we ask if our product is helping our customers achieve their goals.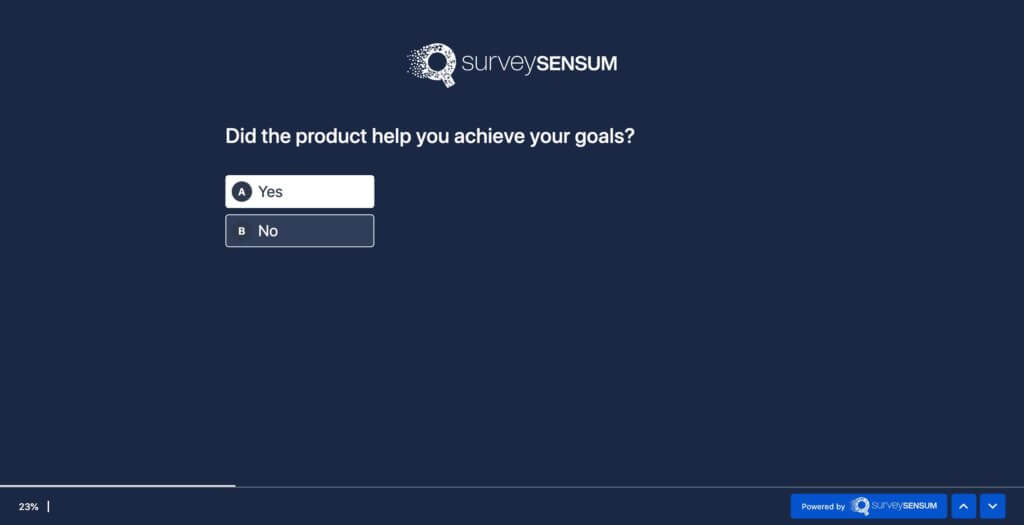 The above question gives two options to the customer, that is, yes and no. 2-point Survey Scales are easy, effective, and quick and are best to get the absolute answers, however, if you want to understand the sentiment, it is ineffective.
For example, are you satisfied with the product? The answers yes and no are not enough to understand the reason behind your satisfaction or dissatisfaction.
b) 3-Point Survey Scale 
The 3-point Survey Scale gives the respondents a middle ground. Along with two extreme opinions, it offers a neutral opinion to choose from. For example,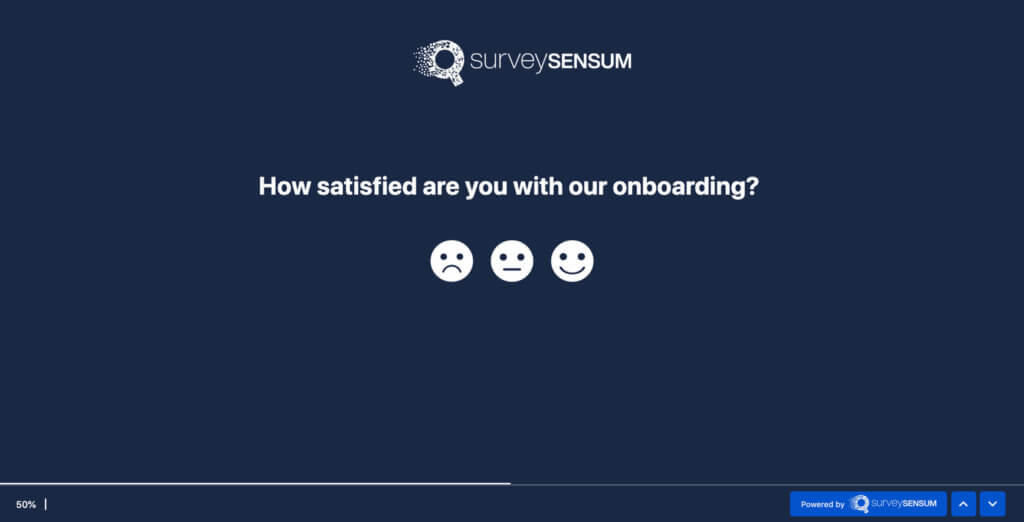 The above question gives the respondents a 'Neutral' option to choose if they are neither satisfied nor dissatisfied with the onboarding. However, this question still doesn't offer much for the customers to choose from. So let's head to the 10-point Survey Scale.
c) 10-point Survey Scale
The 10-point Survey Scale gives a much broader spread of the options to the customers and yields clear indicative results. It can be used after onboarding, product launch, new feature launch or to evaluate the overall satisfaction of the customer with the brand.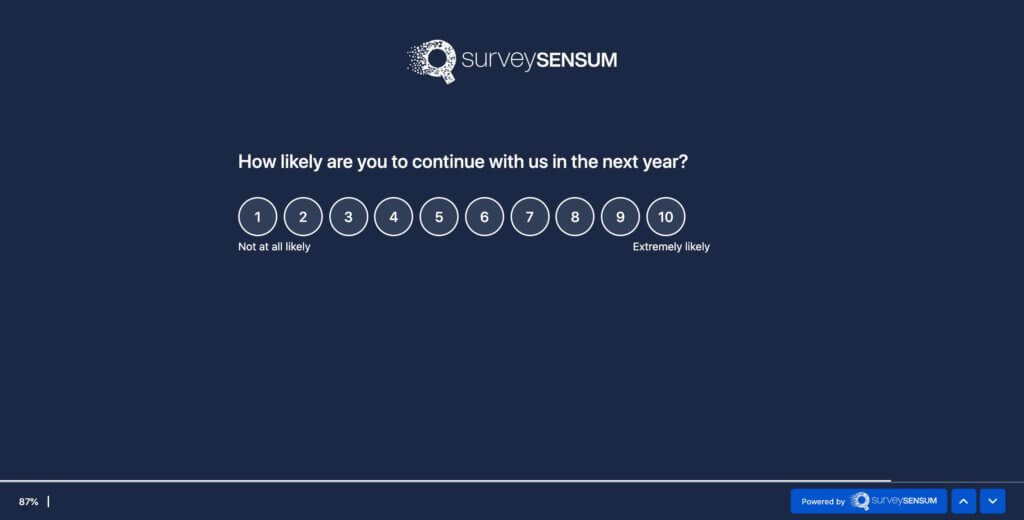 d) 11-point Survey Scale – NPS
The 11-point Survey Scale is an NPS scale ranging from 0 to 10. It gauges the loyalty of the customer towards the brand. In this, the customers who choose 9 and 10 are called promoters, the customers who choose 7 and 8 are called passives, and the customers who choose 0 to 6 are called detractors.

NPS is a business metric that can help you to measure customers' overall perception of your brand. Relationship NPS helps you understand how your customer feels about your brand. Transactional NPS, on the other hand, can help you evaluate customer satisfaction after a certain interaction.
Want to know more about NPS? Dive right in!
The reason behind increasing the scale points is to cover the diversity of customer's mindsets as everybody has different responses and feelings. And if we just restrict them with a specific scale, it doesn't cover most of the diversity. 
Now you would ask, shouldn't I just ask an open-ended question instead? Well, the results of the close-ended questions are easy to run statistical analysis on.
But the best approach would be to ask a close-ended question followed by a qualitative or say open-ended question. 
Now that we have talked about the types of Likert Scale, let me share some tips that will come handy while writing the Likert Scale questions.
How to write Likert Scale survey questions?
Be specific in the questions –

If you are asking about the performance of the product, then which product are you talking about? To deliver the best results, it is critical to frame your questions correctly with all the supporting details.

Label the options –

Instead of labeling just the extremes, label all the options for the respondents' clarity.

Opt for unipolar scale –

Unipolar scale gives you the options that range from none to maximum. For example, a unipolar satisfaction scale would give you options such as satisfied, slightly satisfied, moderately satisfied, very satisfied, and completely satisfied.
Bipolar scale, on the other hand, gives you the options that fall on two sides of neutral. A bipolar satisfaction scale would give you options such as very dissatisfied, dissatisfied, neutral, satisfied, and very satisfied.
Go for the unipolar scale! It is easier for your respondents to understand and considering one attribute is always less exhausting than balancing two. 
Be careful with the sequence –

While creating the customer satisfaction survey, make sure that for a horizontal Likert Scale, your answer ranges from the negative to the positive. 1/ negative attribute should be on the left and 5/7/ positive attribute should be on the right.
Similarly, in the vertical Likert Scale, keep the 1/ negative attribute on the top and 5/7/ positive attribute at the bottom. 
This is the best and most unbiased way to represent your scale.
Ensure consistency –

If you have 4 questions in your survey, make sure that the options of all the 4 questions are in the same sequence, be it from negative to positive or vice versa. This brings consistency to the survey and doesn't confuse the respondents.
There are many benefits of the Likert Scale
Increased response rate –

The respondents do not need to think much about the responses or spend time on it. Likert Scales offer plenty of different choices that reflect their sentiments to choose from. This increases the response rate.

Analytical data –

Likert Scales offer options to the respondents that have a simple yes and no option. The degree of opinion or even a neutral response is easy to quantify at the time of analysis.

Neutral opinion –

The neutral option allows the respondents to give a neutral opinion if they are not too sure about their feelings. 

Saves time –

By giving the options to the customer, you are saving their time to take a survey and your time for analysis.
However, there is one limitation to the Likert Scale
If used without any open-ended questions, you will only gather the quantitative data and not the qualitative one. 
For example, you get that your customer is not satisfied with the customer support. But why he is not satisfied is still unanswered.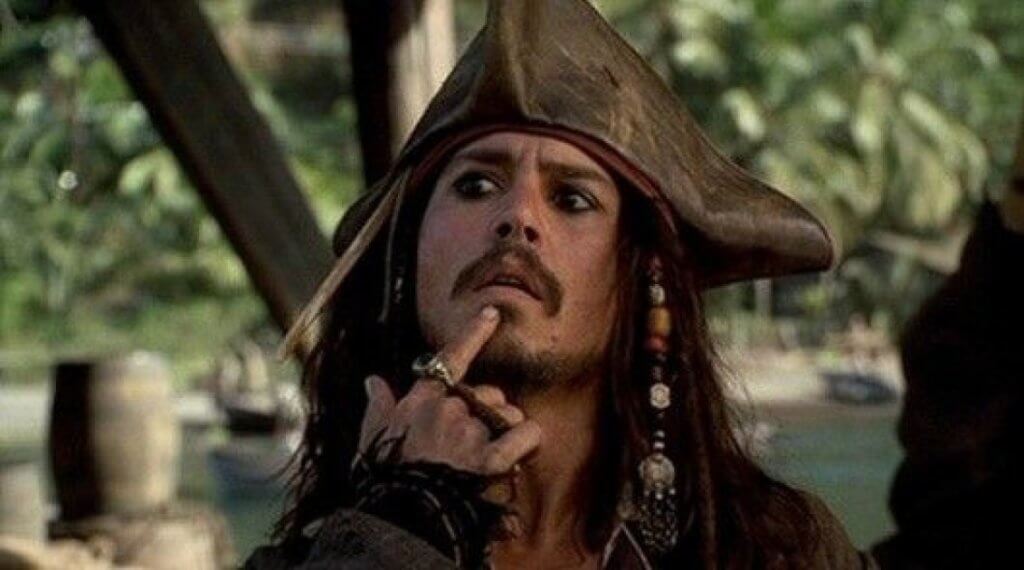 That's all about the Likert Scale!
Are you ready to start your Likert Scale survey now? Click here to get going!
How to create a Likert Scale Survey with SurveySensum?
STEP 1: Sign up free with SurveySensum to design interactive and beautiful surveys and select the Customer Satisfaction Survey or start from scratch.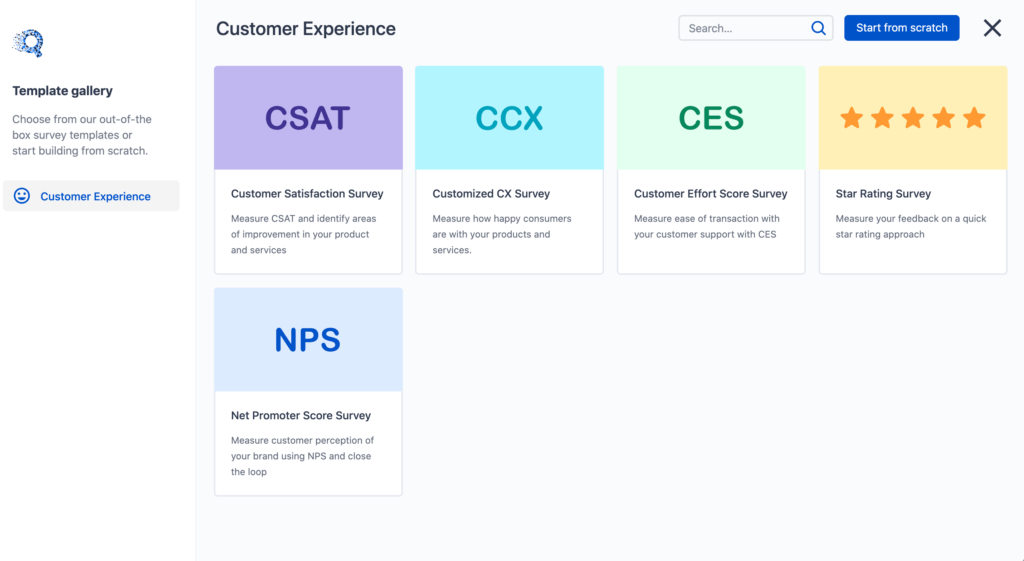 STEP 2: On the dashboard, you can add the questions, set the scale, and change the label name accordingly.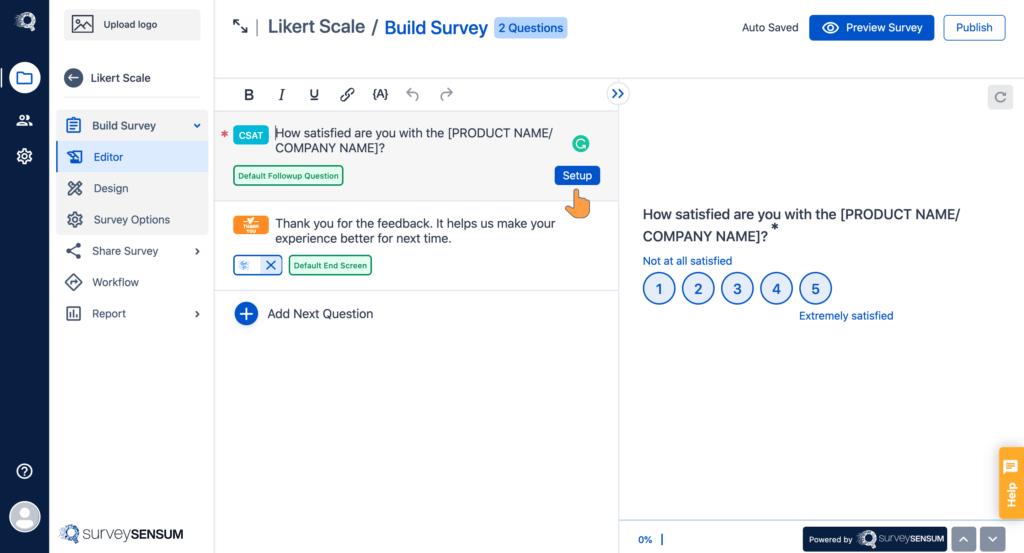 So now you know it all! What is the Likert Scale, when, and how should you use it, and how SurveySensum can help you create awesome surveys!

Calculate the ROI of your CX program
Why do you need to measure the ROI of your CX program?  To answer simply, how are you going to design, measure, and optimize your CX
Why do you need to measure the ROI of your CX program? 
To answer simply, how are you going to design, measure, and optimize your CX program if you don't know its return on investment? 
And if you are making an investment, you need to make sure that there is a defined and forecasted return on that investment. 
CX leaders often face challenges in quantifying the ROI of their CX program to make a strong business case for the boardroom. They need to show how their CX program has resulted in the positive ROI and quantifiable business results to get the stakeholders of the company on board to get the continued funding.
Did you know how many CX leaders were able to secure their CX budget in 2020?
Only one-third!
Also, only 25% of the organizations are satisfied with their CX results while 49% of the CX leaders are not satisfied with how they quantify their CX performance.
That is why calculating the ROI of your CX program is an important factor. And if you do not work on this exercise, your CX initiative will fail.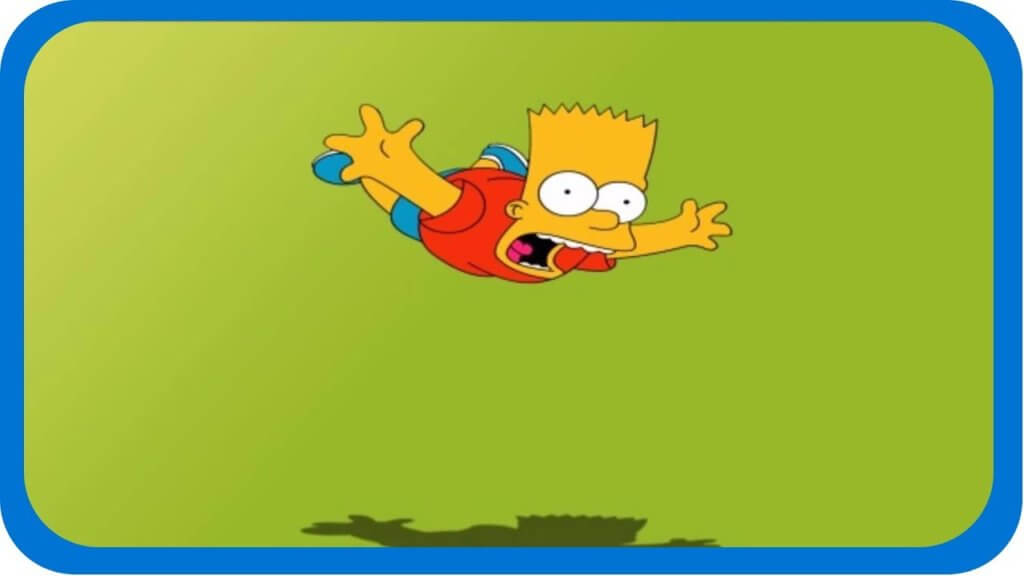 That's why defining the processes and thinking through the ROI is really important.
Now, how would you do this?
Let's walk together through this process.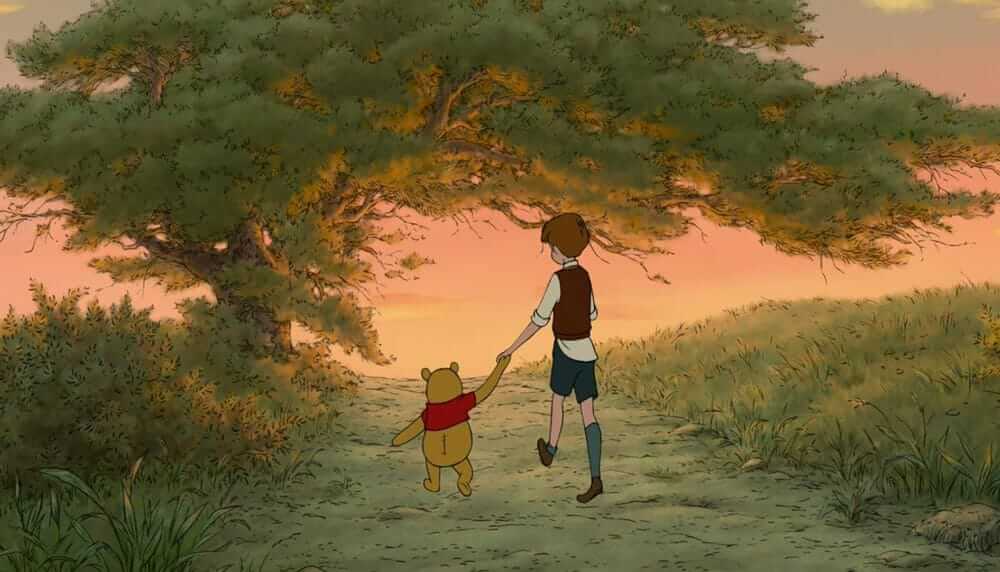 1. Link your business metric with your CX goal
The first thing you need to do is to determine the quantitative and qualitative data and directly link your business metric with your CX goal. Make sure that your goals should serve value to your stakeholders. 
To begin with, define your next 5 year goals. Only then can you measure your year by year progress of CX. Choose the business metrics that are best suited to your business KPI. Along with it, set milestones and short term goals. This will help you demonstrate early success to the stakeholders and will boost their confidence in the CX program. 
Here are some top business metrics that are used by most businesses around the world. However, each business might have a slightly different priority as per its maturity in the market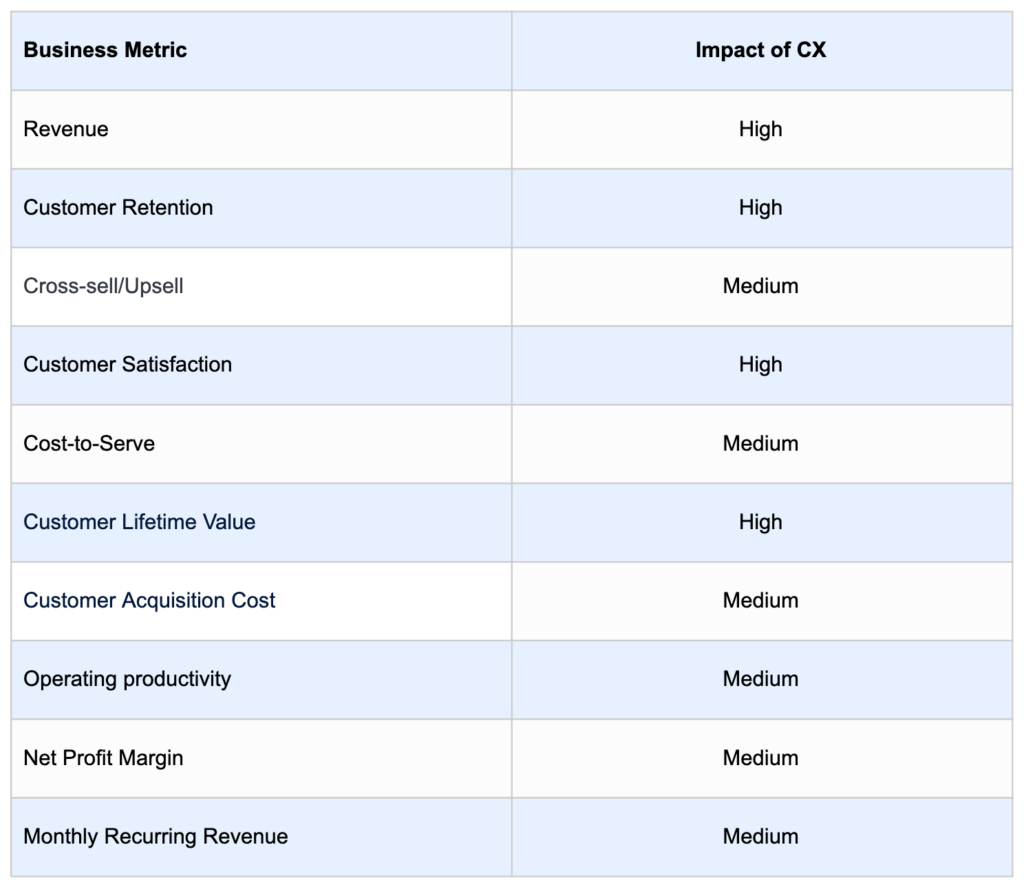 Let's talk about a few of them in detail.
One of the critical business metrics, top-line revenue is commonly considered as the essential business metric to evaluate the ROI of your CX. Also, there are many reputable sources that share great insights on it and can be used by CX professionals to support their case.
According to a Forrester study, the revenue of CX leaders outgrew the revenue of their CX laggard competitors by 5 to 1.
Also, Forrester publishes a CX quality benchmark of large global brands called Forrester's Customer Experience Index

stating that the big companies of certain industries can earn hundreds of millions of dollars of annual increment of revenue on a one-point increase in Forrester's Customer Experience Index (CX Index

).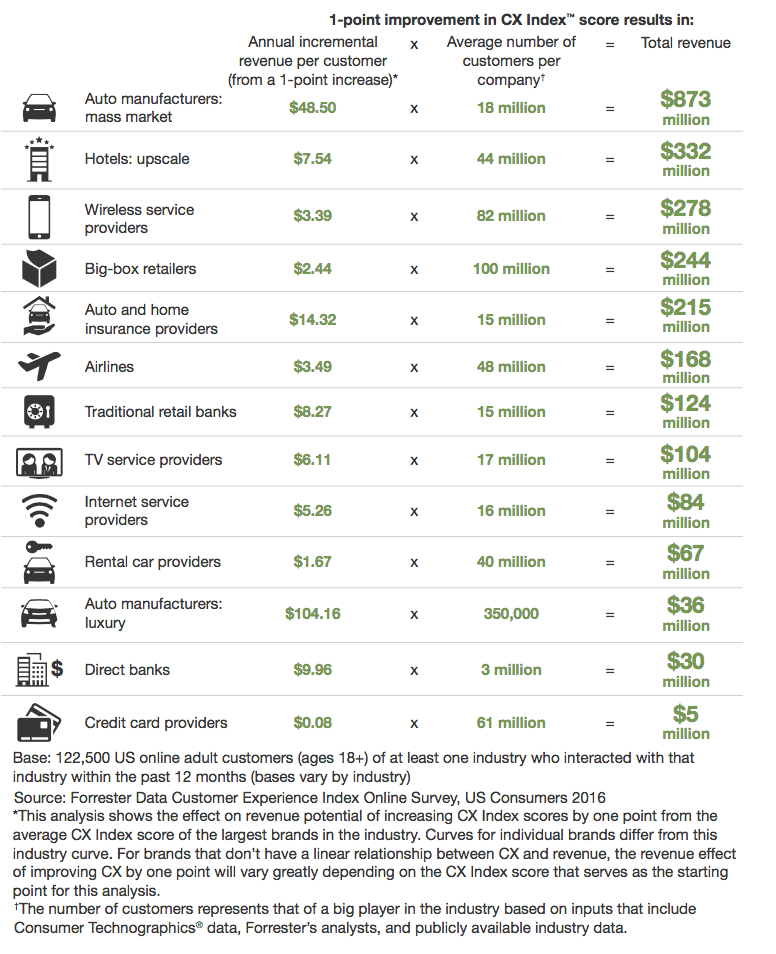 (Source: Forrester) 
In the age of personalization and customization, customers' expectations have increased. 
In fact, 59% of the customers leave a brand after they had multiple bad experiences with it and 17% of the customers walk away just after one. The US companies are losing $136.8 billion per year due to poor customer experience.
Customers with good experience are 2.7 times more likely to continue doing business with you and reward you with loyalty.
Customer Experience and customer retention go hand in hand. If you improve your customer experience, you will directly increase your customer retention and reduce churn. There is a clear correlation!
Here's an example of how a telecom company increased its revenue and retention by improving customer experience.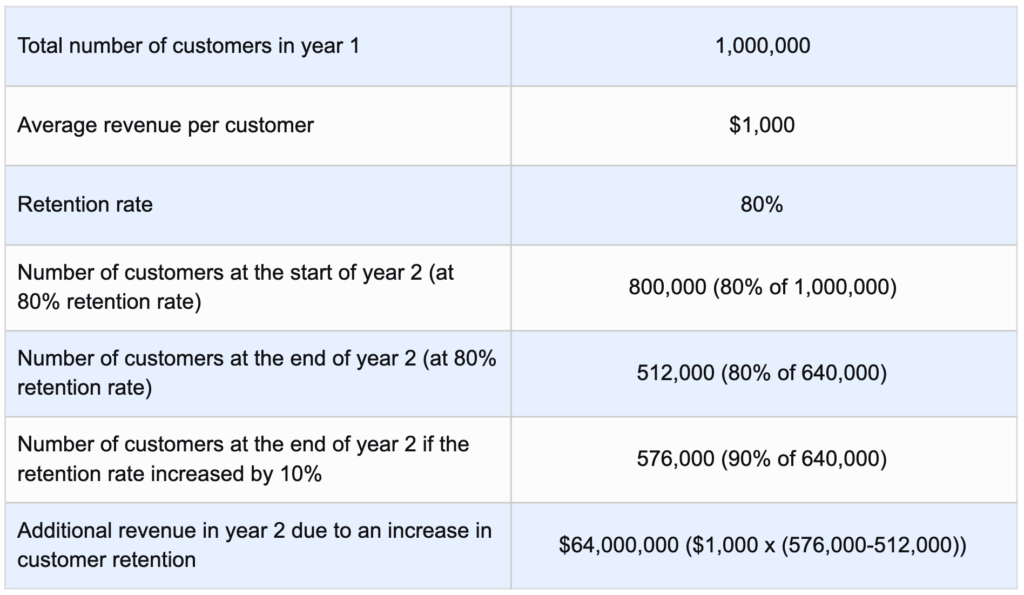 *For the sake of simplicity we have only considered the customers that have been retained and not any new customers.
So, in the above example, the retention rate at the end of year 2 is 80%. This means that out of 640,000 customers 512,000 customers stayed, which is really good.
Now after launching the CX program, the retention rate increased by 10% making it 90%. So, out of 600,000 customers, 576,000 customers stayed, which is even better.
If the average revenue per customer is $1000, the company gained an additional revenue of $64,000,000 in 2nd year.
All by increasing the customer retention rate by 10% which is awesome!!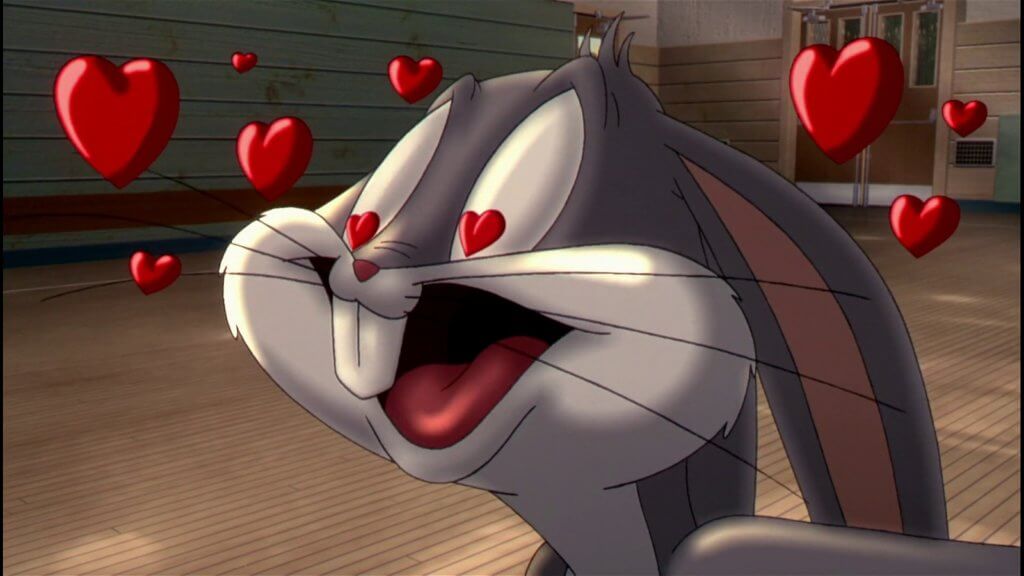 Talking about calculating the ROI of your CX program, Dan Bailey, President at WikiLawn says, "Customer retention is a big one. If CX is performing very well, we expect to see an increase in customer retention rates, and with a subscription model, we can easily calculate the ROI of those retained customers."
Customer experience has a direct impact on improving customer satisfaction. While some think that measuring the revenue from increased customer satisfaction is very difficult for ROI evaluation, it is not as difficult as it seems to be. You can calculate your revenue impact by using key satisfaction metrics such as CSAT, NPS, or CES.
Did you know that increasing your company's CSAT score by 10% can increase your customer's trust by 12%? 
The key is to determine what a one-point increase in  CSAT score or Net Promoter Score means in terms of revenue?
That is the revenue impact of increased customer satisfaction.
For example, an e-commerce company we've recently worked with sent a CSAT survey to 10,000 customers and received 1,000 responses. Of those responses, 700 customers scored their experience a 4 or 5, 300 customers scored them a 3, and the remaining 100 scored them a 1 or 2. 
So, their CSAT Score was 70%.
Now to calculate the revenue impact by a one-point increase in customer satisfaction, let's assume that the average spend per customer is $500. 

Now, the customer who chose 1 or 2 had an issue with the customer service live chat, and they improved it. Now, 750 customers scored 4 or 5 in their CSAT survey. 200 scored 3, and 50 scored 1 or 2.
Now the CSAT score has increased to 75%. 
Let's determine the impact of a 5% increase in the CSAT score. 

This proves that the increase in CSAT score by just 5% saved them $63,000 per year. 
Customer Lifetime Value quantifies the total worth of a customer throughout the relationship. One of the most important metrics to measure, it indicates the total revenue you can expect from each customer.  
Let's say, every day you are buying a cup of coffee from the same cafe for the last 10 years. Though the coffee is worth only $10, your CLV is worth $36,520 for that cafe. And that's a lot!
Also, you have ordered muffins, cakes, or croissants sometimes. You've also taken your friends over there. A few became regular customers and referred others to the cafe too, creating a chain. And once this chain of referral was created, the cafe saw explosive results. The number of footfalls increased, the number of transactions each month boosted, and the value of those transactions increased too. 
And that's what any business wants. Isn't it?
Customer Acquisition Cost
Customer Acquisition Cost is the amount you are spending to acquire a new customer. It plays a critical factor while gauging the ROI. For example, if you are spending 20$ to acquire a new customer and the ROI you are getting is 1$, then you're losing! 
It is pertinent to make sure that your ROI is always high after the marketing efforts, operations efforts, technical costs, and other costs are taken into consideration. 
Let's say your average lead conversion time is 2 weeks and the average revenue per customer $3,000. After launching the CX program, you listened to the customer and understood the problems they were facing. 
You improved your customer support, enhanced product performance, and added new features to your product based on the voice of your customer.
After incorporating all the changes, the average lead conversion time was reduced to 3 days and average revenue per customer became $3,300. 
That's what customer acquisition cost is all about, reducing the acquisition cost and increasing the revenue. 
Rudy Azhary Dalimunthe
, VP of Customer Excellence, Tokopedia says, "With the current pandemic, understanding customers have become even more important. And for CX professionals, linking every element of CX metric to ROI is crucial for improving Customer Experience and allocating the right budgets on technology which can help in improving various CX metrics & ROI."
2. It's your turn to choose the high impact business metric
Now that you know about the business metrics, the next step would be to choose the business metric that is most impacted by your customer experience. Customer experience requires investments and serves many benefits, hence selecting the metric that can be measured alongside your CX investment is of paramount importance. 
Defining the ROI and measuring the ROI can only be done by measuring the impact metrics. While choosing the impact metric, make sure that you serve the objectives of the ROI. 
For example, if your business metric is customer satisfaction, you need to focus on the CSAT score across the customer journey at all touchpoints. Focus on customer satisfaction, churn rate, retention across the journey. Make sure that your customer is satisfied at every milestone such as purchase, post-purchase, or support. 
And make a point to review it weekly, twice a week, or once a month. Because if you are reviewing the progress after a year, your CX program is not going to give you any significant results.
Also, the impact metric is different for each department, be it marketing, sales, support, or product, and the CX leader overlooks the department making sure that the impact metrics of each department are aligned to serve the company's goal. 
Brenda Lynn Dichoso, Head of CX Performance Management at PT Smartfren Telecom says, "Demonstrating the ROI of your CX initiatives is key! Start with your low hanging fruits by computing the cost savings or revenue increase to justify the spend. Communicate results! Then do the same with the rest of the projects in your pipeline."
3. Now, how will you calculate the ROI of your CX program?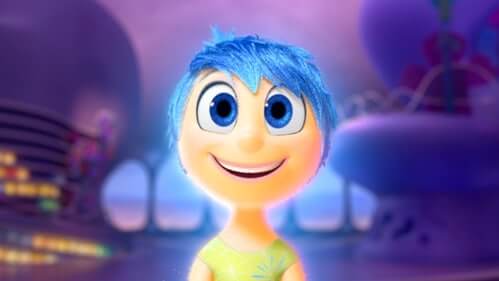 You've successfully chosen your business metric and set your goals.
Now, let's understand how can you calculate the ROI of your CX program with an example.
Here's how one of our e-commerce customers boosted their ROI after they launched a CX program.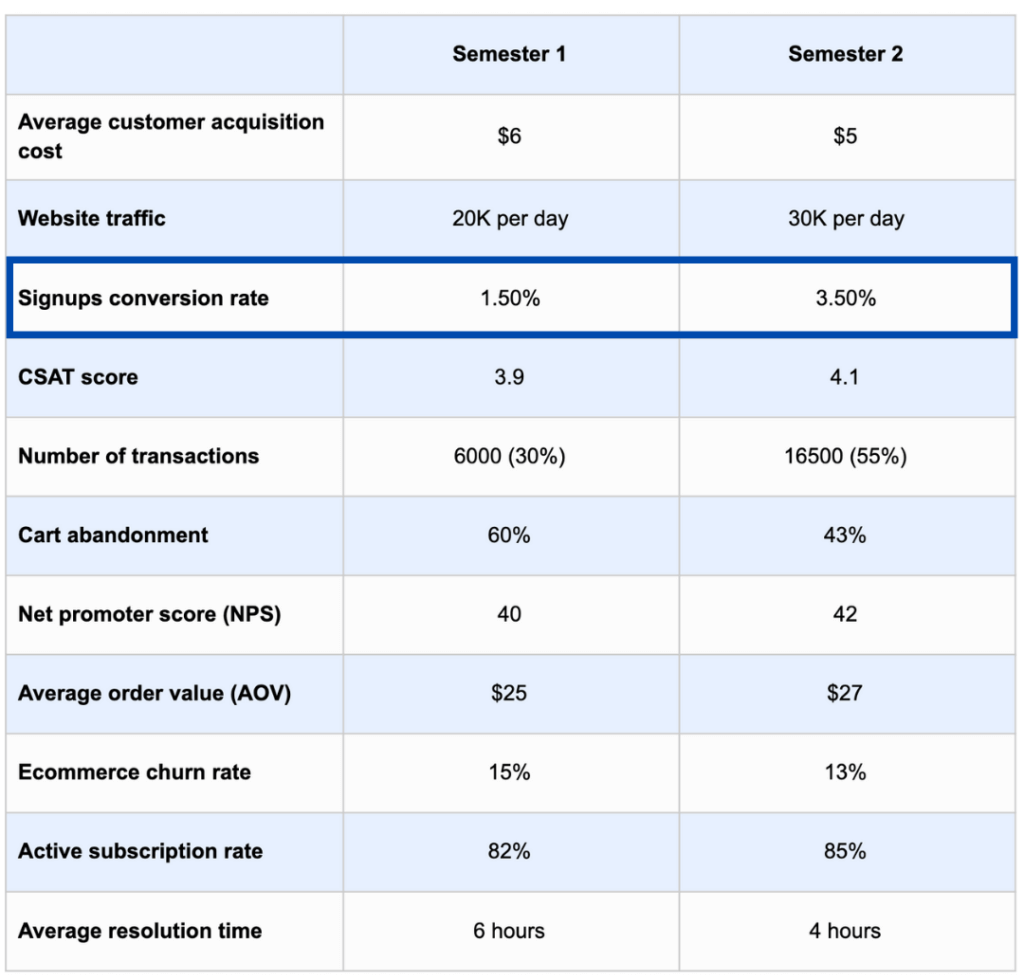 *We have simplified the numbers for easier understanding but they remain very close to the actual figures.
So, what did they do in these six months that their conversion rate doubled from 1.5% to 3.5%?
They invested in resources and technology! 
They wanted to capture the customer feedback to understand the chat conversations and user behavior on the website. So, they invested $30,000 in SurveySensum's feedback management and conversational analytics solutions.
This helped them in understanding customer sentiments and identifying the trends. What they analyzed was that the majority of their customers had troubles during the onboarding of the app and left out without even setting up an account. Their technical team resolved this issue is merely a few days and they were up and running.
The queries decreased and their conversion rate increased from 1.5% to 3.5% in six months. This led to an increase in the number of transactions from 30% to 55%. 
Which is huge!
Their number of transactions in the first semester was 6,000 and the average order value was $25. This gave them a revenue of  $150,000. After launching the CX program their number transactions increased to 16,500 and the average order value increased to $27 increasing their revenue to $445,500.
The difference is $295,500.
Considering the $30,000 investment they did, they gained an additional revenue of $265,500 in just six months!!!
So everything is set and done. You know your business metrics, you know your goals, and you know how to calculate the ROI. 
Let's talk about CX investments now.
Here are some CX investments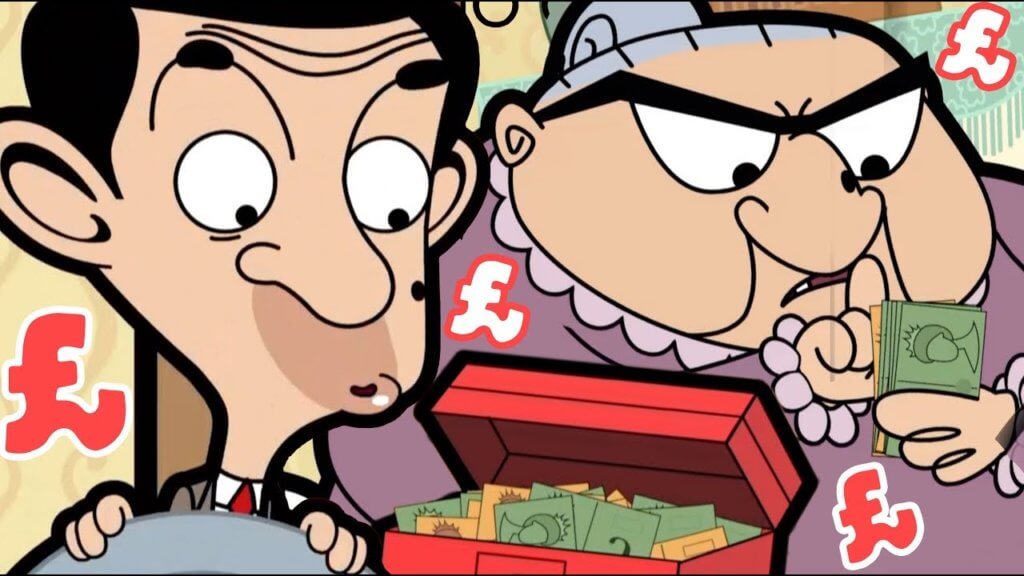 Did you know that the companies that earn $1 billion a year will see an average gain of $700 million within three years of investing in customer experience?
The investment varies for each business and its needs. I'll talk about the two most common investments here.
Customer experience and employees are correlated. If you are not focusing and investing in your employees, your CX will not improve. There is no loophole to it!
Focus on making your organization more customer-centric. Train your teams as per their respective departments. For example, train your customer service on the new changes in your product or services, customer support on how they can handle customer calls efficiently, and product team on the requirements of the customer. 
Like Zappos has done it! 
Zappos is obsessed with its customers. And they care for their employees too. Because let's say it, without employee experience, there is no customer experience. They strongly focus on employee-customer relationships and their 'Customer Service for Anything' has taken their customer experience to the next level. 
Advanced technology and tools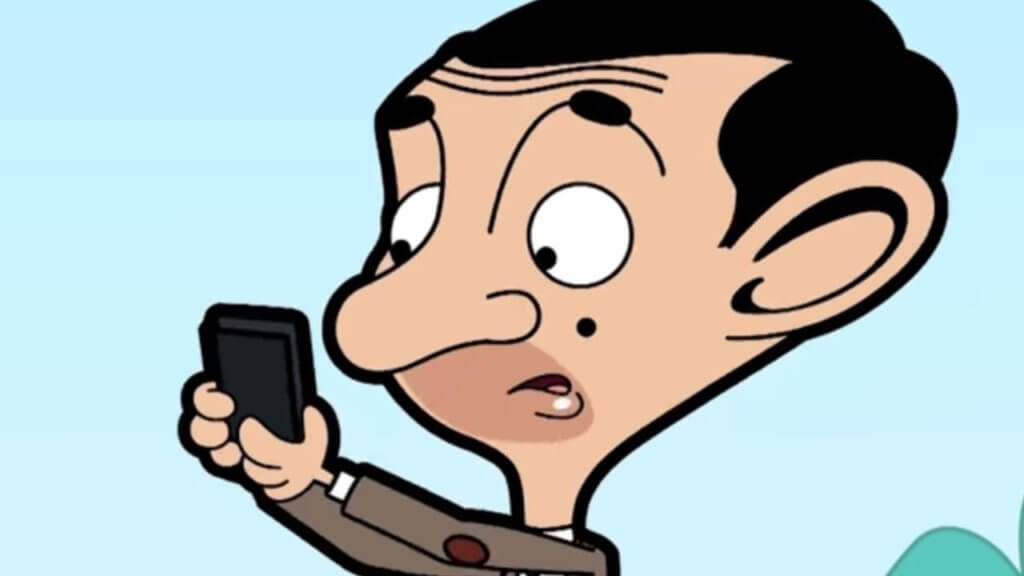 You need smart technology and intelligent tools to improve your customer experience. Automation is the key in today's world. SurveySensum enables you to gather, gauge, and act on your customers' valuable feedback all from one platform. This customer feedback and analytical solutions allow you to consolidate data in one place, visualize impact metrics from a single dashboard, give access to data to the stakeholders, manage the day to day activities, and share customer data with the team via role-based dashboards. At last, build a timeline and cost estimates for these investments.
Brett Downes, Founder at Haro Helpers made some investment on his website. He reduced to the checkout process to 3 steps directly impacting the customer journey and achieved 21.7% extra conversion and 30% fewer cart abandonments in a year. 
He says. "Our checkout process was 5 steps. By investing in making the process more concise, and integrating guest checkout and social media logins we managed to reduce it to 3. With a progress bar to highlight to the consumer how far along they were in the process before their order was complete. We have seen some 21.7% increment in the conversions and 30% fewer car abandonments since investing in shortening out our checkout process"
Conclusion
We know that calculating the ROI of your CX program is a hard step. But it is the key to success. 
You cannot launch a successful CX program without calculating the ROI. You just can't!
The success of your CX program in terms of the business metrics is critical to get your peers on board and to get the investment you want to build a successful program. 
So align your key business metric with your CX.
And if you are not doing it, you are running in a race with no goal!
I hope that the above article will help you in calculating the ROI of your CX program. Do share your experience with us!