Subscribe

to Creative Blog The best video editing software in 2019

Your guide to the best paid and free video editing software.

Anybody can be a movie maker these days. All it takes is a decent smartphone and a little creative spark; it's never been easier to capture high quality video footage. Fortunately, excellent video editing software is equally easy to get hold of in 2019.

To make sure you pick out the right programme, we've rounded up a selection of the best video editors that make cutting, editing and perfecting really simple. And the software we've picked out won't break the bank, either. In fact, you can click through to page two of this guide for our list of the best free video editing software if you're not ready to commit to a paid option just yet.

With the right piece of video editing software, you can turn long, frustrating hours sat in front of your computer into a pain-free task with coherent movies, dynamic short films and sharable videos as a result.

The video editors we've recommended in this buying guide are jam-packed full of features to turn your footage into celluloid gold. Whether you're using one of the world's best laptops for video editing or another device, we've picked the best options to suit you. You'll find the best video editing software for Windows PCs, Mac and Android devices.

There are brilliant choices for beginners and experienced video editors alike, so read on to discover the best video editing software for your needs. On this page, we outline paid options, so if you're just looking for free options rather than paid-for choices, skip to page 2, which outlines our pick of free video editing software.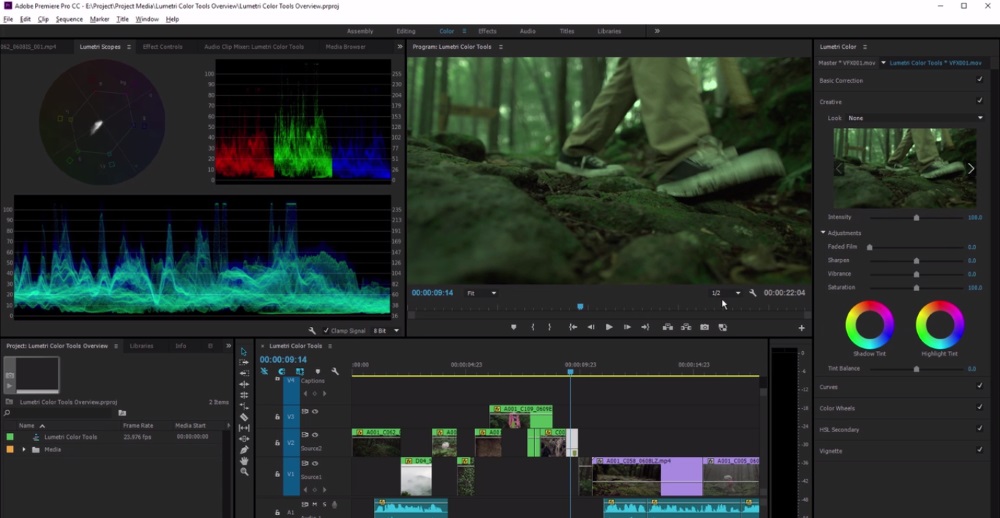 Frankly put, going for Adobe Premiere Pro CC is a bit of a no-brainer. You get an all-singing all-dancing video editor from one of the hugest names in the business that's used by multitudes of industry professionals without paying stupid sums.
And it's easy to see why it's so popular for Windows 10 users – it can handle an uncapped amount of video tracks, which can be imported from pretty much any source you can think of: files, tapes, cameras of all standards, and even VR. The automatic sync is a gem when you have multi-angle shots, and it's hard to fault the fine-tuning tools that really make your video stand out from the crowd.
Download Adobe Premiere Pro CC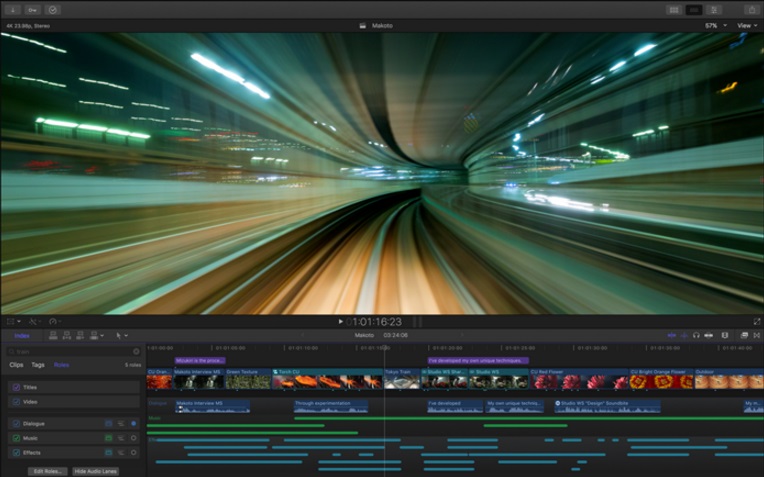 What Adobe Premiere Pro is to Windows PCs, Final Cut Pro X is to Mac users. It's the best video editing software for Mac. And, as you would suspect with Apple software, the must-have editor is consummately easy to use and comes packed with enough features to warrant the admittedly high price tag. We like the grouping tools, effect options and the simplistic way you can add and edit audio. If you're already entwined in Apple's ecosystem, you'll appreciate how Final Cut cleverly coordinates with your Photos or iTunes collections.
Download Final Cut Pro X from Apple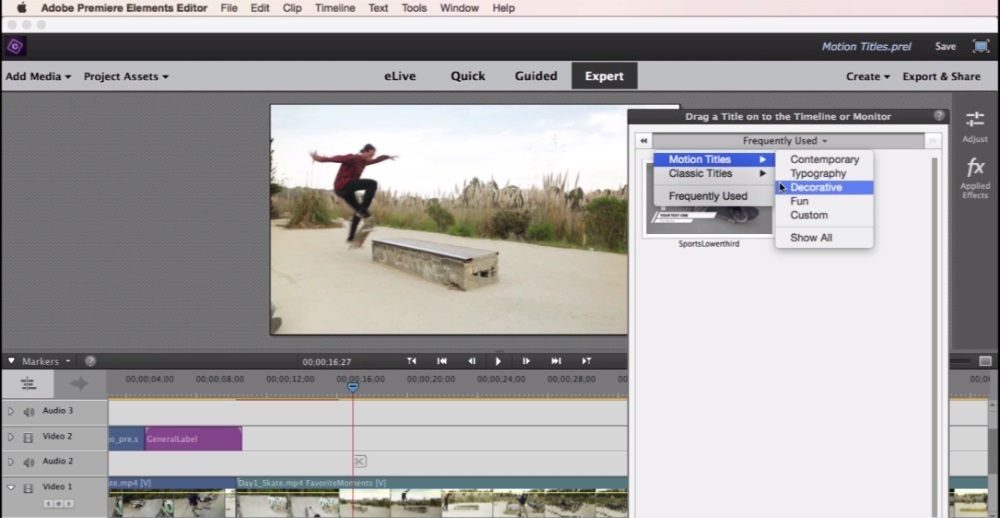 Adobe is an instantly recognisable name to most, and its Premiere Elements programme is a great choice for both beginners and experienced editors. It isn't as complex as the more heavyweight Premiere Pro video editor (listed at number one above), which is best suited to full-time video editing professionals. But Adobe Premiere Elements is packed with excellent features, such as face detection, audio effects and bundled soundtracks. And it's friendly to use, too.
Whether you're an editing newbie or a pro, automated functions – such as motion tracking and smart toning – will make your life a lot easier. And the same can be said of the video stabilisation option and simplicity of editing. Premiere Elements comes with all the video effects you'd expect in a consumer video editor: transitions, chroma-keying, opacity and so on. The media library is also intelligently organised, with smart searches making it easy to find finished and draft files.
Download Premiere Elements from Adobe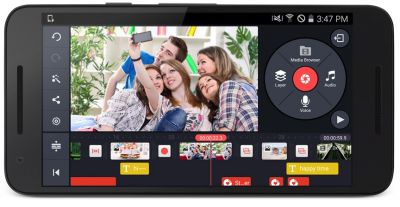 If you think that trying to edit video on your smartphone or tablet is a pointless exercise, KineMaster will make you think again. Available for Android devices, iPhones and iPads, we've highlighted this option as the best video editing software for Android because it goes way above and beyond what you'd expect from a mobile app. 
It packs the ability to edit multiple layers, add handwriting and text annotations, experiment with up to four audio tracks and precisely edit at a frame and sub-frame level.
We could go on with a looooong list of features, but at this price it won't hurt the wallet just to download the video editing app and give it a try.
Download KineMaster for Android here
Download KineMaster for iPhone or iPad here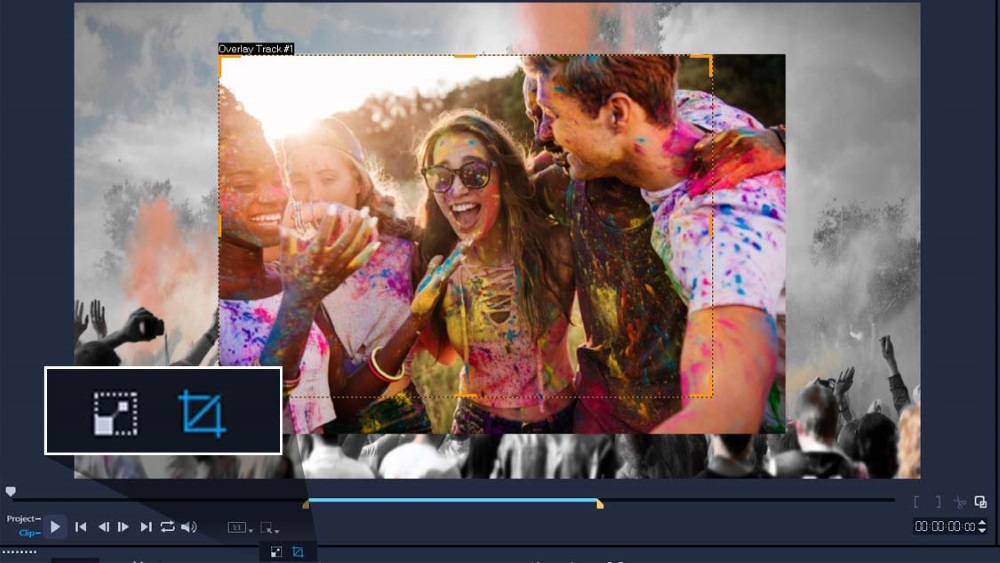 Corel VideoStudio Ultimate offers a great way into video editing for novices. It's brilliantly easy to get going with straight away, thanks to its interface, but you won't find it wanting for features. 
There's multi-cam editing, 4K video support, 360-degrees VR video support, a music library and loads of effects, to name but a few. Not bad at all for the price.
The more you use VideoStudio Ultimate, the more you'll notice and make use of its little features and flourishes. It's a great option for beginners, and still a pretty good option for more experienced video editors, too.
Download Corel VideoStudio Ultimate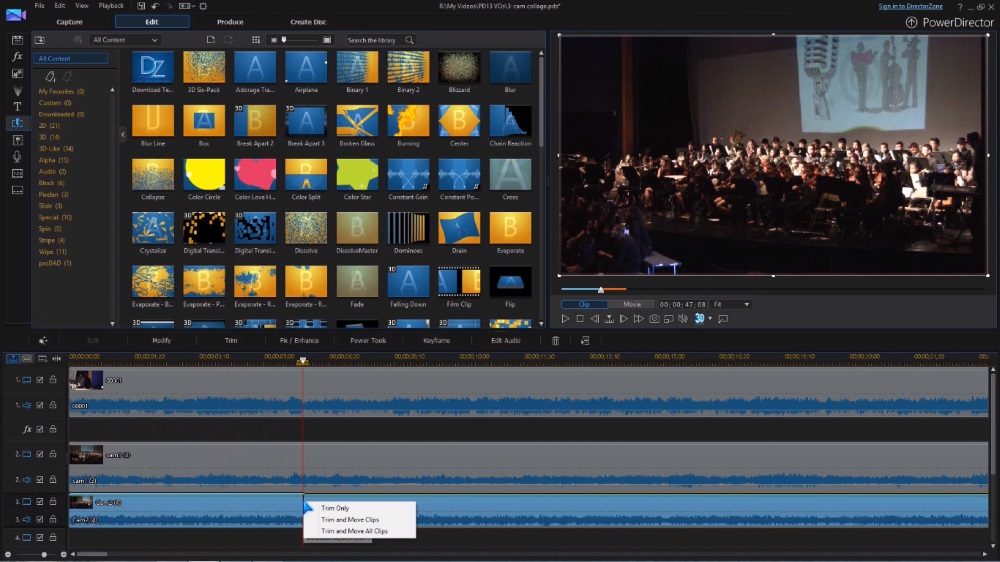 This one isn't for the faint of heart. CyberLink PowerDirector is a serious bit of software for serious video editors: this is excellent video editing software that delivers professional and high-quality features, without a Hollywood budget.
Get cracking on the 100-track timeline and you'll soon find yourself making the most of multitudes of stabilisation and video correction tools, professional effects, multi-cam editing, motion tracking and surprisingly easy trimming.
There's 360-degree video editing as well, together with support for all the file standards and formats you can imagine. And if you're finding it all a bit of a struggle, then there are plenty of video tutorials to help to get you sorted.
Download CyberLink PowerDirector 17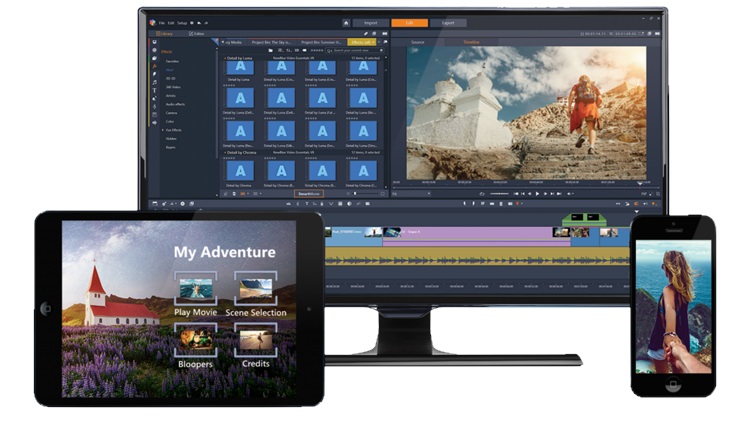 Going for Pinnacle Studio 22 is well worth considering if you've never edited video before and want to delve in for the first time. The pricing is below the average of those above and you can always bail out if you find within the first 30 days that it's just not for you.
But honestly, we'd be surprised if you need to. For in the region of $60/£60, you get more than 1,500 effects, titles, and templates, 6-track HD video editing, handy colouring tools, a dedicated stop motion feature, time remapping and much more. And most features are an absolute doddle to use. So it feels like a genuine step up from free options, without splashing stupid money.
Of course it doesn't have the full suite of features that some others in this list offer, that's not what Studio 22 is all about. And if you try and like the Pinnacle interface and tools, you can always upgrade to one of the company's more comprehensive packages.
Next page: The best free video editing software
Amazingly, some of the best free video editing software is almost the same as that used by professionals working on big budget Hollywood productions. In most cases, there's a paid-for version with more features (click back to page one to read our pick of the best paid video editing software), but the free versions we're going to show you have the majority of the functionality intact. 
In the case of Lightworks, for example, the main restriction is the output format, but VSDC and the amazing DaVinci Resolve let you export your creations in a wide range of formats.
The range and power of the features available in these free video editing software options is remarkable; if you have the talent there's nothing to stop you putting together a technically accomplished production.
If your needs are simpler and you just want easy-to-use software that sits between Windows Movie Maker and a top-end professional package, then there's a free video software download for you here as well.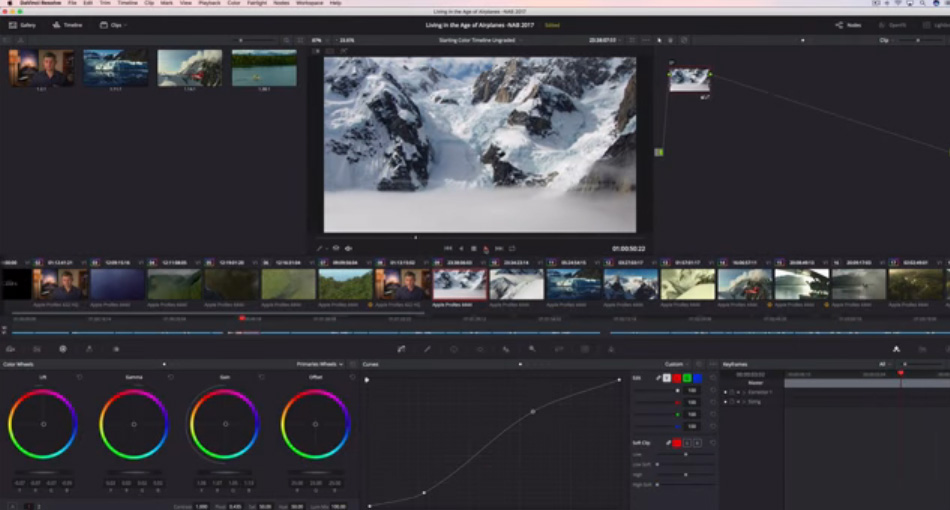 DaVinci Resolve is a professional video editing package that is used on big-budget film and TV productions, and is especially powerful for colour correction and audio – so if those are priorities in your project then this could be the software for you.
As well as traditional colour features such as curve editors and primary colour wheels, there are some incredible features such as facial recognition and tracking, so you can adjust skin tones, eye and lip colour. Audio is the other area of specialism: DaVinci Resolve includes Fairlight audio, which is a suite of high-end audio editing tools that enable you to mix and master up to 1,000 channels.
It's amazing that this software is available with nearly all the features present in the free version. If you're looking for the best free video editing software for Windows or Mac, this could be it.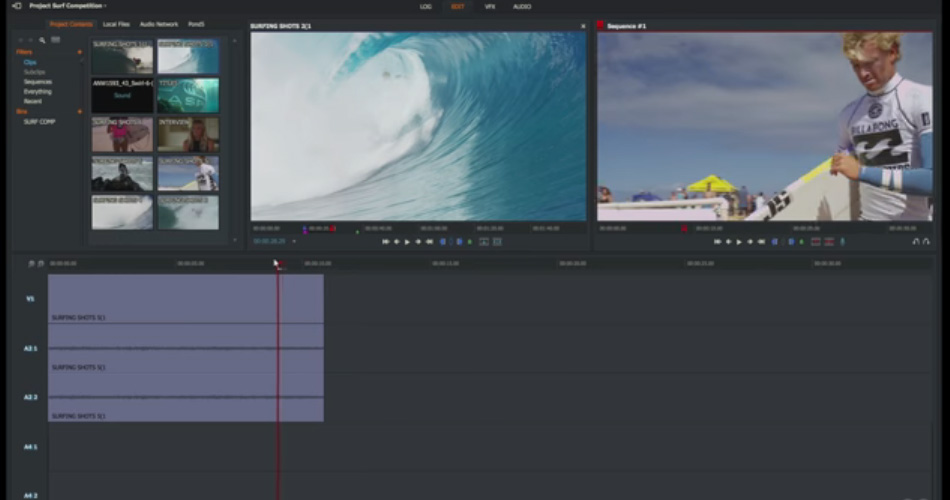 Lightworks is another professional video editing suite used by people working on major Hollywood productions including Shutter Island, Pulp Fiction, 28 Days Later, The Wolf of Wall Street and Mission Impossible, so it's exciting that there's a free version that makes it accessible to everyone.
Amazingly, in the free version you get nearly all the features; the main restriction for the free license version is the output formats – you can only export a web compatible file at 720p. If you want to export a few projects into a different format fairly cheaply, you can buy a one-month licence for £14.99.
Lightworks is undoubtedly some of the best free video editing software for Windows 10. What you're getting is a fast and very powerful editor with a superbly designed timeline. It does everything you can imagine a big production needs it to, with great hardware and video format support, and powerful project sharing so many people can work together easily.
It's a powerful piece of kit for a freebie, handling video capture and advanced editing with ease. The timeline enables a high degree of control so you can trim and mix together your audio and video clips exactly how you want them. 
Because it's a slimmed-down version of a professional suite, you may find that the interface isn't the easiest to navigate. But there are plenty of good tutorial videos that will get you up and running pretty quickly – and you won't have to pay a penny, as long as your projects are non-commercial.
Read TechRadar's Lightworks review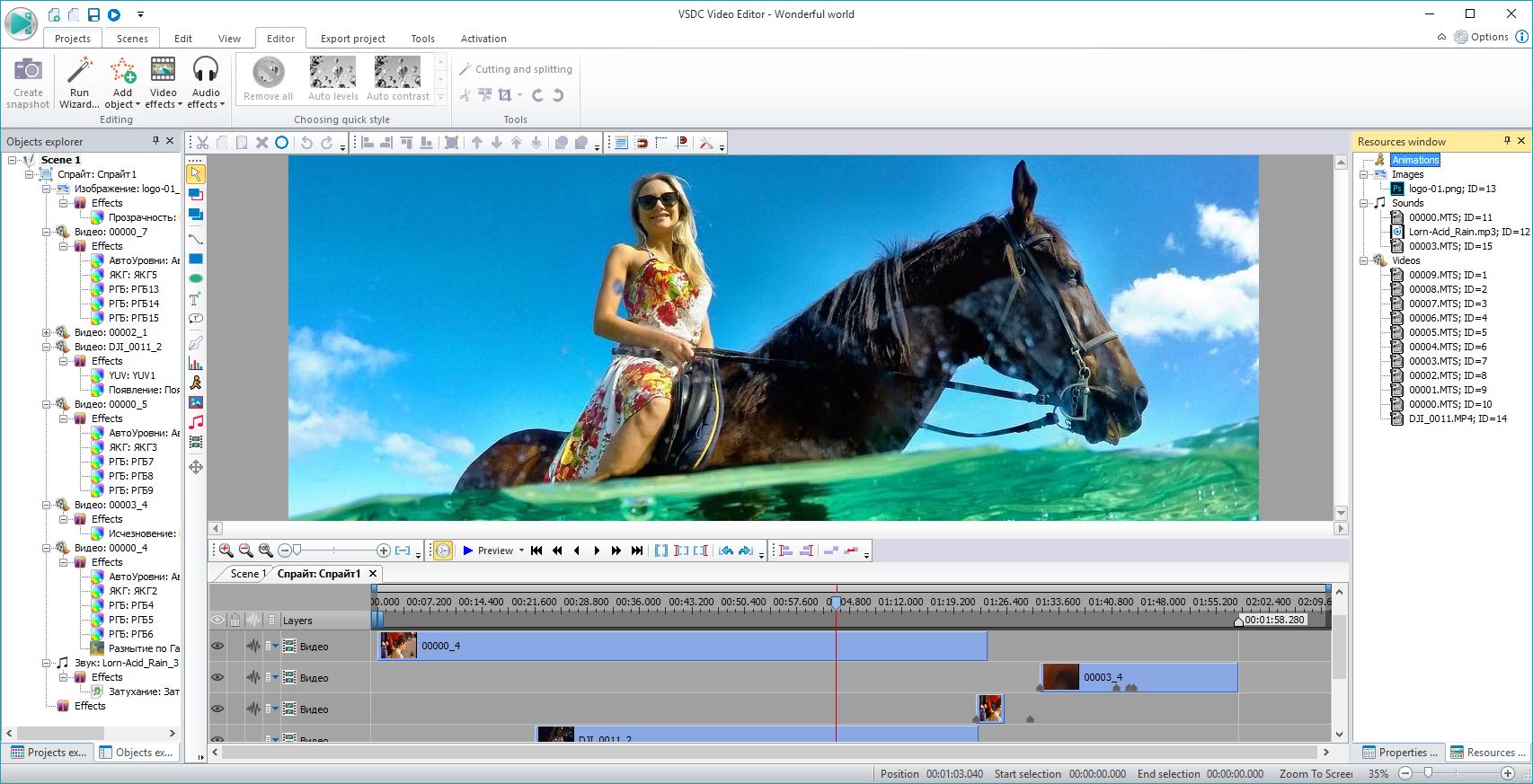 Lightworks and DaVinci Resolve are ideal if you're making a slick-looking film, but if you're making a presentation and want to add text, lines, charts and other special effects to it, VSDC might be the free video editor for you.
It includes Instagram-style filters, lots of special effects including colour correction and blurring, and there's a mask tool so you can apply effects to part of the video (for obscuring faces, for example).
There's a video stabiliser to help remove camera shake from footage taken with GoPros or drones, and also a powerful chart tool for adding graphs to presentations.
Unlike Lightworks, the free version of VSDC will export to a range of different formats including AVI and MPG. If you're unsure about formats, you can even tailor the output so that it works well on particular devices for playback. It supports most video formats, so you shouldn't have any trouble importing your clips, and there's a built-in DVD burner.
Read TechRadar's VSDC review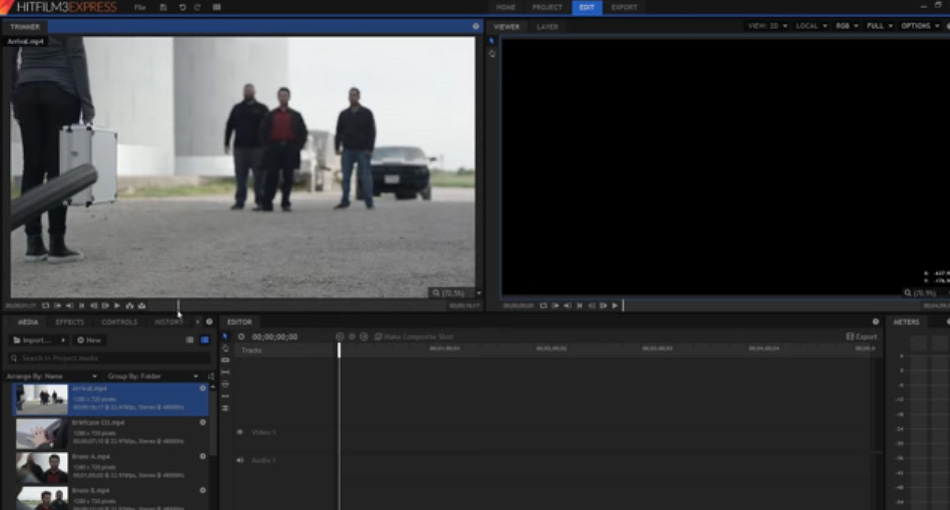 No list of the best free video editors would be complete without a mention of Hitfilm Express. It's capable of producing feature films or music videos with 3D effects, but it's also good for making videos for YouTube, as direct uploading is built in.
The free version of Hitfilm Express contains everything you need to make a professional-quality production, but in some cases you'll benefit from expanding its capabilities by purchasing some of the add-on features. 
Add-on packs range in price from £8.85 to £44.25, so you can pay for only the features you need and tailor the software to your needs for a reasonable price. 
Read TechRadar's HitFilm Express review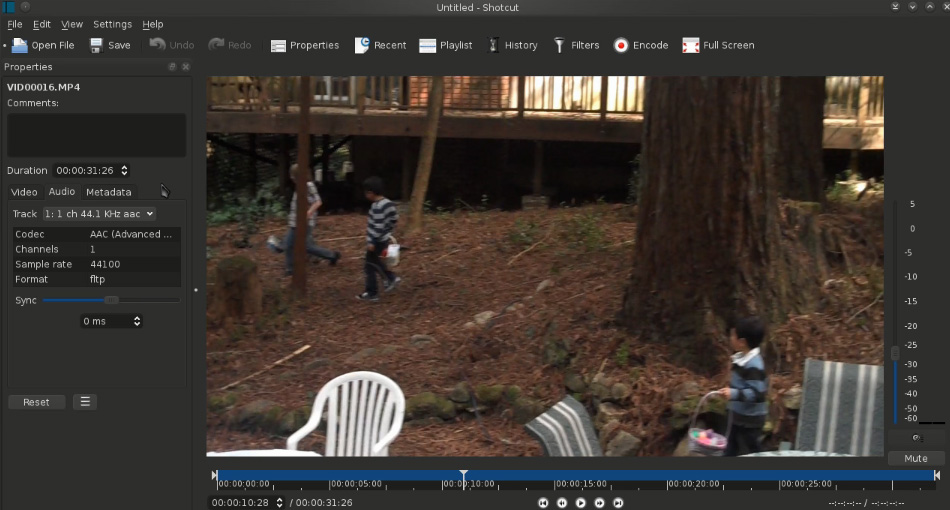 Not every project requires a cutting edge, professional-level package, and there's no point putting the time in to learn powerful software that you're never going to use again. Shotcut is for you if you've outgrown Movie Maker and want to go to the next level, but don't need the complexity of some of the other packages on this list.
Its interface is uncomplicated and approachable, and you can even customise it to match your needs via dockable and undockable panels. It supports a huge range of formats so you're unlikely to run into trouble in that department, and there's a rich assortment of filters and quite advanced special effects that are easy to manage and apply. 
This is one of the best free video editors that will do everything required for most projects.
Read TechRadar's Shotcut review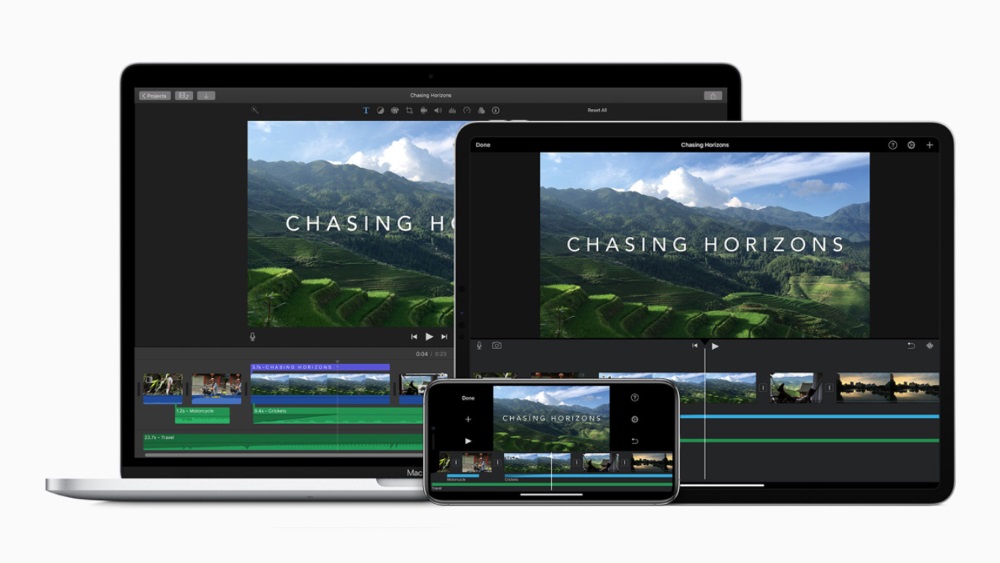 We couldn't really end this list without at least a mention for Apple's classic free video editing software for Mac. If you're a Mac owner, the program should already be pre-loaded on to your machine. But if you're editing amateur, it shouldn't be overlooked – bloatware, this is not.
So what results can Apple iMovie achieve? Well, 'results' is the right word as the finish and sheen you get from an iMovie-made video are much better than you'd expect from a freebie. It's really easy to make your footage sing and you'll be surprised how quick and straightforward it is to finalise a polished-looking (and sounding) edit.
Plus, if your laptop of choice is a recent Pro, then this is one of the programs that has fully functioning Touch Bar support. Although we'd like to see support for 360-degree video and multi-cam editing added to future iterations as priorities.
Read TechRadar's iMovie review
Related articles:
How to hide your JavaScript code from View Source
Keep your code safe with a bit of cunning obfuscation.
If you don't take precautions with your JavaScript code, you're making life easy for anyone who wants to clone it. But if your programming processes are more than one click away, attackers will prefer to clone a competitor's software. Bots and other miscreants combing the internet for AWS or Azure credentials usually do not bother with obfuscated code – the next website's login information can also be used to mine bitcoin and can be harvested with less effort.
Obfuscating JavaScript used to be complex. However, the process has become significantly easier during the last few years. Today, even small companies can and should protect their code from prying eyes. In some cases, getting secure is just an invocation of a Node.js package away.
The following steps introduce a commonly used JavaScript obfuscator, and also look at a few other topics related to the problem at hand.
01. Version check
Our JavaScript obfuscator lives in the Node runtime environment. Let us start out by checking the versions used. The output below provides the version state found on yours truly's workstation used for the following steps:
02. Install the program
Javascript-obfuscator should be installed into the global assembly cache of your workstation. Invoke npm with the -g parameter and don't forget to provide superuser rights – the actual deployment process should be done in a few seconds.
03. Create a sample
Testing obfuscation works best if we have some 'real' code. So let us start out with a small HTML webpage. It loads a JavaScript file called worker.js, declares a button and contains a small bit of inline scripting. When it's loaded in a browser, click the button to show a textbox.
04. Add some code
Worker.js starts out with a string variable. They are a classic attack target – if a ROM is to be decoded, the assembler usually starts out by looking for tables containing string sequences. Furthermore, encryption is performed using a set of variables with very 'speaking' names.
05. Implement the encryption
As this is not intended as an encryption 101, we should settle on a comparatively simple substitution cipher. ROT13 is not difficult, but it can be programmed quite verbosely. Dsoares' implementation comes with a set of 'speaking' variables and provides lots of food for our obfuscator.
06. First obfuscation
Performing an obfuscation run of the code is simple. Invoke javascript-obfuscator, and pass in a dot to tell the program to work on all files found in the current working directory. This shows the result on the author's IBM workstation:
07. Redirect output
Firing off the files directly into the container folder is inefficient, as names must be changed before they can be used. A better way involves the use of the output parameter. If javascript-obfuscator finds it, the program generates a subfolder in the current working directory and dumps the results of its labours there.
08. Analyse the results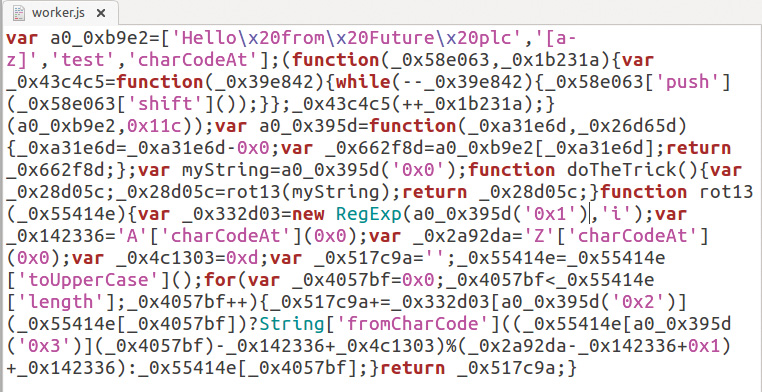 Dive into the 'obfusca' folder and open the new version of worker.js to feast your eyes on the abomination that is shown accompanying this step. The code's formatting was mangled badly. Method names, however, remained the same, as they are needed for external invocations. Furthermore, strings now sit in an array where an attacker can harvest them conveniently.
09. Prevent string harvesting
Javascript-obfuscator comes with a selection of string-mangling algorithms, which can be configured using --string-array-encoding. Keep in mind that the output directory must be emptied out before each invocation, because forgetting to do so leads to 'recursive' obfuscation of the output files from the previous run.
10. Look at the results again
At this point, our obfuscator's output looks different – the array at the top of the file now is much less readable. This, however, does not solve all problems. If you perform a few obfuscation cycles, you will eventually end up with mark-up similar to the one accompanying this step:
11. Understanding randomisation
Obfuscators work in a pressure field between high performance and code protection. One way to address the problem involves 'randomising' elements. The runtime-expensive obfuscations are not added to all nodes, but only to a subset. Detecting if nodes are affected or not is usually done via a random number generator, whose sensitivity can be tuned.
12. Go after strings
The above-mentioned random number generator emits numbers ranging from zero to one. If the number is larger than the threshold, the modification will not take place. Setting stringArrayThreshold to a value of one means that all numbers are smaller than the threshold, ensuring that each and every string gets mangled.
13. Inject random code
Analysis tools such as JSNice profit from having a small code base. Given that javascript-obfuscator breaks the code into an AST anyway, nothing speaks against inserting 'garbage code' on the fly. As this feature adds significant bloat, developers must activate it manually via the two parameters shown next to this:
14. Enjoy the chaos
Running the obfuscator with both --dead-code-injection true and --dead-code-injection-threshold 1 set leads to a filesize of about 2.5KB. Attempting to nicify the code leads to an almost indecypherable wall of mostly tautological JavaScript.
15. Aggressively modify program flow
Breaking code into an AST allows for deep transformations. Setting the controlFlowFlattening attribute to true tells the program that it can de-inline function calls. This leads to a significant expansion of the generated code – keep in mind that the results can take a 150 per cent performance hit.
16. Annoy the debugger
Artefacts from debugging are the world's greatest gift to hackers. A few calls to console.log() and its friends can give an attacker valuable information on what happens inside the program – a good example would be the snippet shown:
17. Evaluate technical problems
We can attempt to re-obfuscate the program with the command below. It disables the string caching feature and should disable console logging via redirection.
18. Play cat and mouse games
Obfuscator and browser vendors fight a long and bitter battle about the debugger function. Due to this, 'aggressive' measures, such as console redirection of the program flow interruptors shown accompanying this step, usually don't work for long.
19. Quick online obfuscation
Installing the entire Node.js package for obfuscating one or two files is pointless. Visit obfuscator.io to access an online version of the program that lives in your browser. Check and comboboxes below the main input let you modify program behaviour as outlined in the steps above.
20. Learn more

The developer team maintains relatively detailed documentation explaining the way the various command line parameters interact with one another. Simply visit head here if the 'short help' output shown above does not help you reach your goal.
21. An obfuscator's mortal enemy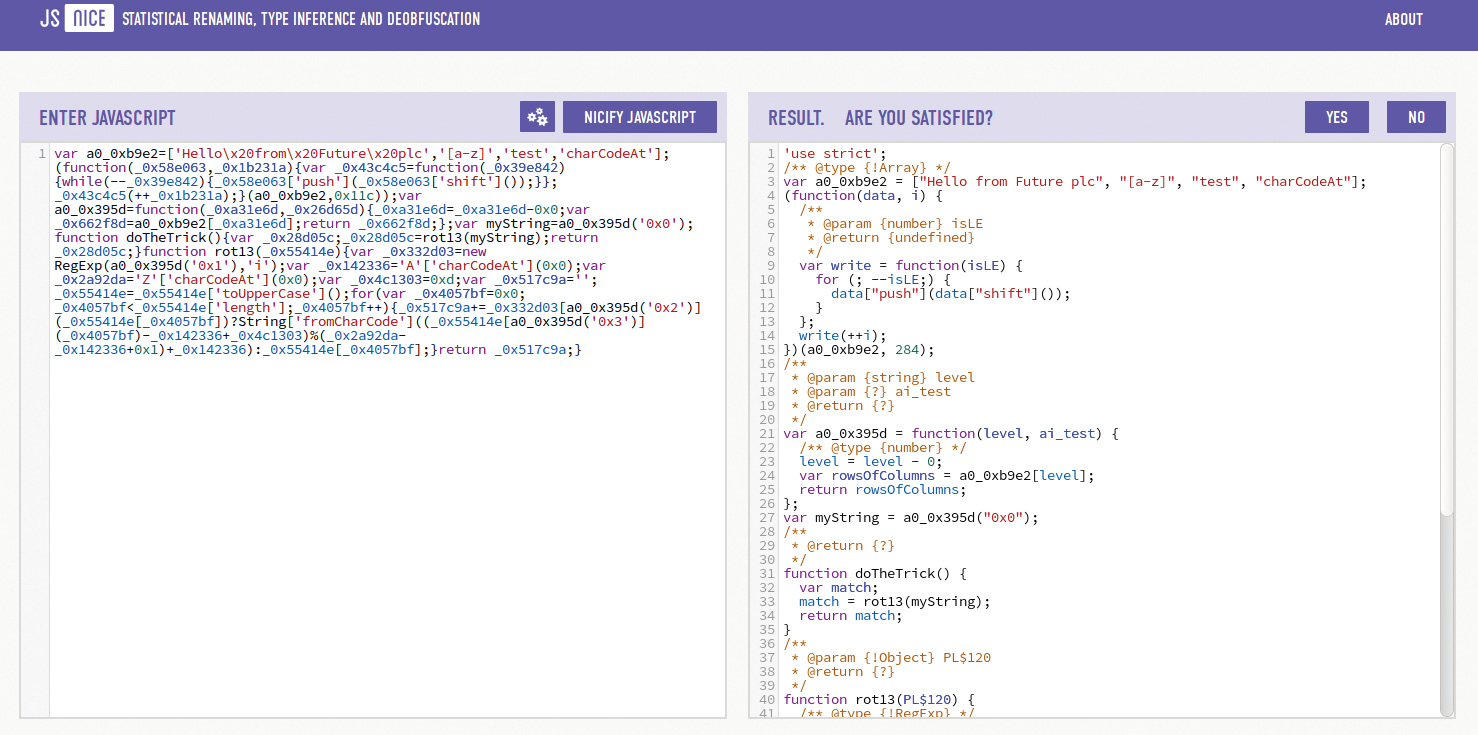 The ETH Zurich provides a de-obfuscation service hosted at jsnice.org. It uses neural networks and a knowledge database made up of existing code to determine variable names. While sprucing up the formatting usually works pretty well, some of the names – such as pixelSizeTargetMax in the encryption routine accompanying this step – can be rather amusing.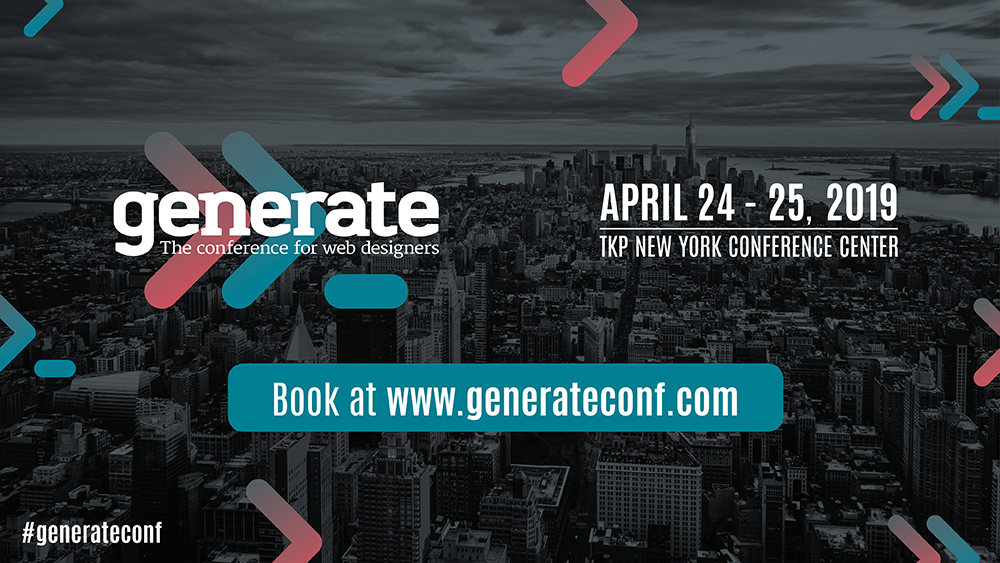 This article was originally published in issue 283 of creative web design magazine Web Designer. Buy issue 283 here or subscribe to Web Designer here.
Related articles:
10 illustration books every artist should read
Must-reads books for illustrators at any level.
If you're looking for the best illustration books, you're in the right place. Whether you're a beginner or more established artist, we've rounded up 10 must-read books for illustrators in this essential list. 
You'll find titles that give an overview of the history of illustration; instructional books to help you master the fundamentals of the craft; and books that'll help when you're struggling for inspiration. Whether you're a hobbyist, art student, freelancer or a studio professional, every book here is essential reading and do so much more than just explore how to draw.
Read on for our 10 must-read illustration books, or if you're after something more general, try these drawing books.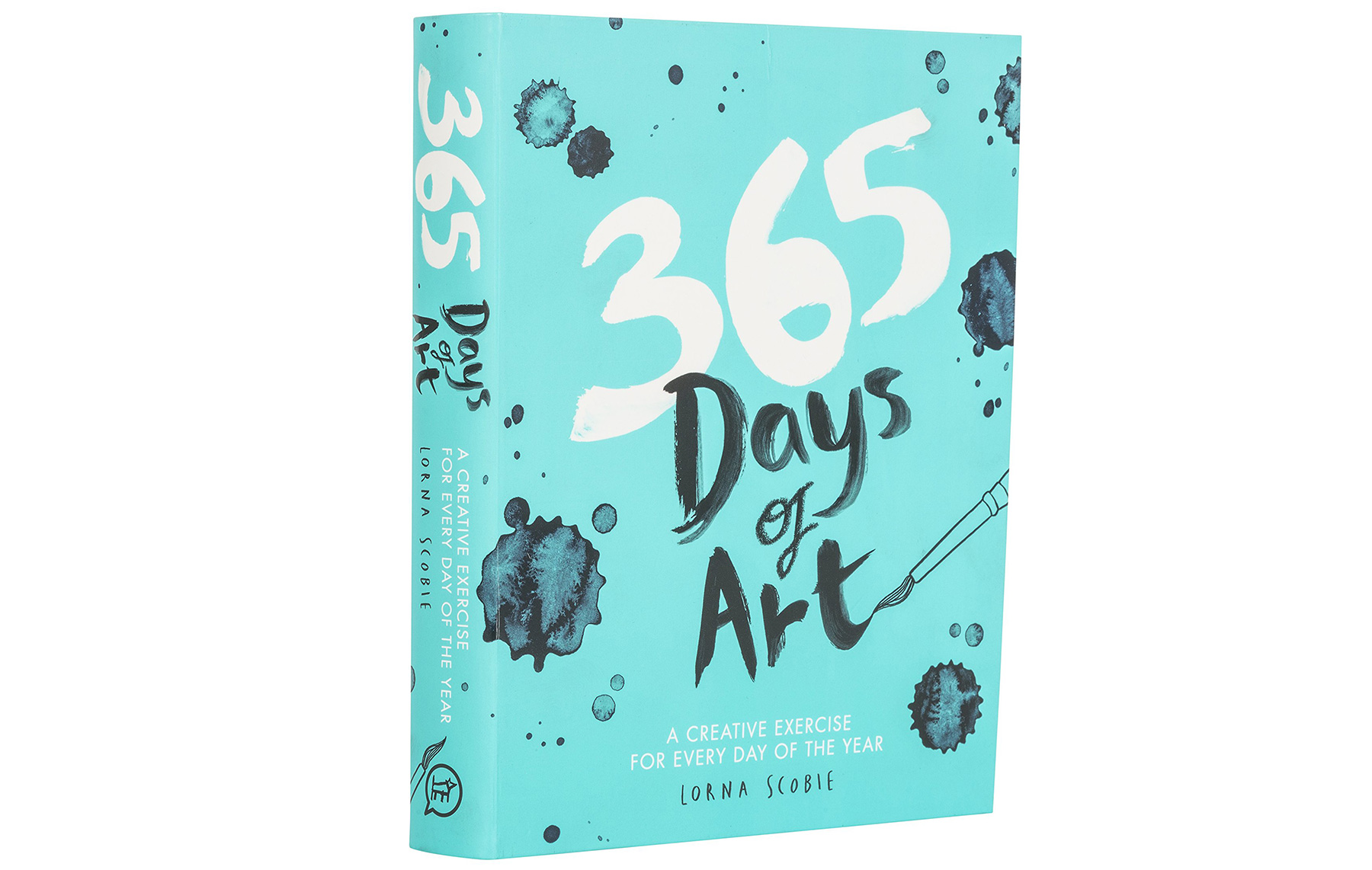 365 Days of Art: A Creative Exercise for Every Day of the Year is an illustration book by Lorna Scobie. It collects together a whole bunch of different artistic mini-challenges with the aim of pushing the user to think outside of the box and nurture their artistic skills and thinking. Tasks range from simple things such as creating a pattern on a grid to trickier challenges like exploring calligraphy.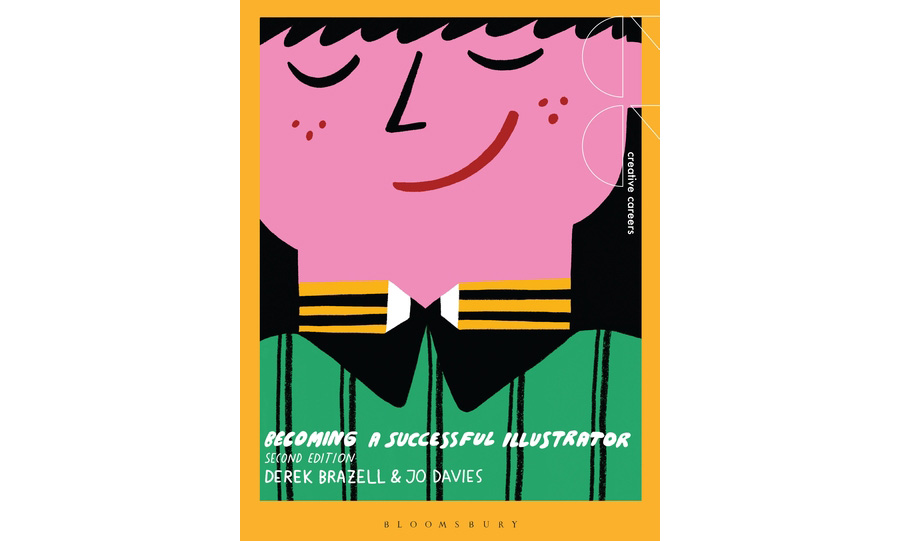 Becoming a Successful Illustrator is invaluable for anyone thinking of embarking on a career in illustration (or looking for a boost in their existing career) – and this is the second edition, so it's bang up to date. There's plenty of advice from practicing illustrators (and those that commission them), practical tips on finding work, how to market yourself and run your illustration business, plus lots of inspiring artwork.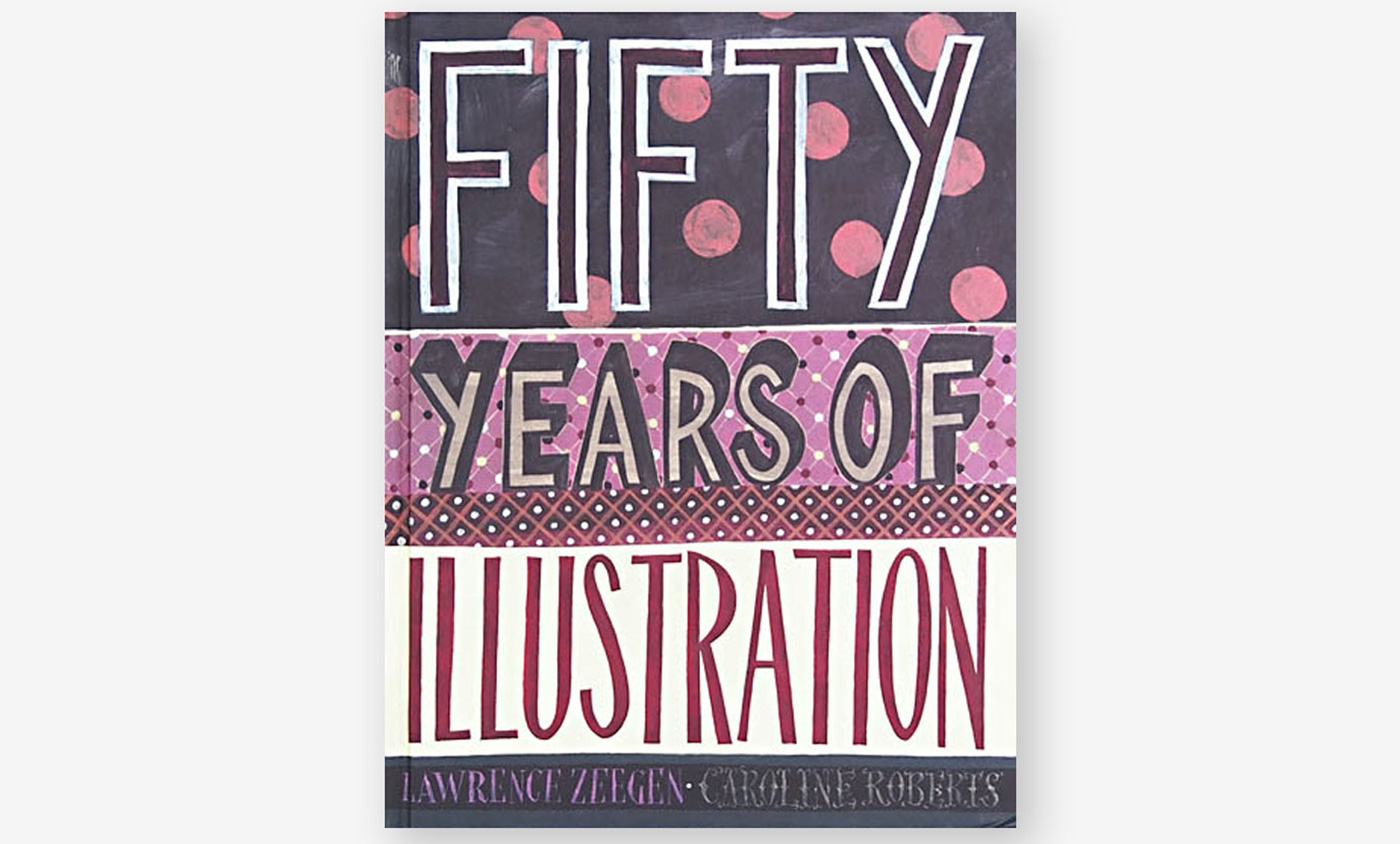 Let's start at the beginning. In Fifty Years of Illustration, Lawrence Zeegen and Caroline Roberts plot the evolution of illustration – "the rampant idealism of the 1960s, the bleak realism of the 1970s, the over-blown consumerism of the 1980s, the digital explosion of the 1990s" – and how the craft has changed over of the years. Zeegen looks at the socioeconomic factors that effect illustration and vice versa. He also uses essays and artist profiles to investigate contemporary illustration's impact on popular culture. This is an illustration book to keep on your bookshelf, and go back to again and again.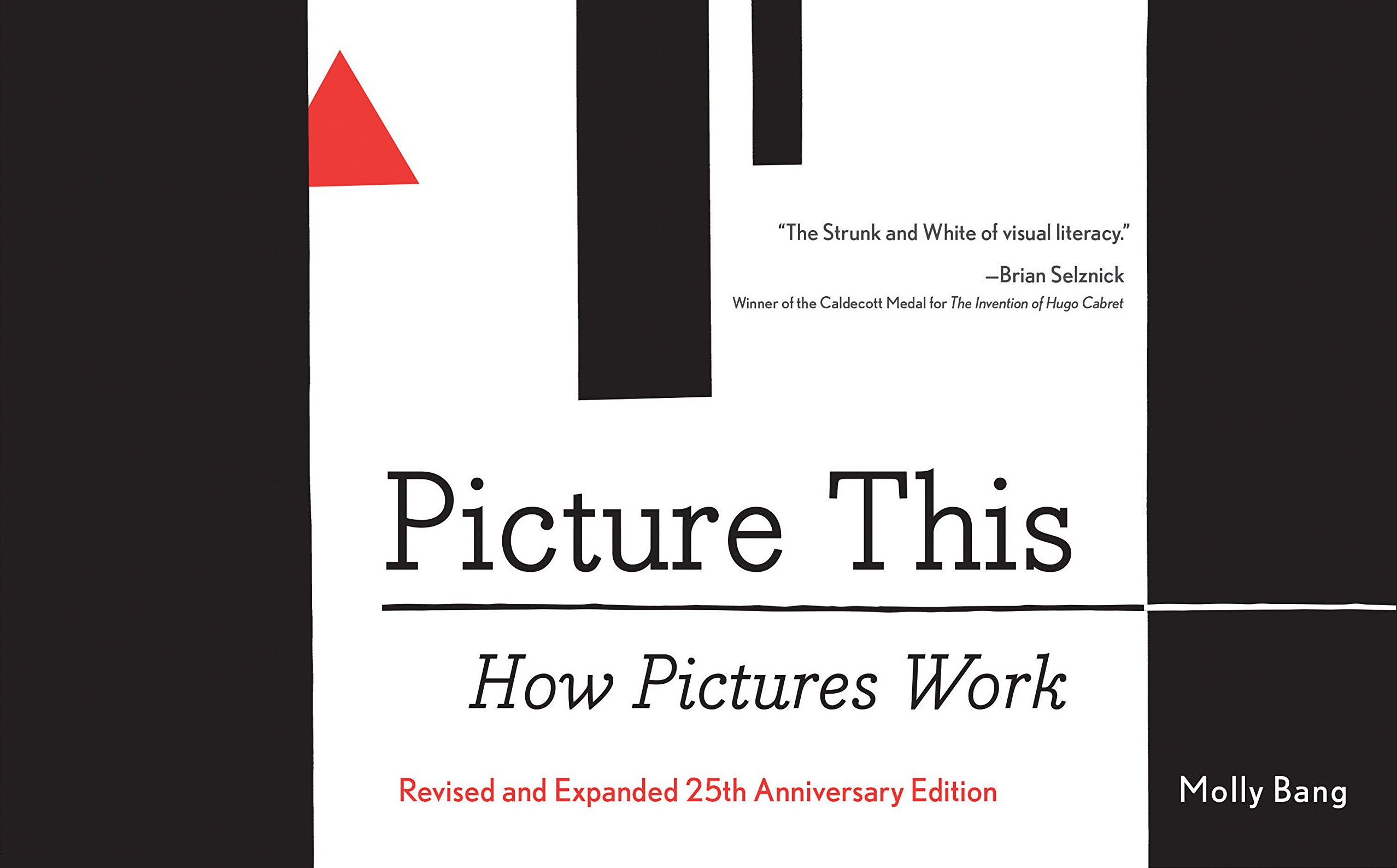 First published in 1991, Molly Bang's short, beautiful, slightly strange book is one of the best ever written on composition for illustrators. Picture This: How Pictures Work explores the mechanics; the nuts and bolt of picture design. But she also asks abstract questions too: Why are diagonals dramatic? Why are curves calming? Why does red feel hot and blue feel cold? And at just 96 pages, you could easily read this in a oner.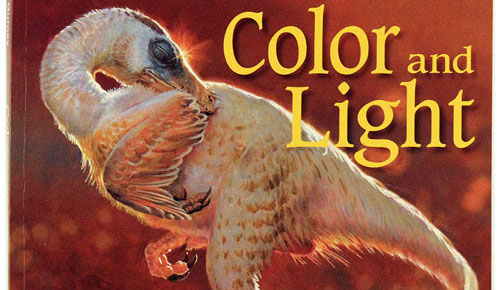 We had to include the legendary artist James Gurney in our list of essential books for illustrators. We could easily have picked his first book, Imaginative Realism, in which he tells you how to paint what doesn't exist. But his second book, Color and Light: A Guide for the Realist Painter, is arguably the best, most exhaustive book ever written on colour and light. 
In it, Gurney looks at artists who were experts at using of colour and light, how light reveals form, the properties of colour and pigments, and a variety of atmospheric effects. But he does it without using jargon or overly scientific terms. This book shows Gurney is not only a master artist, but a master teacher too.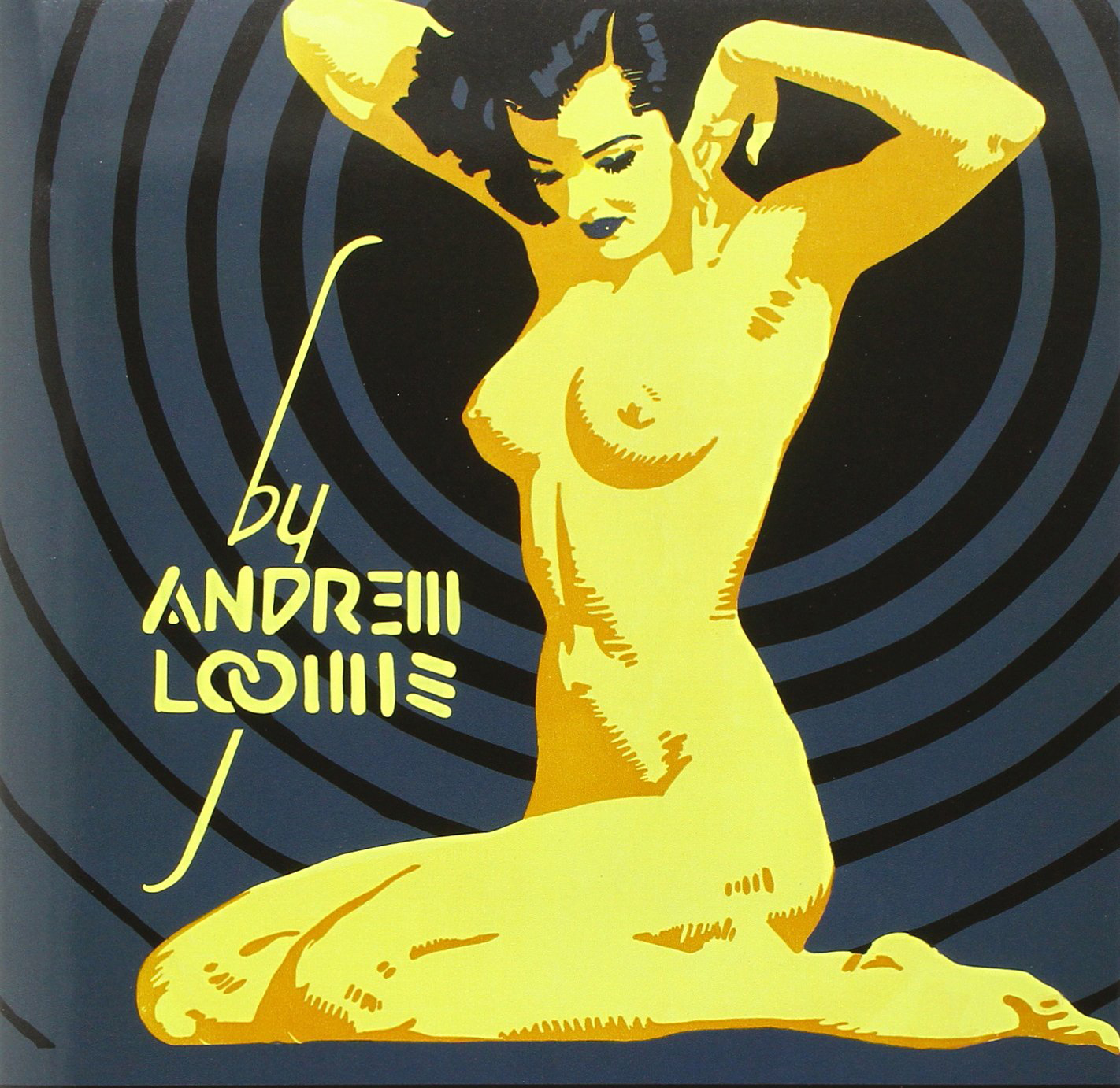 Andrew Loomis is one of those artists who transcends art. If you don't know the name, you will know the work – he is the master of figure drawing. In Figure Drawing for all it's Worth, Loomis encourages you not to imitate his very distinct style, but instead to understand the principles that prop it up. If you're starting out, this is as good a place as any to master on of the fundamental building blocks of illustration, but there's more than enough here for old pros to learn a thing a two.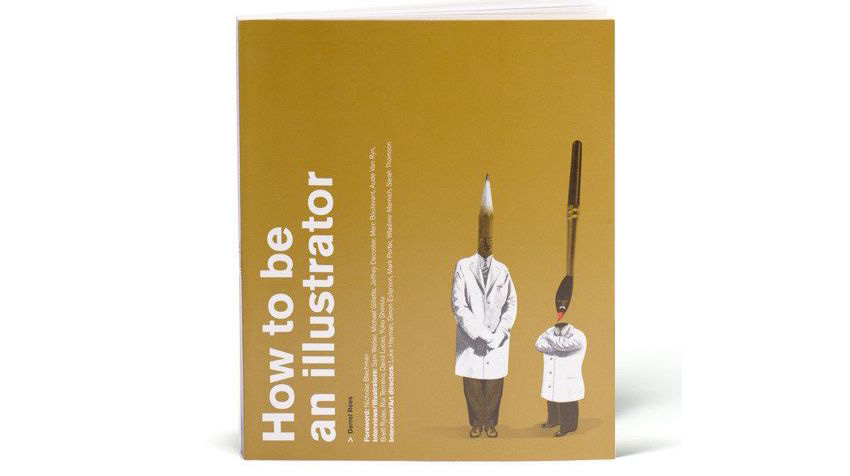 The realities of being a working artist mean that as well as being able to draw, you need to know how the industry works. A good one for beginners, How to be an Illustrator covers the basics of the business of being a professional illustrator, including putting together a portfolio, approaching clients, preparing for contract meetings, managing your time and money. It also includes valuable interviews with nine industry professionals. Rees has worked with big clients in the UK and the US, so he knows what he's talking about. His book looks smart too.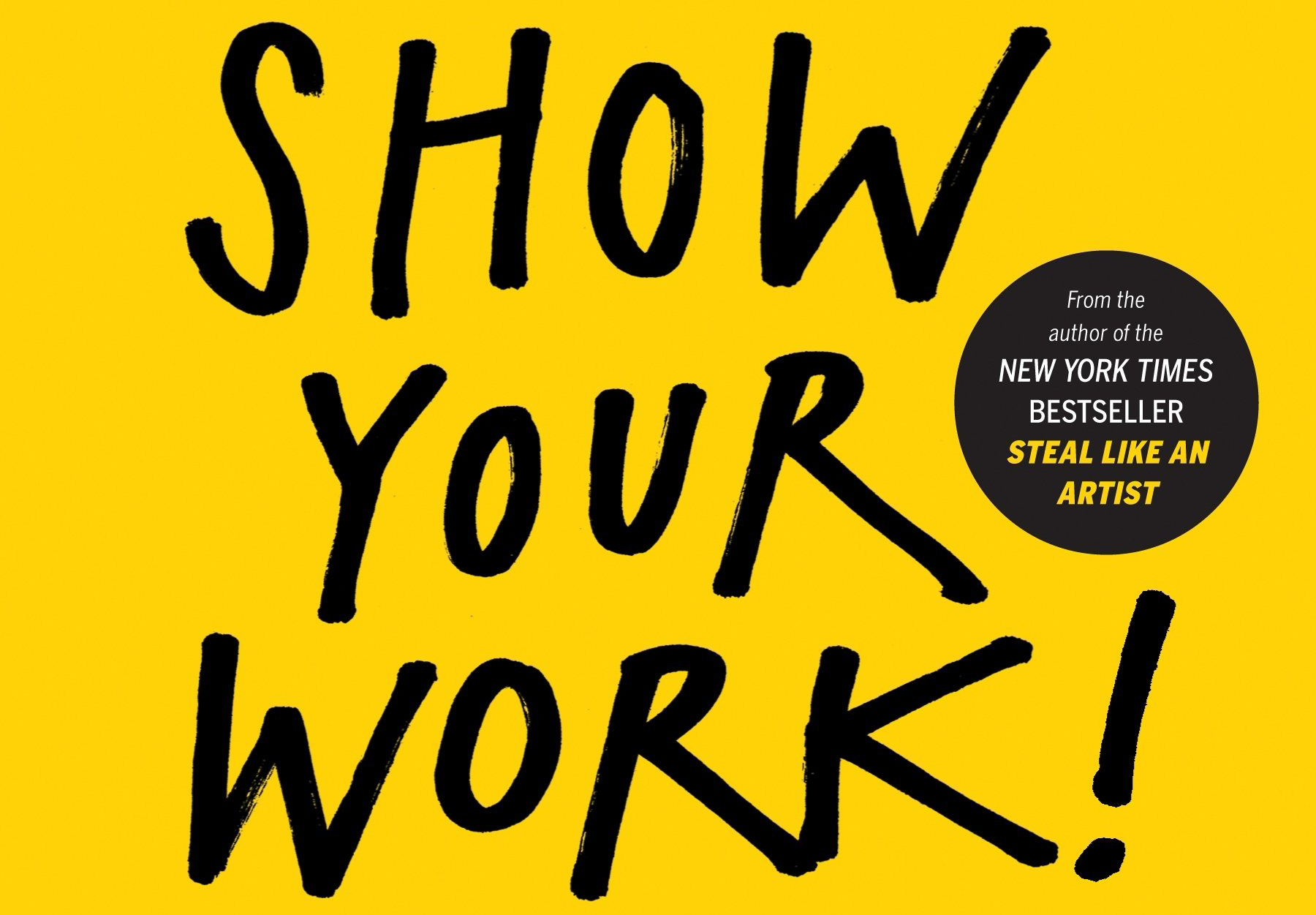 Austin Kleon's Steal Like An Artist is a modern classic for anyone who wants to do anything creative. But once you've started making things, what next? You have to show what you've made. And this is often the most terrifying, frustrating part. In Show Your Work: 10 Ways to Share your Creativity and get Discovered, Kleon – 'a writer who draws', in his own words – explains the difference between networking and using the network, how you become 'findable'. Chapter titles include You Don't Have to Be a Genius, Share Something Small Every Day, and Stick Around – which pretty much describes the whole arc of the book. 'It's not self-promotion,' Kleon says. 'It's self-discovery.'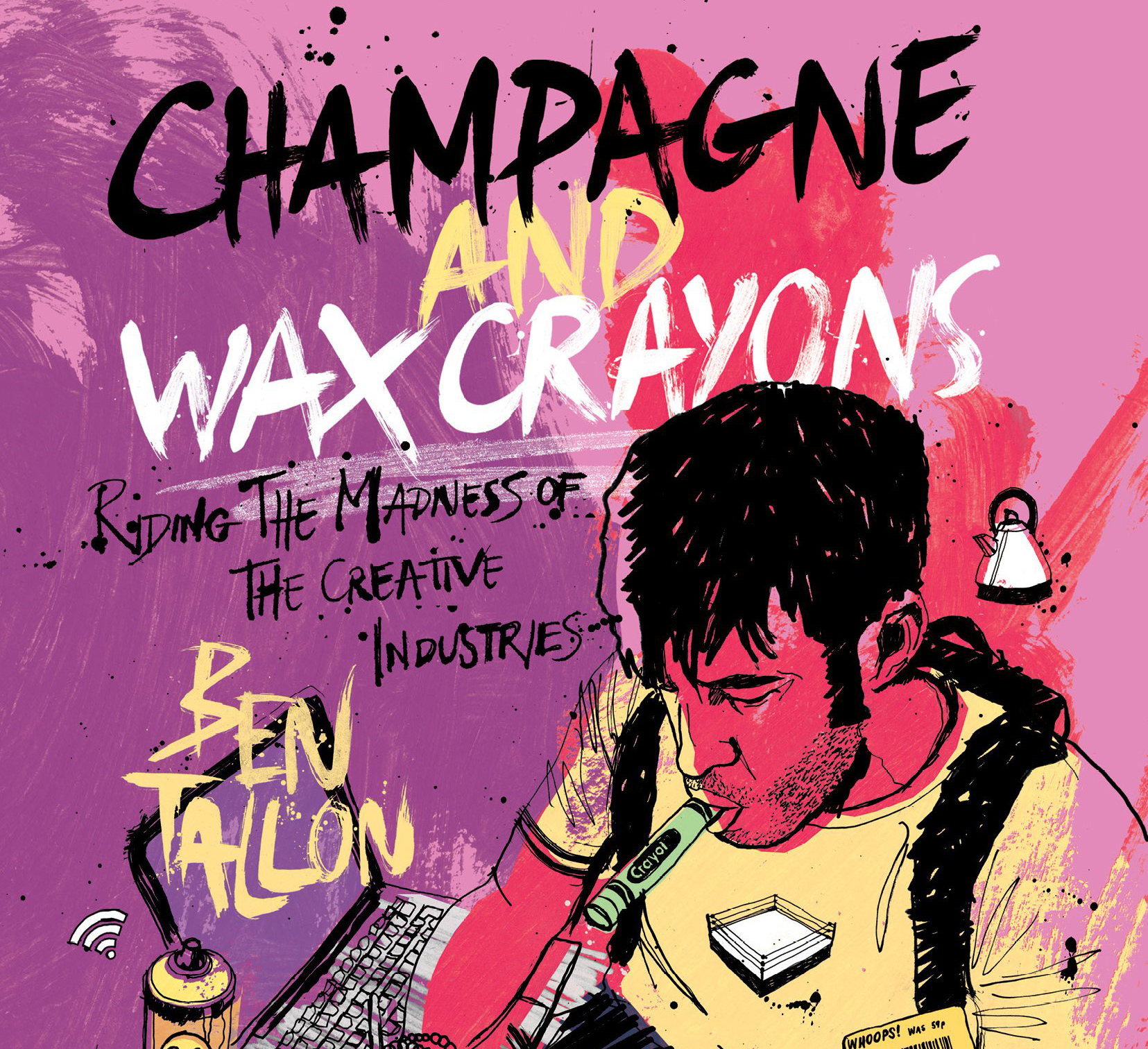 'I failed my GSCE art,' writes Ben Tallon early his brilliantly titled book Champagne and Wax Crayons: Riding the Madness of the Creative Industry. The memoir proves he's a bit like Hunter S. Thomson and Ralph Steadman rolled into one. He tells you how he made it as freelance illustrator, from that failed exam, through art college, the early days of freelancing, all the way up to the top clients he works for today. He writes in clear, funny prose, and it's all illustrated with his trademark scratchy drawings. A useful book for anyone setting out on a freelance career of any kind.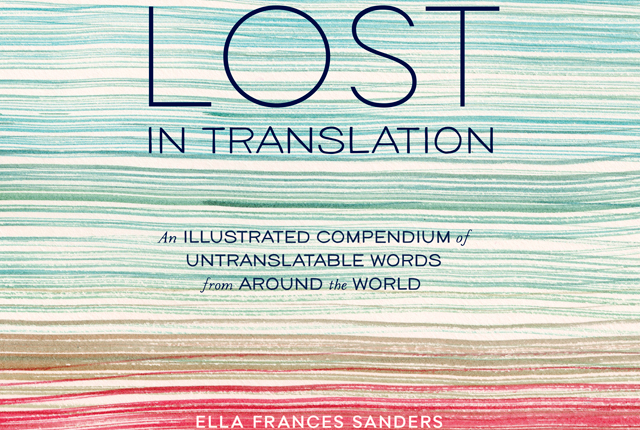 After all those books about business and self-promotion, here's a title that helps you remember why you love to draw in the first place. Lost in Translation: An Illustrated Compendium of Untranslatable Words from Around the World has tips on illustration. But it also features 50 drawings about words in various languages that have no direct translation into English. Author Ella Frances Sanders explains that the Japanese language have a word for the way sunlight filters through the leaves of trees, and in Finnish there's word for the distance a reindeer can travel before needing to rest. Those written definitions are cumbersome. Her illustrated definitions aren't.
Read more:
How to draw: the best drawing tutorials
Learn how to draw animals, people, and much more.
If you want to learn how to draw but have no idea where to start, you've come to the right place. Whether it's human, animals, flowers or even water, we've got you covered with this extensive collection of drawing tutorials.
They cater for all skill levels, from beginner right through to pro techniques and tips on how to draw various popular subjects. There's video tutorials as well as in-depth step-by-step guides to really help you get to grips with drawing, so be sure to bookmark this post and come back whenever you get stuck or want to sharpen your skills in another area.
Some of the drawing tutorials here use digital tools, while others focus on traditional methods – but there's plenty of core skills to learn from both. So no matter what you want to learn how to draw, you'll find something helpful here. 
How to draw animals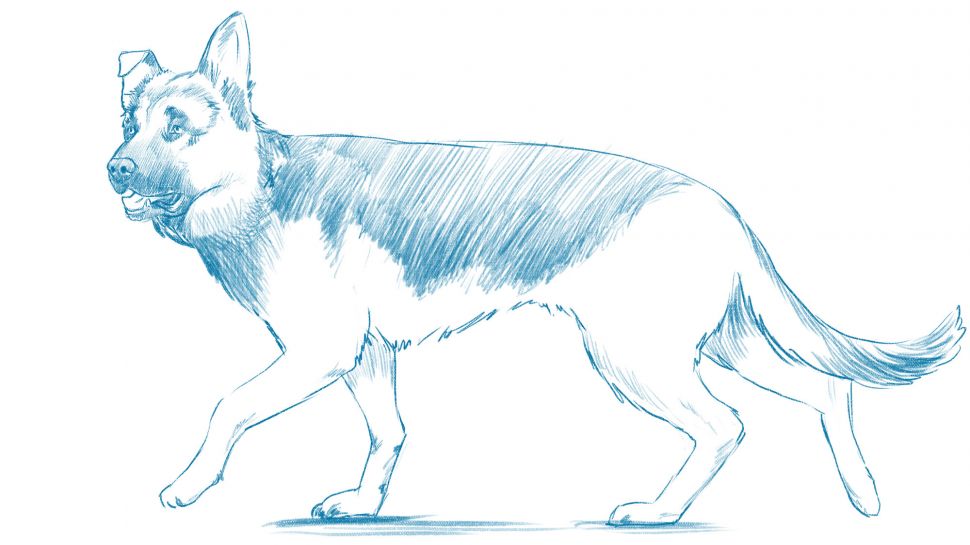 Not all dogs are alike, but there are some key rules to follow to ensure your dog drawing is realistic and anatomically correct. Kate Oleska offers a simple step-by-step guide to how to draw a dog.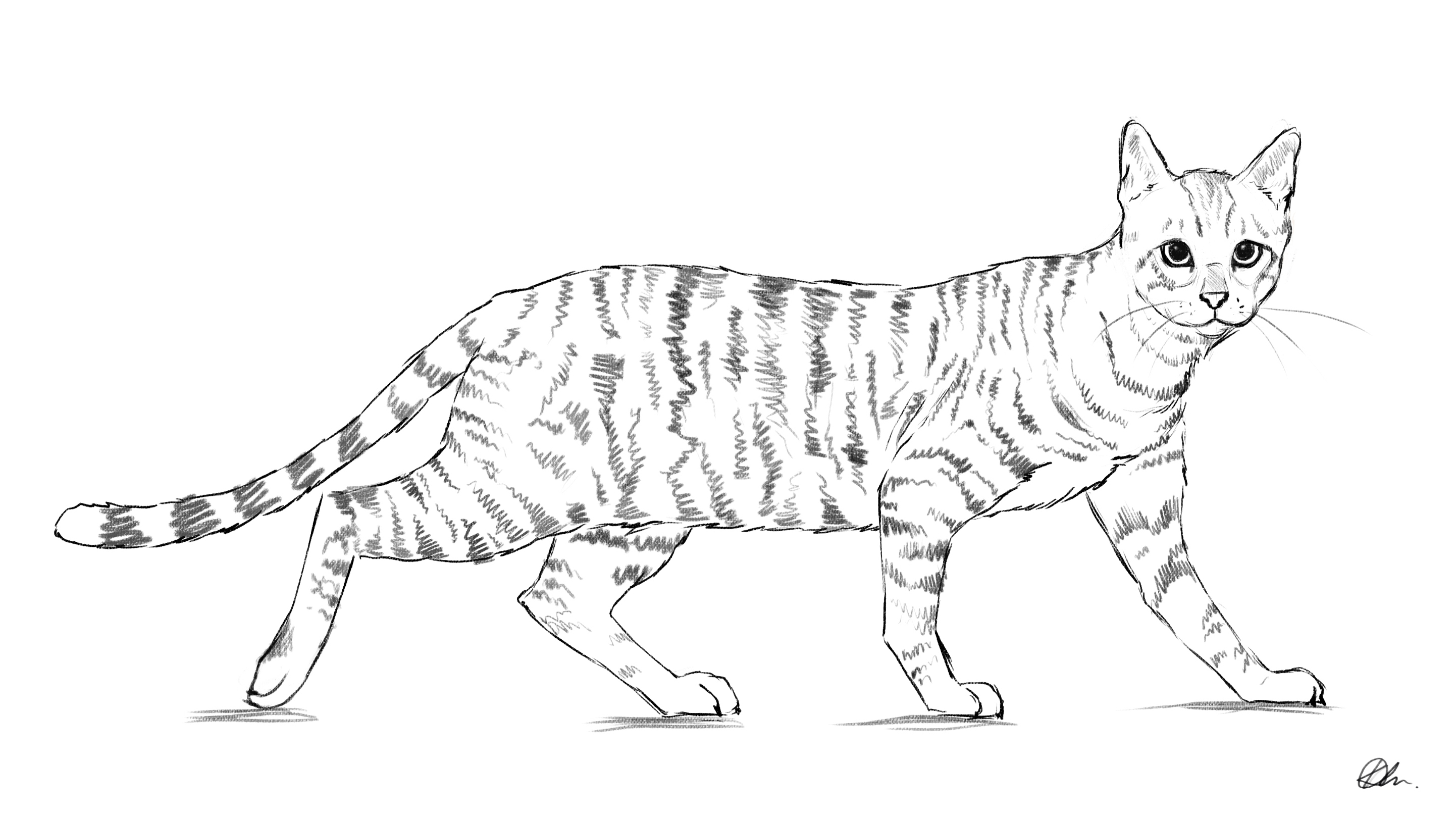 The key to capturing a realistic cat is understanding that beneath all that fluffy fur is a solid structure, says Kate Oleska. Follow this easy to follow, step-by-step guide for more helpful advice.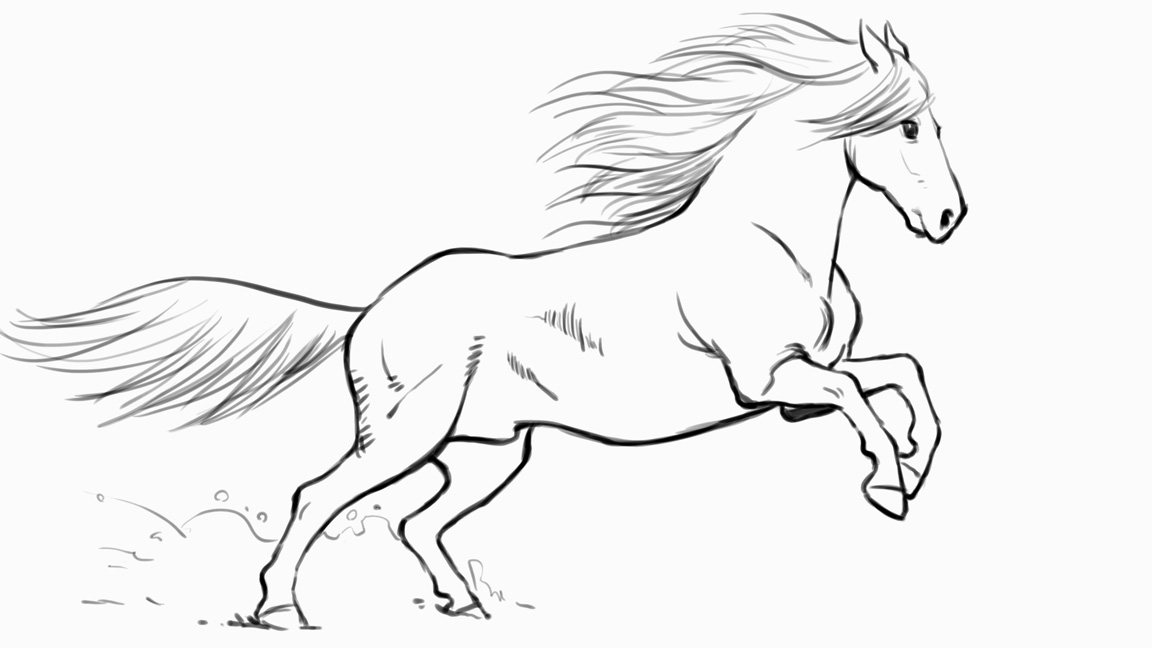 Horses are notoriously difficult to capture. There's no mass of fur to hide behind, plus, get it wrong and your steed quickly looks laughable. Find out how to draw a horse that looks realistic in this tutorial, which comes with a helpful video.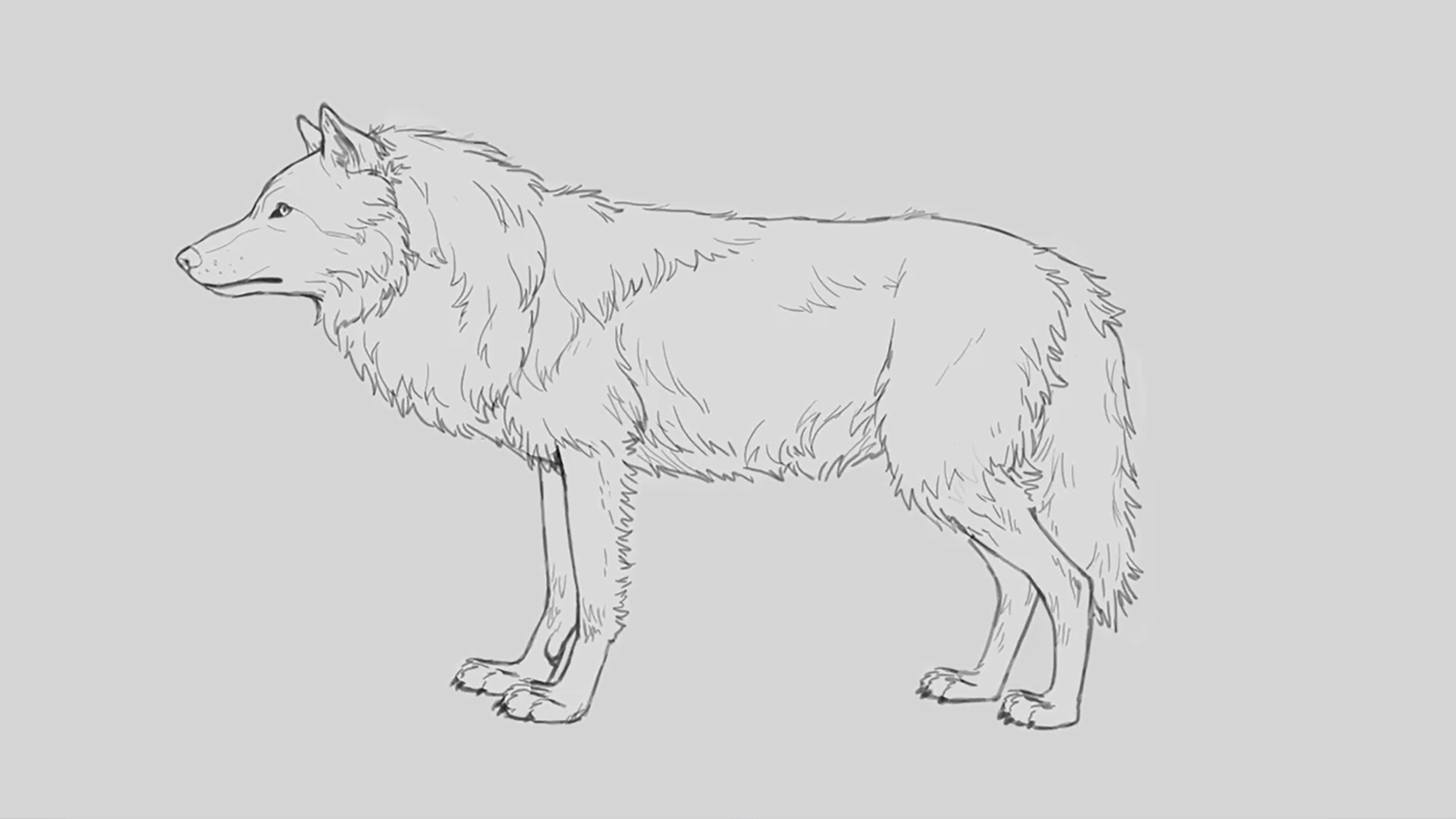 Next up, it's the king of all canines – how to draw a wolf. Believe it or not, there are many differences between dogs and wolves, so don't just assume because you can draw one, you can also draw the other. 
In this video tutorial, discover how these canine breeds differ, before walking through the process of drawing a side view of a standing wolf. As a bonus, there are also instructions on how to add a winter coat for those chillier months.
This how to draw a bird tutorial is a step-by-step guide to drawing a side view of a bird, using an American Robin as an example. The lesson begins by explaining the six major body parts to watch for when drawing a bird, before carving out its mass and structure. Finally the guide will cover the fine details, such as the facial features, feet, and most importantly, the feathers. There are also tips on how to draw a bird with its wings open.
This step-by-step tutorial will guide you through how to draw a side view of a male African Lion, starting with the skeletal structure, then sketching in form, and finally adding details to create an accurate representation of a lion. The tutorial will also touch on the best way to depict a lion roaring.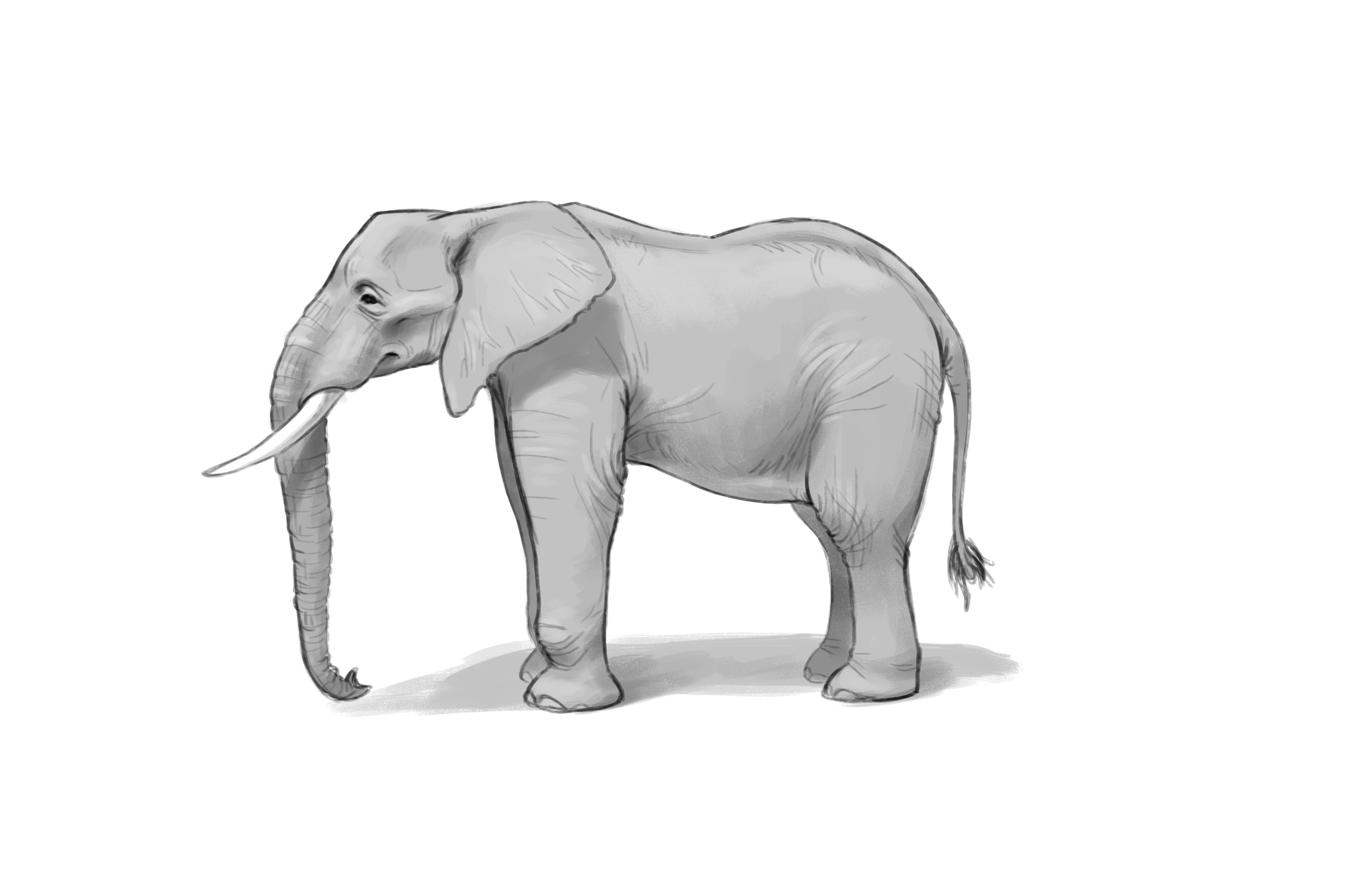 Master the art of drawing the world's largest land animal with this in-depth how to draw an elephant video tutorial. Start with blocking in shapes and covering basic anatomy, to carving out the elephant's mass and form of the body before diving into the details of this beautiful animal's skin.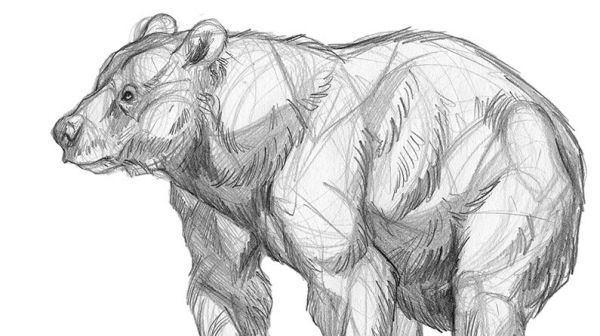 Want to learn how to draw a bear that doesn't look like a teddy? This drawing tutorial offers pro tips for getting the anatomy right, so that you can create a believable bear.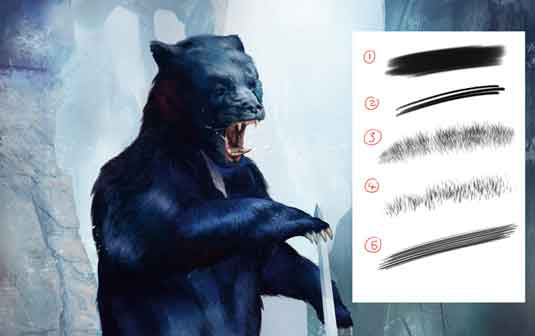 Fur can be difficult to paint effectively. In this set of pro tips, concept artist Mikaël Léger guides you through how to depict thick black fur on a large beast using Photoshop.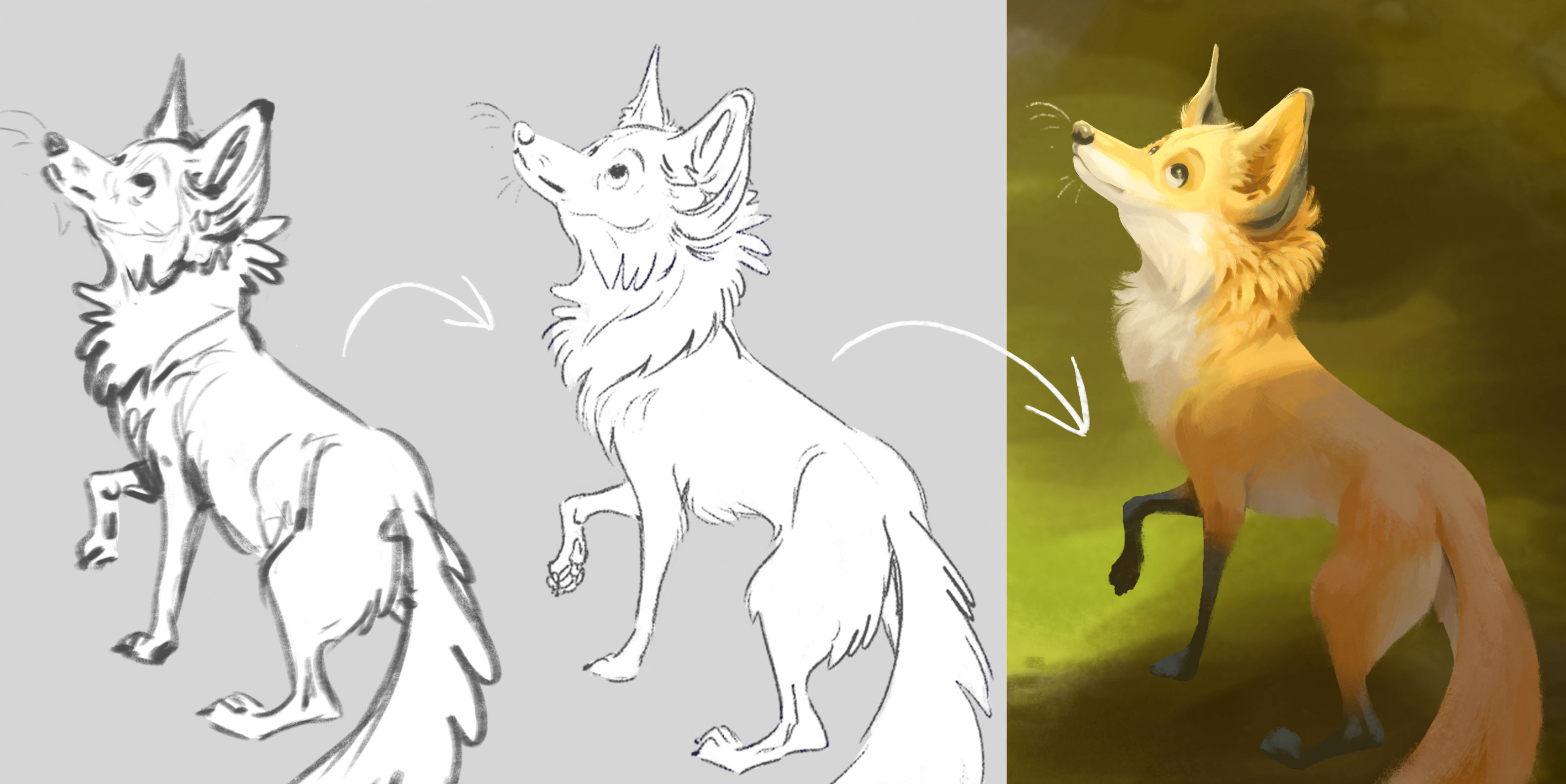 Once you've learned how to draw animals, you need to know how to make them work effectively within your paintings. This series of pro tips gives you great insight into drawing cartoon animals with personality, and how to use body language to tell a story with your creatures.
How to draw people
How to draw eyes
This narrated step-by-step tutorial for beginners walks through exactly how to draw an eye. It's easy to follow and will have you drawing realistic eyes in no time – no matter how good (or bad) you are at them now.
Drawing a full human figure is no easy feat. In this almost hour long video tutorial, discover how to draw a female figure, covering fundamental aspects including figure proportions, gestures, poses and fluid lines. 
How to draw faces
Another tutorial for beginners, this video explains how to draw faces from scratch. You'll learn how to draw both female faces and male faces, and you'll also find out how to demonstrate your characters by making just a few simple changes.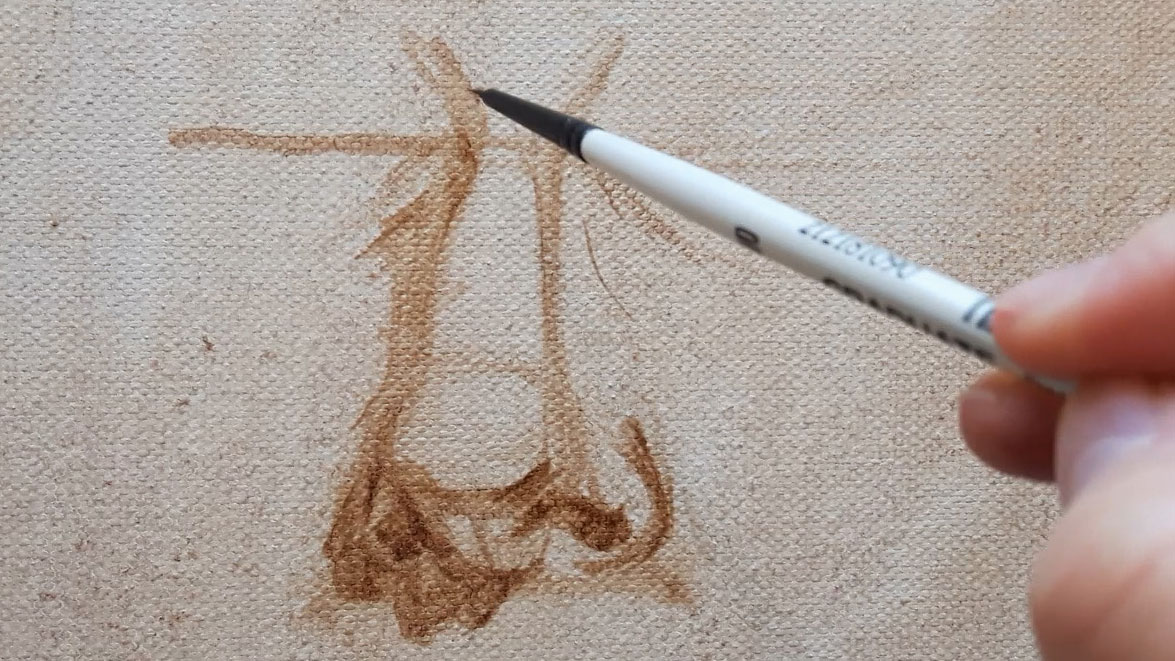 Noses are notoriously difficult to get right. In this tutorial, Kate Oleska breaks the process down into simple steps. She's using oils, but the steps are relevant to any medium.
How to draw hair
This detailed video walks through how to draw hair. It's a long video – but you don't have to watch it in one sitting, and you can fast-forward, too. If you want to find out how other artists draw hair, this is worth a watch.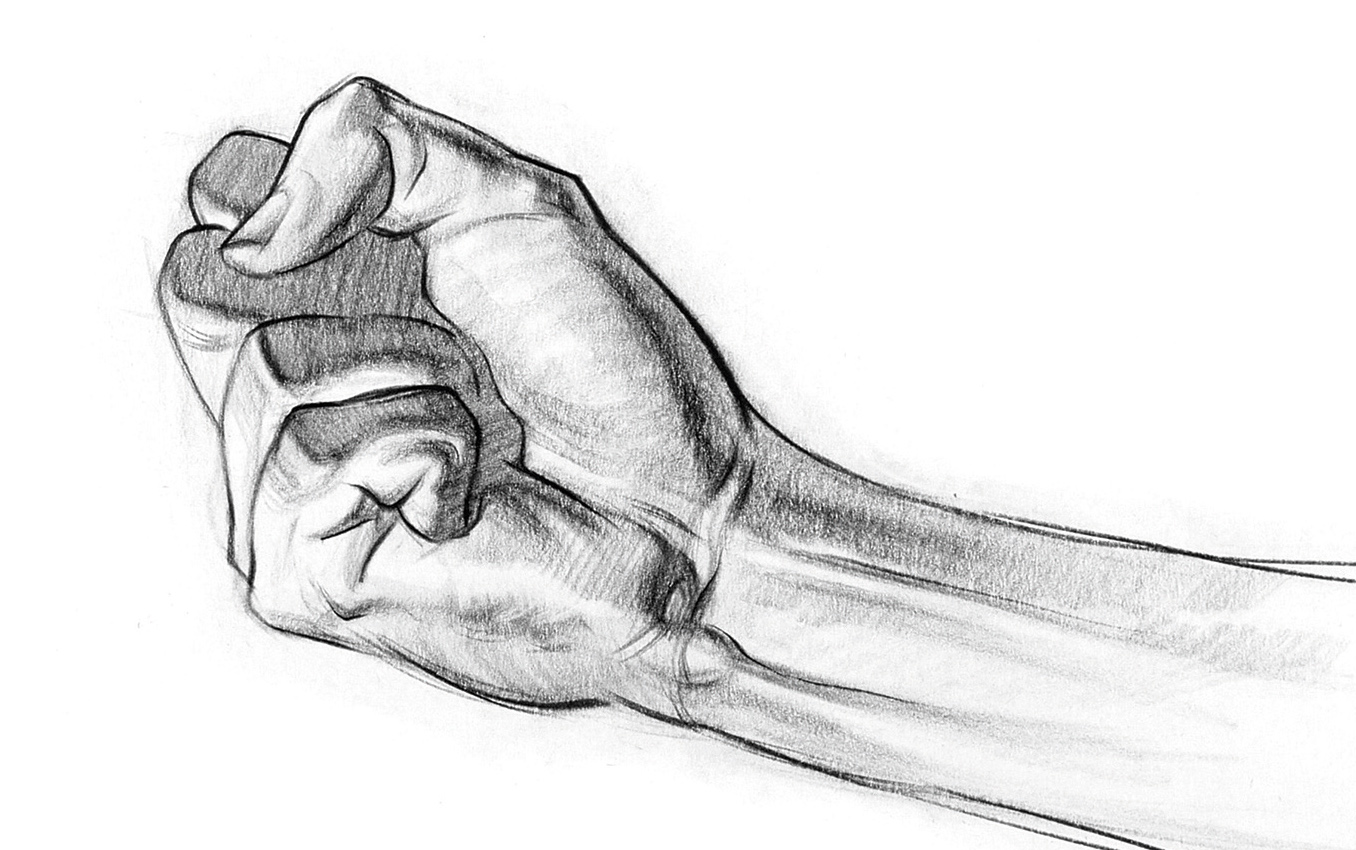 Learning to create realistic hands is a stumbling block for many an artist. This fantastic tutorial breaks the process down into easy steps, so you'll be drawing realistic hands in no time. It also features some bonus tutorials for drawing hands.
How to draw nature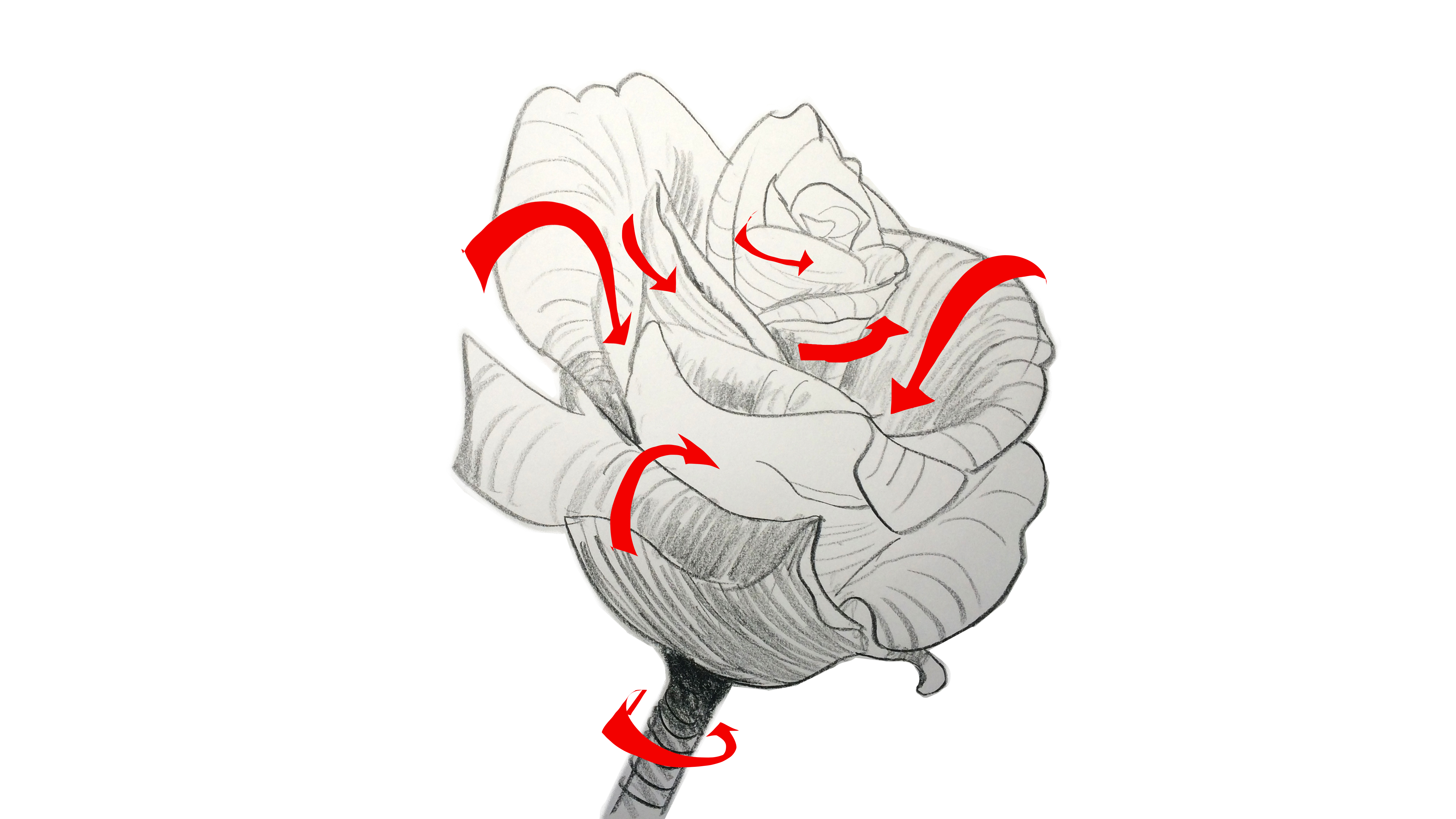 You might know how to draw flowers generally, but do you know to draw a rose? It's one of the most popular flowers around, yet many artists hit a wall when trying to figure it out – here's a step-by-step guide to nailing how to draw a rose.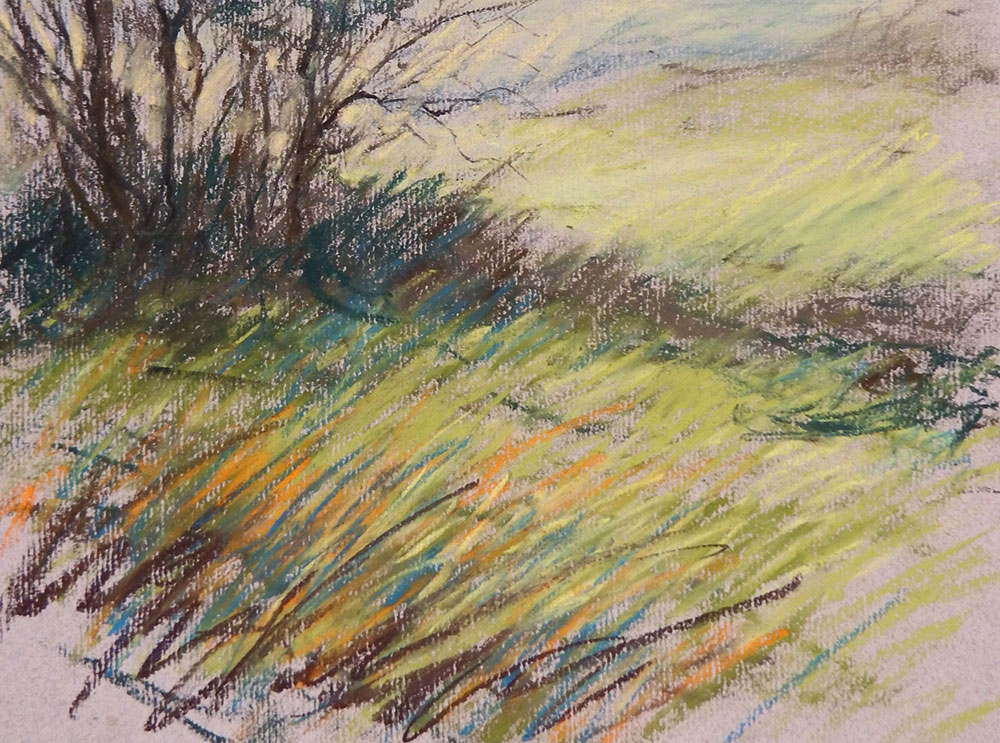 This tutorial walks though how to create an atmospheric landscape using chalk pastels, including how to create intensity and use highlights effectively.
How to draw water
If you want to learn how to draw water, this super short tutorial has some great tips. Give it a watch if you need to know how to draw realistic drops of water.
Related articles:
Burger King burns rivals with new promo (again)
This time, the fast food chain is using AR to roast competitors.
They say there's no such thing as a free lunch, but the latest promo from Burger King gets you pretty close. Instead of exchanging boring old money for a burger, peckish punters in Brazil can claim a free Whopper by firing up the Burger King app and using it to 'burn' its rival's ads.
Don't worry, nothing's being lit up for real. Instead, the 'Burn That Ad' campaign uses augmented reality to roast Burger King's competition. Users simply point their smartphones at promotional material from BK's rivals – including flyers and billboard ads – and watch as they curl up in flames.
Once the digital fire dies down, users are presented with a Burger King ad that lets them know they've got a free Whopper waiting for them at the nearest outlet. It's all part of a campaign exclusive to Brazil that publicises how customers can use BK Express to pre-order their meals on their phones to beat queues.
"Technology as a means to provide the best customer experience is one of our main investment targets in 2019," says Burger King's marketing and sales director for Brazil, Ariel Grunkraut.
"To create the BK Express experience, our exclusive payment technology via mobile phone available all around Brazil, we offer some fun interaction in augmented reality for our brand's lovers through the app. And those using the service also gets a free Whopper."
Created and developed by David SP, the 'Burn That Ad' promo is the latest in a string of edgy and out-there campaigns from Burger King. Previous adverts to have pushed the envelope include a Super Bowl spot that saw footage of Andy Warhol chowing down on a Burger King meal (read more about that here). However, this latest campaign sticks to Burger King's habit of going after its competition directly.
Late last year, Burger King sent customers to its rival McDonald's in a cheeky campaign that saw participants claim a Whopper for one cent. By heading to the golden arches, app users once again got to unlock a bargain burger. 
And not even KFC is safe from BK's shade, as Burger King has also launched the King Flame Grilling range, aka K.F.G.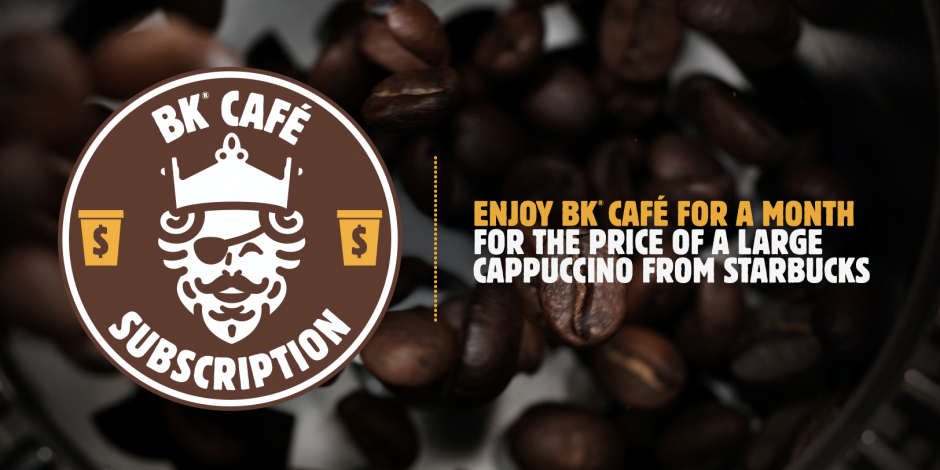 Taking swings at its direct competition doesn't seem to be enough for Burger King though, as earlier this month it even went after Starbucks. Customers in need of caffeine have been invited to use the BK app (spot the theme) to sign up to a BK Café Coffee subscription. This deal sees people pay $5 a month to get a small Arabica coffee every day at participating Burger King stores. And to promote the deal, Burger King is keen to point out exactly how these numbers break down: "Enjoy BK Café for a month for the price of a large cappuccino from Starbucks." Ouch.
While these campaigns are admittedly clever and witty, the relentlessness of jabs at its competition is making Burger King look like the eatery of edgelords. Where will its reign of terror end?
Related articles:
Make your site a SEO success with this helper
This tool will help you find your audience.
If you go through all of the hard work of building a website, you should ensure it's being found by people surfing the web. SiteGuru SEO Reports helps you elevate your site's search ranking by checking for common SEO issues and giving you actionable fixes to make it more successful. A lifetime subscription to this service typically costs $2,400, but it's currently on sale for just $29.99.
SiteGuru helps identify usability quirks and technical issues with your site. Once they've been detected, SiteGuru then helps you fix them, improving your website easily and finding more SEO opportunities, mobile friendliness, technical issues and more to make sure your site is the biggest success it can be.
All you need to do is enter your website's address and you'll receive a report in just 15 minutes. From there, SiteGuru helps you take your site to the next level, and even gives you weekly updates on your site's status and how you can continuously improve.
Snag a lifetime subscription to SiteGuru SEO Reports for $29.99 here.
Related articles: