Subscribe

to Creative Blog Mocha Pro 2019 review

Versatile new features contribute to an outstanding update.

For version 6 of Boris FX's planar tracker, roto-masking and visual effects tool, there's a new naming convention (named by the year) signalling future major releases will be annual. The first thing you'll notice about Mocha Pro 2019 is the redesigned interface and addition of four workspaces. Designed for newcomers, the default Essentials workspace presents a simplified layout that's streamlined to focus on the bread-and-butter tasks of tracking and roto. 

Existing users will be at home with the Classic workspace. There's also Roto and Big Picture workspaces, so you can pick the one that suits your 3D art workflow. Sadly there's no option to create your own custom workspaces. The interface has been tweaked, becoming darker and a lot sharper as Mocha Pro has got better at taking advantage of high-DPI resolution screens, including Retina displays. 
To expedite roto work, new spline tools have been added that you'll soon come to rely on. For quick garbage mattes, the Freehand spline tool is a useful timesaver. It lets you click-drag draw a loose shape that's converted to an X-spline on completion. To increase or decrease the amount of tangents generated, there's a Detail parameter. 
Similar to Photoshop's Magnetic Lasso tool is the new Magnetic Spline tool. It reduces the amount of clicks needed as you simply trace an outline around the edge of the area you want to roto. Should the magnetism get confused when tackling difficult areas such as blurred edges, simply click to manually add anchor points until you get back on track or you can click-drag to temporarily switch to the freehand tool. Generally speaking the resulting X-spline tangent handles will need a fine-tune. Ellipse and Rectangle roto shapes have also been added. 
Mocha's Remove Module, which is used to track and remove objects from shots, is now enabled for Open CL-based GPU acceleration to give a significant rendering speed boost compared to using only processing power.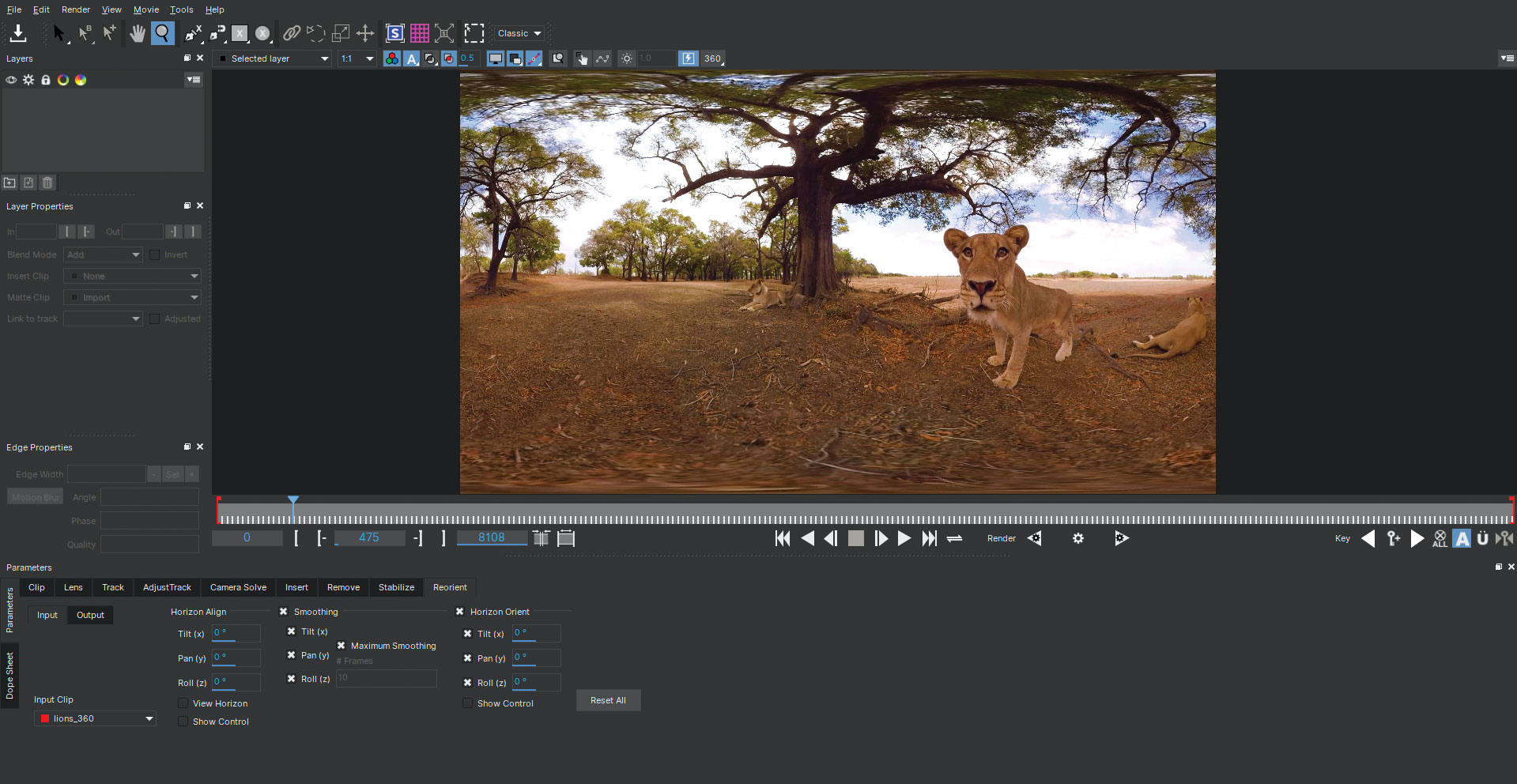 During reviewing, the speed increase is obvious and Boris FX has benchmarked rendering speeds that can be up to four to five times quicker, depending on hardware. VR artists can also take advantage of the GPU-accelerated Remove module and new roto tools as Mocha VR (Boris FX's toolkit for spherical 360/VR video post-production) has been merged into Mocha Pro as a standard feature. 
The focus on faster and more efficient working – specifically with Mocha's core tools, coupled with the addition of Mocha VR without a price increase makes this release excellent value.
This article was originally published in 3D Artist magazine. 
Read more: The best new 3D tools for 2019.
20 typography terms you might not know
This infographic reveals some lesser-known type terminology.
If you've ever tried to explain the intricacies of a design to a colleague or client, chances are you'll have found that sometimes words can fall short of the mark when it comes to specifying what you're talking about. That's where some wonderfully bizarre terminology comes in, and the field of typography boasts plenty.
The varied and obscure vocabulary surrounding typography might seem pernickety on the surface. But when you know the anatomy of your letter shapes, you'll not only have more authority when working with others, you'll also be able to diagnose problems with your type more easily.
That's the thinking behind this infographic of 20 lesser-known typography anatomy terms put together by Toptal, a marketing place for visual interaction designers. Like all the best infographics, this one makes its data immediately understandable. Clear illustrations by Micah Bowers pinpoint a collection of letter parts that every designer should know, but which can often fly under the radar. How many do you know? 

Have you memorised them all? Why not test out your knowledge by examining the anatomy of the best free fonts online?
Related articles:
The best online art classes in 2019
Learn to paint and draw with these quality art classes.
When it comes to online art classes, it really is true that you get what you pay for, and there's no time like the present (or the new year) to commit to a course. Decide to invest in high-quality tuition, delivered by leading professionals, and you'll soon find your ability as an artist improving by leaps and bounds. 
We've brought together 11 excellent art classes that we reckon are worth every penny. Number one on our list is Drawing Essentials with Glenn Vilppu, in our view the best online art class you can access right now. That's because it drills down into the fundamentals you need to master before you can develop your skills. And it does so in a way that speaks to a beginner as much as an experienced artist.
How to choose the right online art class for you
When it comes to choosing the right art class for you, there are a number of factors you need to take into account. These include what skill level you currently have: beginner, intermediate or advanced, as not all classes will be relevant to your level. It's also worth checking who's teaching the course, and what their credentials are. That said, just because they're university-level tutors may not mean their classes are any good, or vice versa if they're not; so it's always worth checking out the reviews and testimonials on their site. (If they don't have a section for these, that in itself should set off alarm bells).
More obviously, different art classes require different media. So check what materials you'll need, as this could significantly affect the overall cost of taking the course. It's also worth seeing whether videos are downloadable, whether course work is provided, and whether there's an option to get feedback on your work from the tutors. (That's unlikely to be the case if you're going for one of the cheaper classes, of course, but once you're moving into the hundreds of pounds, it's probably something something you should expect). If you can't find what you're looking for here, be sure to check out our other quality how to draw tutorials, covering a variety of subjects. 
Here are 11 of the best online art classes around...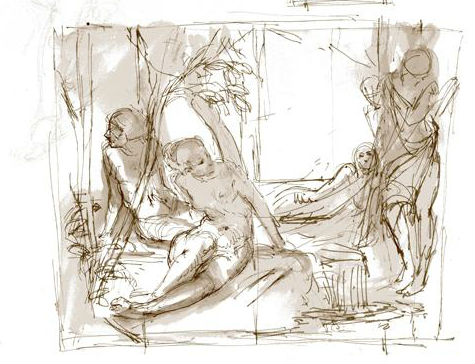 Pros: Covers fundamentals; critiques available 
Cons: Expensive; time commitment required
One of the world's most famous art teachers, Glenn Vilppu instructs professionals at animation, game and film studios worldwide, as well as universities, art schools and private art academies. And the one problem he constantly comes up against is that many students walk into the class without knowing the fundamentals, such as how to hold a pencil correctly. 
So this six-week course attempts to fill those knowledge gaps, and is aimed not just beginners but any artists, even professionals, who have never studied formally. 
At $600, it's not cheap, but bear in mind you won't just be passively watching video lectures. The aim is to replicate the experience of attending a real-life art class; so you get your work critiqued weekly, alongside group discussion and the opportunity to get answers directly from Vilppu. You'll also be able to see critiques of the other students as well, as would happen in a regular live class.
Once you're done, Vilppu also offers some world-class figure drawing classes on his site. He strongly recommends you don't jump ahead, and take this class first, however knowledgeable you think you are.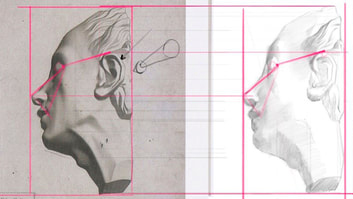 Pros: Good for beginners, critiques offered on work, proven results
Cons: Expensive, time-sensitive, not recorded
If you're a self-taught artist looking to take your figure drawing to the next level, or perhaps your education only extends to basic art classes, this intensive course hosted by smART School and run by Marc Scheff will knock your work into shape.
Covering the basic fundamentals of figure drawing, this rigorous course consisting of 14 classes sets students weekly drawing assignments. These include tasks from the Bargue Cours de Desin book as well as external sources. Scheff himself will be on hand throughout to provide feedback on your work, so you really will be learning from the best.
A quality course like this comes at a price though, with students expected to pay $975 to enrol. With a good success rate and a method approved by the likes of Van Gogh, Scheff's figure boot camp is well worth the money if you're serious about improving your life drawing skills.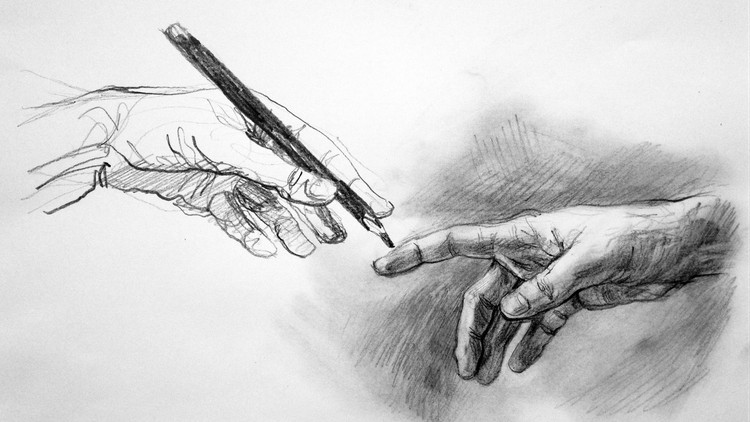 Pros: Cheap; feedback offered on work
Cons: Only for total newbies; videos not downloadable 
Right at the start of your journey, and want to know what all this art stuff is really about? This introductory-level class on Udemy is a great place to begin, and at $19.99, it's far from a huge financial commitment.
Tutor Robin Slee, a self-taught freelance digital artist and illustrator, is keen to get you started on the right track, and covers fundamentals like how to hold a pencil correctly and how to make marks. That might sound childishly basic, but these are not actually intuitive things (as we mentioned in the previous entry, even experienced artists get them wrong), so it's pretty useful to nail them at this early stage. And Slee's instruction is clear, simple, jargon-free and easy to follow.
The course consists of over three hours of video content, segmented into 25 modules, accompanied by practical exercises for you to download. There's also a dedicated Q&A section where you can post your questions, ask for feedback, or share your results from the course.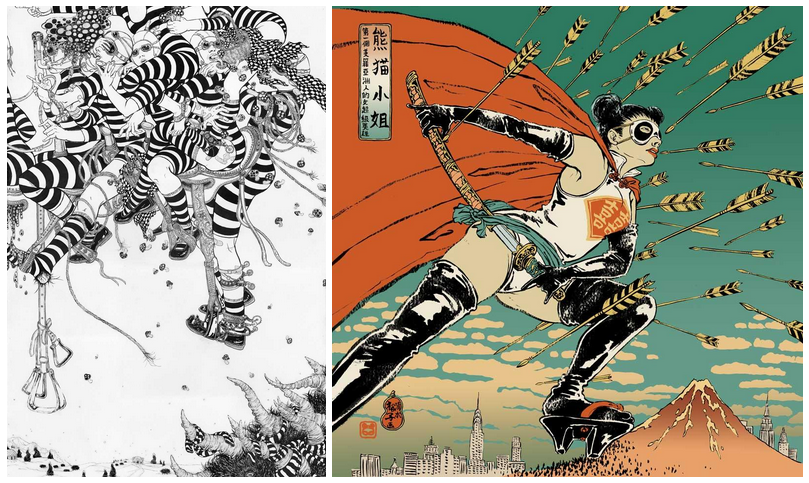 Pro: Comprehensive guide; short and to the point 
Cons: Requires Skillshare subscription; no feedback 
Yuko Shimizu is a Japanese illustrator based in New York City and a veteran instructor at the School of Visual Arts. In this online class, hosted on the Skillshare platform, she offers a detailed guide to essential inking and drawing techniques. 
Subjects covered include the differences between types of papers and inks; basic brush, nib, and ink techniques; Asian vs. watercolour brushes; and sketching and scanning essentials. In short, there's a huge amount of ground covered in this 90 minute class, made up of 15 separate lessons, and everyone from the novice to the experienced inker will benefit.
You can't actually buy the course separately; you'll need a Skillshare subscription to unlock it. But at just £7 a month you might fancy that anyway; and at time of writing there's a two-month free trial offer, with the option to cancel at any time.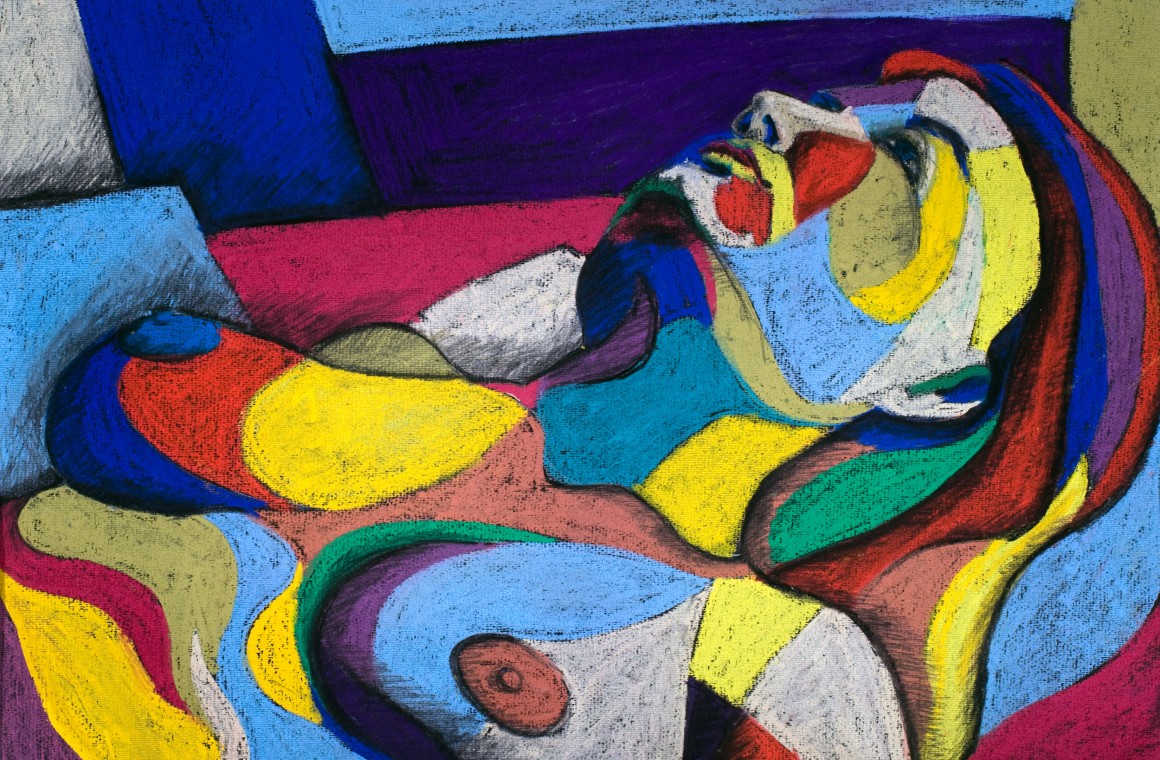 Pros: Covers fundamentals; feedback provided 
Cons: Requires time commitment; not the cheapest
Internationally renowned artist, author and tutor Peter Stanyer has taught art for over 20 years at many different levels in further and higher education. Aimed both at complete beginners and more experienced artists who enjoy recreational drawing, his online art classes will teach you the techniques you need to draw with confidence. 
All the fundamentals are covered here, including mark making, tone, colour, shape, composition, perspective and more. Requiring around 30 hours of study, this class involves a number of assignments made up of carefully structured, practical, drawing or painting projects. With personal tuition and feedback from Stanyer thrown in as well, this course offers excellent value at just £148.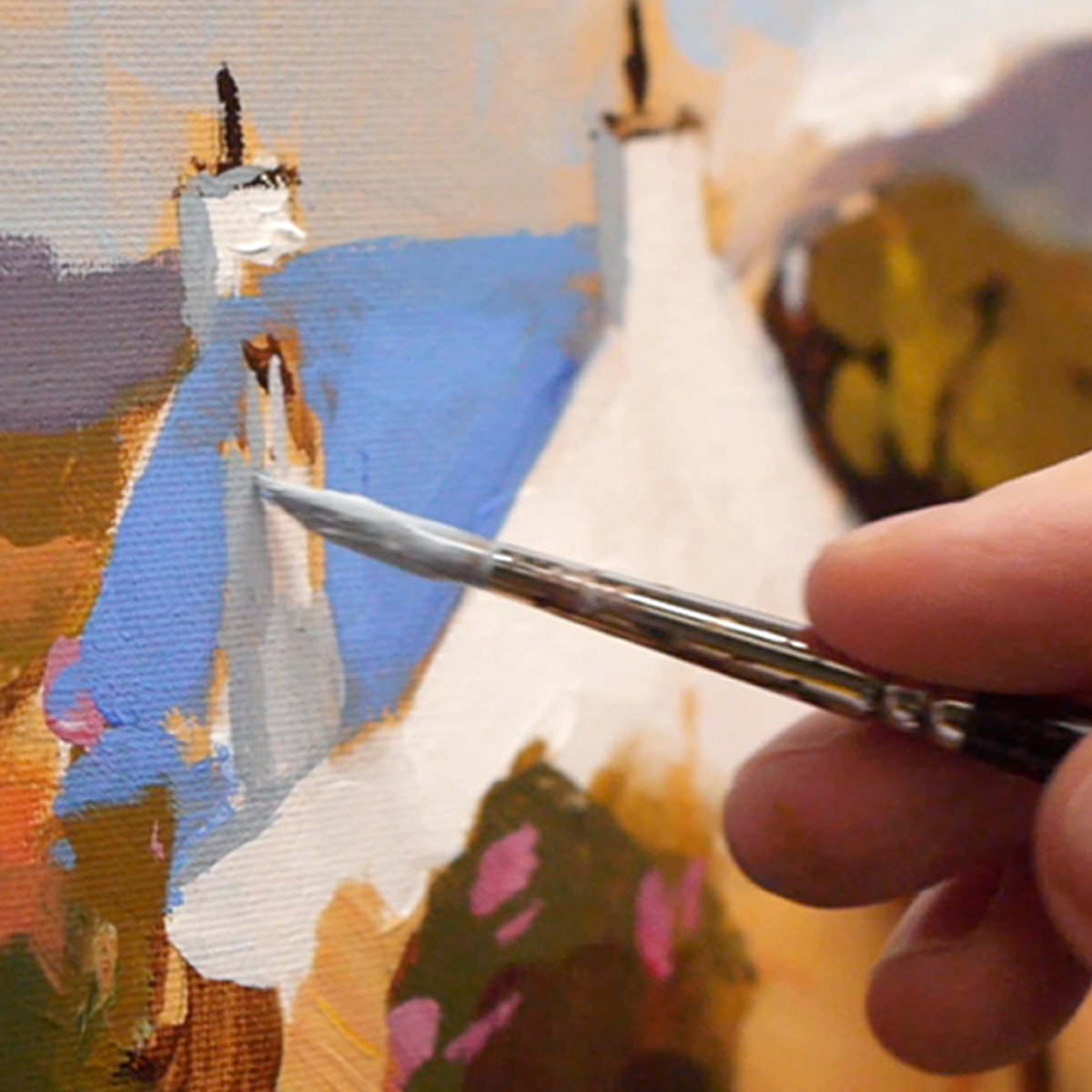 Pros: Low price; suitable for beginners 
Cons: No feedback; just 3.5 hours in total
Are you someone who "dreams of becoming an artist but keeps putting it off until you have more time?" If that's you, then this relatively short and snappy art class could be the kick up the backside you need. 
Over three-and-a-half hours, Will Kemp - an award-winning artist who's studied in Italy, run his own art gallery and taught in museums and schools - explains the foundations of working with acrylics and why they're the simplest and most effective way for a beginner to learn to paint.
You learn about setup and materials, colour mixing, pigment choice, brush-handling and palette-knife techniques, as well as gels and mediums. Once that's out of the way, you're then encouraged to complete three paintings (a still-life, a landscape, and a seascape) using three different colour palettes. 
This class is split over seven video lessons, which can be either streamed or downloaded. Kemp suggest you take time off for a "painting week"', in which you take a different lesson every day; alternatively, you might prefer to study one every weekend. He also includes downloadable reference material and although you won't get feedback on your work, at just £49, it's still a bit of bargain.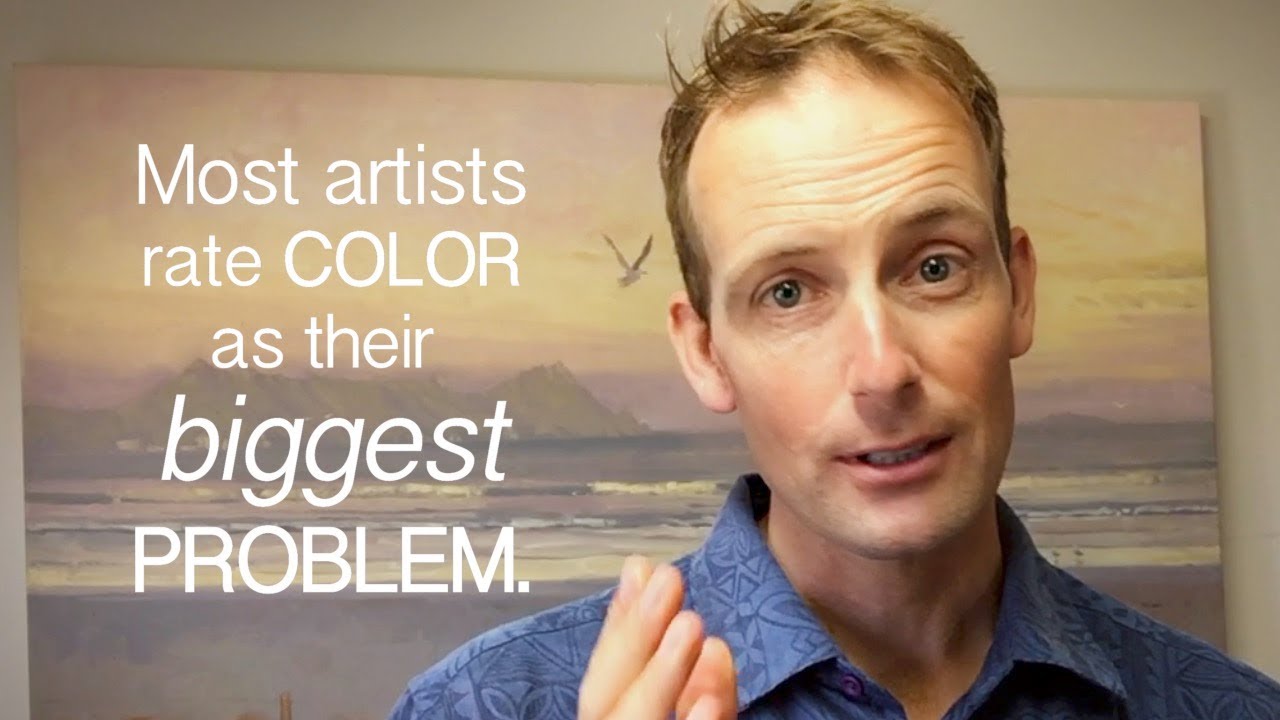 Pros: Tight focus; low cost 
Cons: No feedback; only two hours long
Fine artist and teacher Richard Robinson asked his students to name the biggest stumbling block when it came to painting, and an astonishing 72 per cent said it was getting their colours right. So in this two-hour art class, which can be both streamed and downloaded, he explains everything you need to know, from how the brain sees and analyse colours, to the key to colour relationships. 
With 40 practical exercises to complete and 159 pages of printable lesson notes, this class is suitable for everyone from beginner to advanced. It's pretty cheap at just $45, but if you're still not convinced, you can 'try before you buy' by viewing the first chapter free on the website.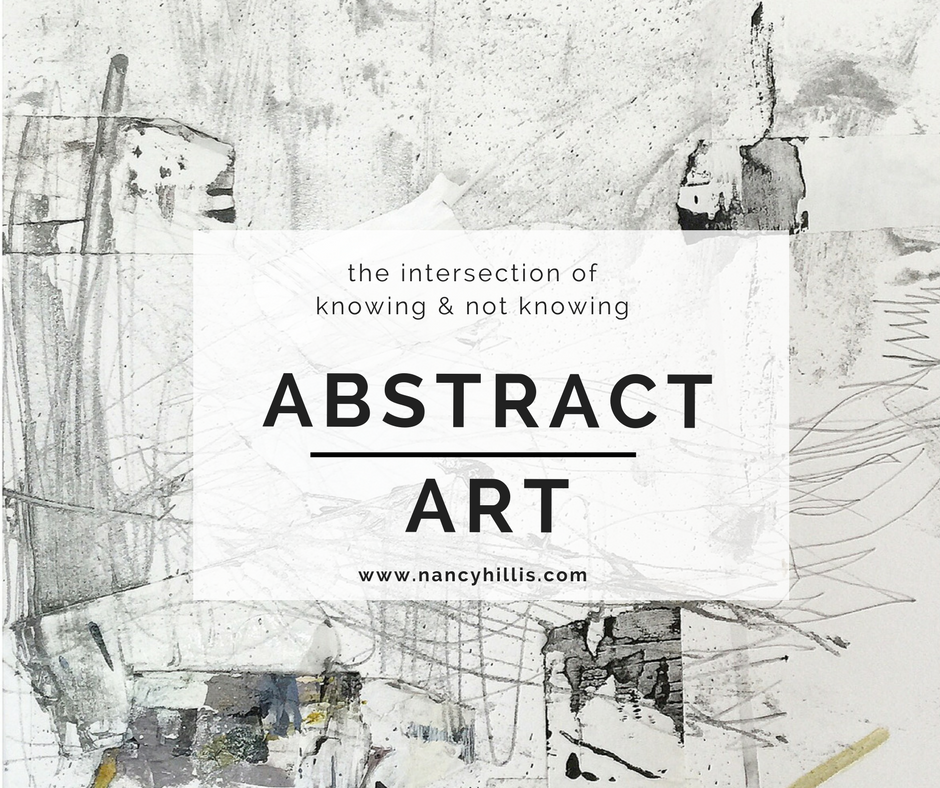 Pros: Unique approach; potentially life-changing 
Cons: Expensive; no feedback given
Fed up of making representational art, and want to walk on the wild side? This five-module, self-paced art class will guide you through your first steps in abstract painting. You'll discover how to experiment, loosen up as artist and unleash a brand new perspective on your art. 
In each module, Nancy Hillis, abstract artist and psychiatrist, walks you through a systematic process for reflecting on your inner landscape and mindset. Included are a written lesson and between three and seven video demonstrations that walk you through ways of "activating the canvas". 
There are a few pricing options, but the cheapest one costs $197 and buys you one year of access to the class, which is suitable for both beginners and experienced artists; because it's not really about technique but unlocking your creativity. In return, Nancy says, "You'll learn exciting ways to create bold, raw, immediate and alive paintings by activating the canvas intuitively."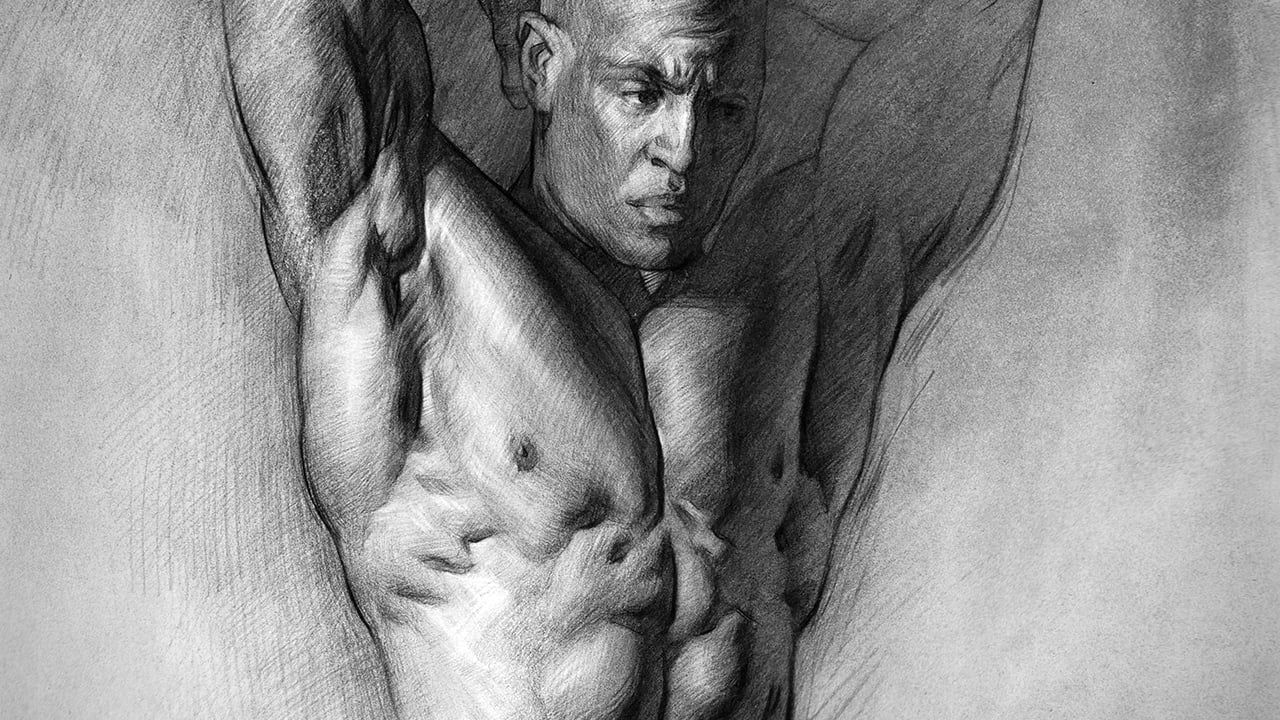 Pros: Great value; comprehensive instruction 
Cons: Feedback prioritised for premium subscribers
Historically, art schools have always taught a systematic process for drawing people that can be applied to figures of any body type, set in any position. Running across 15 and a half hours of downloadable video, this class delivers exactly that. 
It's taught by Stan Prokopenko, an accomplished fine art painter who works for the Watts Atelier school in California and shares his knowledge with millions online through both free YouTube videos and more weighty, paid-for courses like this one. 
Aimed at both beginners and experienced artists looking for a refresher, this figure drawing class will teach you how to draw human figures by breaking down shapes into simple forms. You'll learn about structure, gesture, balance, exaggeration, proportions, shading and more. And for just $99, you can't say fairer than that.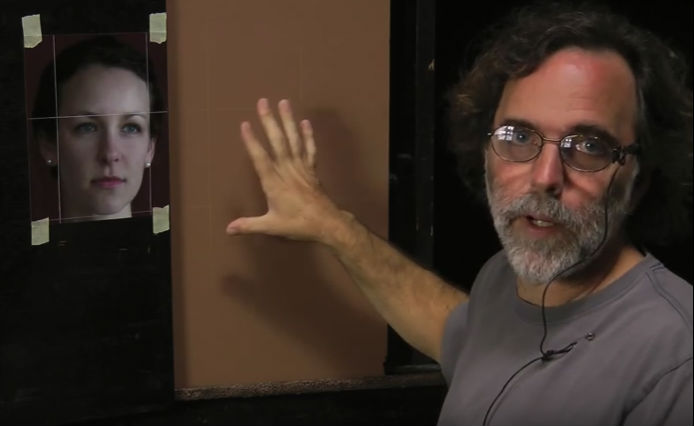 Pros: No-nonsense style; videos are downloadable
Cons: Not right for beginners; no feedback
Mark Carder is a highly regarded artist who has painted commissioned portraits of two US Presidents and a US Secretary of State, among others. His online art class  demonstrates and explains the process of painting portraits using a photo as your source material. 
Carder's style is direct and to the point, with zero waffle and targeted advice throughout, covering how to photograph your subject, draw the face, blend fleshtones, work with a limited colour palette, match colours, and maintain a likeness throughout the process. 
Some of the specific techniques Carder outlines are a little unusual, and the class doesn't cover how to draw a portrait from life. But if that doesn't put you off, these eight hours of downloadable videos, aimed at intermediate and advanced artists, are top quality, well structured, and offer fascinating insights from an artist at the top of his profession; all of which isn't bad for $100.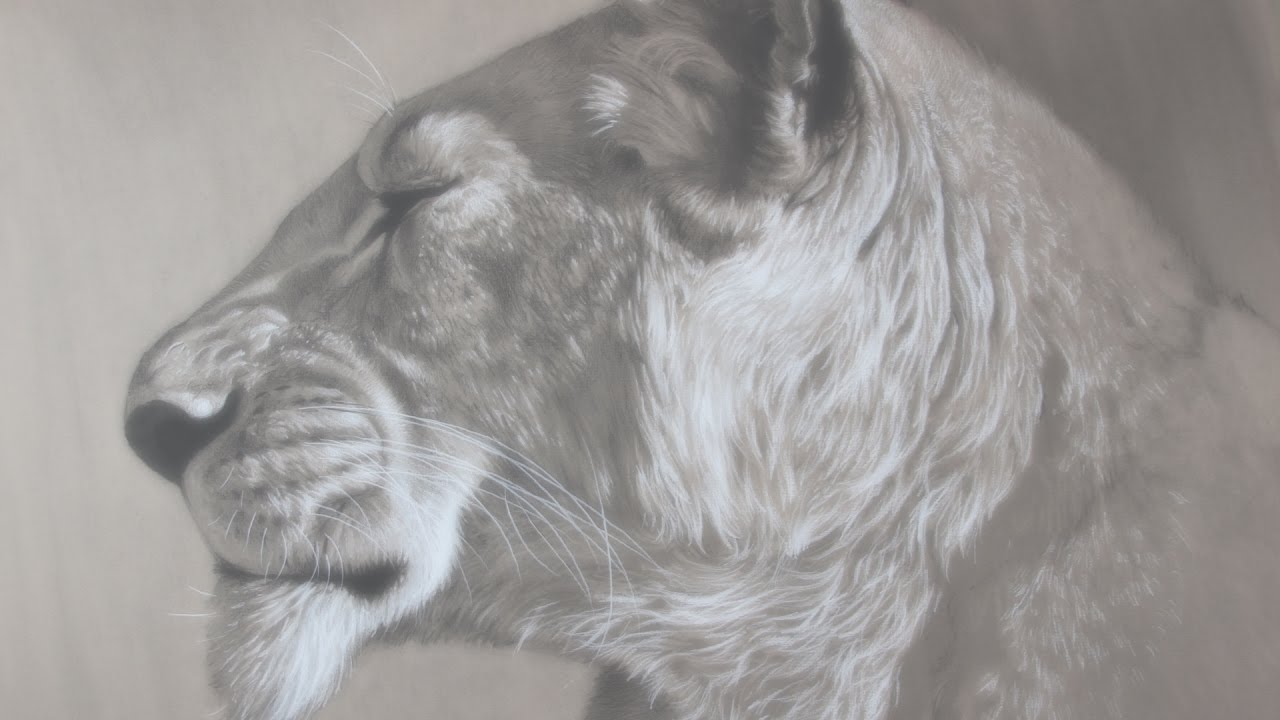 Pros: Famous tutor; engaging style 
Cons: Not right for beginners; no feedback
Aaron Blaise spent 21 years of his life as an animator on such films as Beauty and the Beast, Lion King and Brother Bear, which he co-directed. He's now left the movie business, but Disney's loss is the art world's gain, as he's turned his hand to teaching digital painting. And it turns out he's very good at it.
In this art class, Blaise creates a charcoal drawing of a lioness, in real time, across five hours and 30 minutes. He draws from a photograph, and you can download a high resolution version of this image, print it out, and follow along at home.
Blaise's commentary is insightful, informative and really helps you follow what he's doing. He always strikes the right tone: always helpful, never patronising. 
You'll need some basic drawing skills to follow this class, so it's not suitable for total beginners. But overall, this is a high-quality class for anyone wanting to get to grips with charcoal, wildlife drawing, or both; and £45/$40 seems a pretty fair price. 
Read more:
Which logo do you wish you had designed?
Designers reveal the logos they most admire, and why.
Many logos cause controversy when first unleashed into the world, but that doesn't mean they won't be remembered fondly. But what is it about certain logos that mean they'll last forever?
With this in mind, we asked five designers to share the logo design they most admire, and tell us what it is about that logo that inspires them. Some picked classic logos, while others went for more recent work. If this post gets you thinking, feel free to share your favourite logo with us on social media. 
01. Mozilla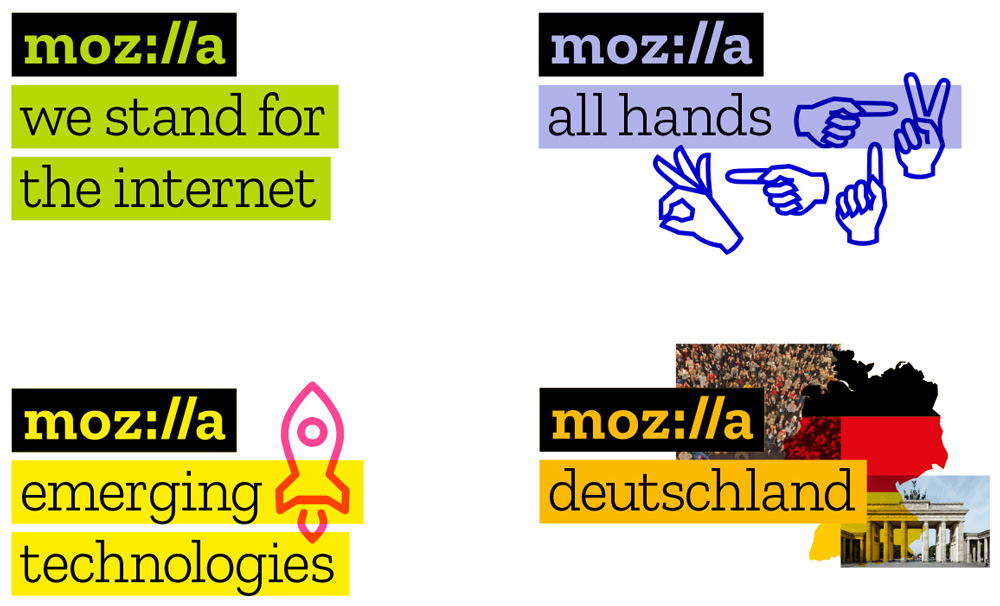 "One recent logo design I really admire is the new Mozilla branding done by brand agency Johnson Banks," says Mimi Van Helfteren, designer at Coley Porter Bell. "Not only does it have a real smile-in-the-mind idea within the mark (the 'ill' of Mozilla is made out of URL characters), it was also created in a really forward-thinking way, asking the general public for input."
"The idea itself puts Mozilla at the heart of the internet, and is simple enough that it conveys their internet ethos of being open and free for everyone; while the typestyle is reminiscent of coding. Using the general public as a sounding board throughout the design process also ties into Mozilla's values of transparency and participation that lets people all over the world have the creativity and freedom to publish opinions and ideas, and to collaborate without the restrictions of location. It feels well-rounded in both design and process, and true to the brand."
02. CBBC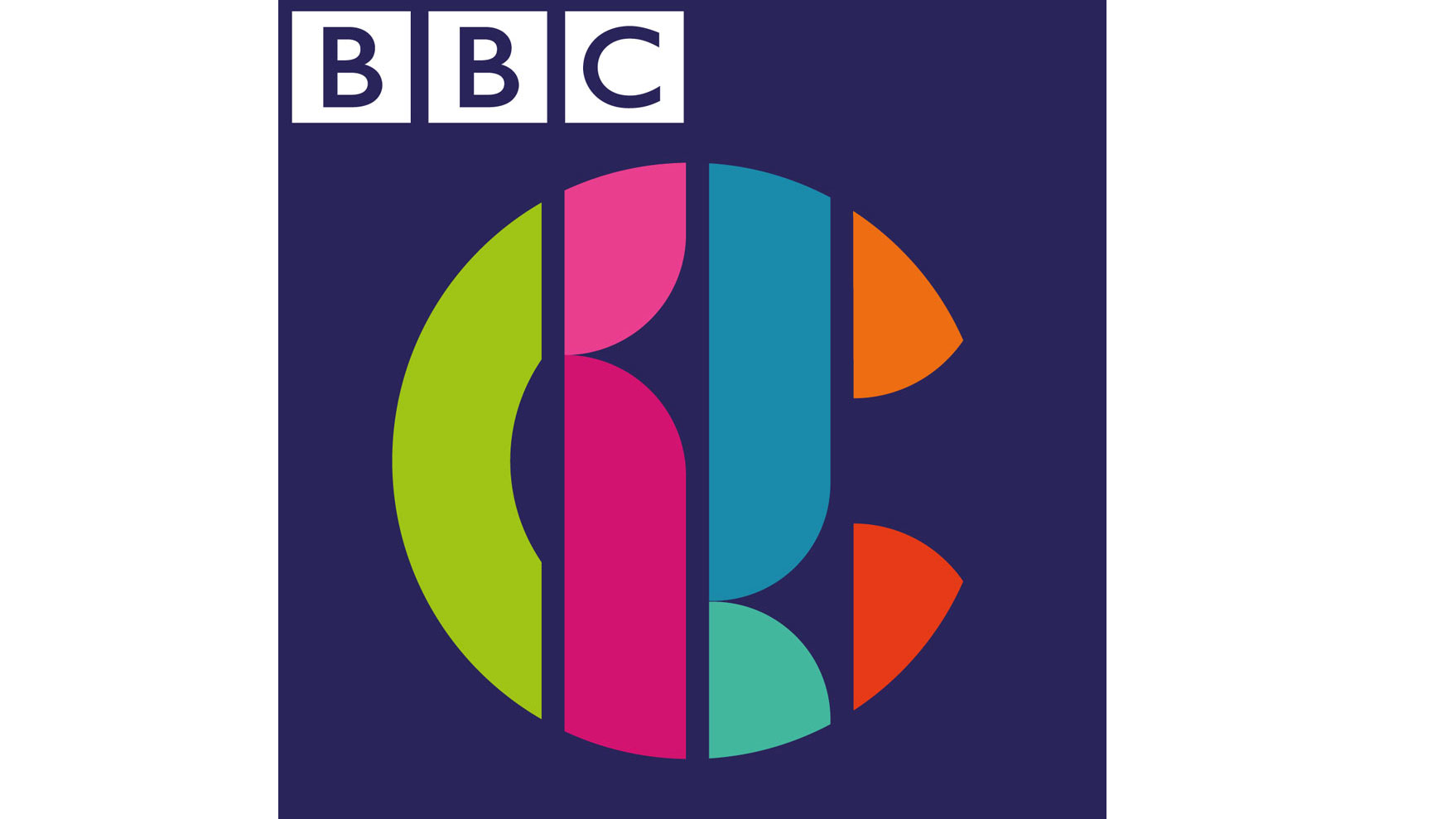 "Like many social media users, I was initially a little skeptical when the BBC unveiled its new logo for the CBBC channel," says Matt Smith, art editor at Mac|Life magazine. "Its previous incumbent had become tired, dated and inappropriate for a modern digital age, so a refresh was definitely on the cards. However the new direction had strong overtones of corporate design and was admonished by the CBBC Controller herself for 'not screaming children's TV'.
"While some of the criticisms had merit, I love the bold, colourful, playful approach, with the innovative placement of the 'B's. The abstract shapes also expanded the potential for fun idents and creative video transitions, which would appeal to a broader audience. 
"Do kids really care about logos? Possibly not, but I love this logo. Viewed as a whole I think the redesign was smart and classy, and will hopefully be fondly remembered. After all, time is a great healer; how many classic logos were universally loved when they were first conceived?"
03. Led Zeppelin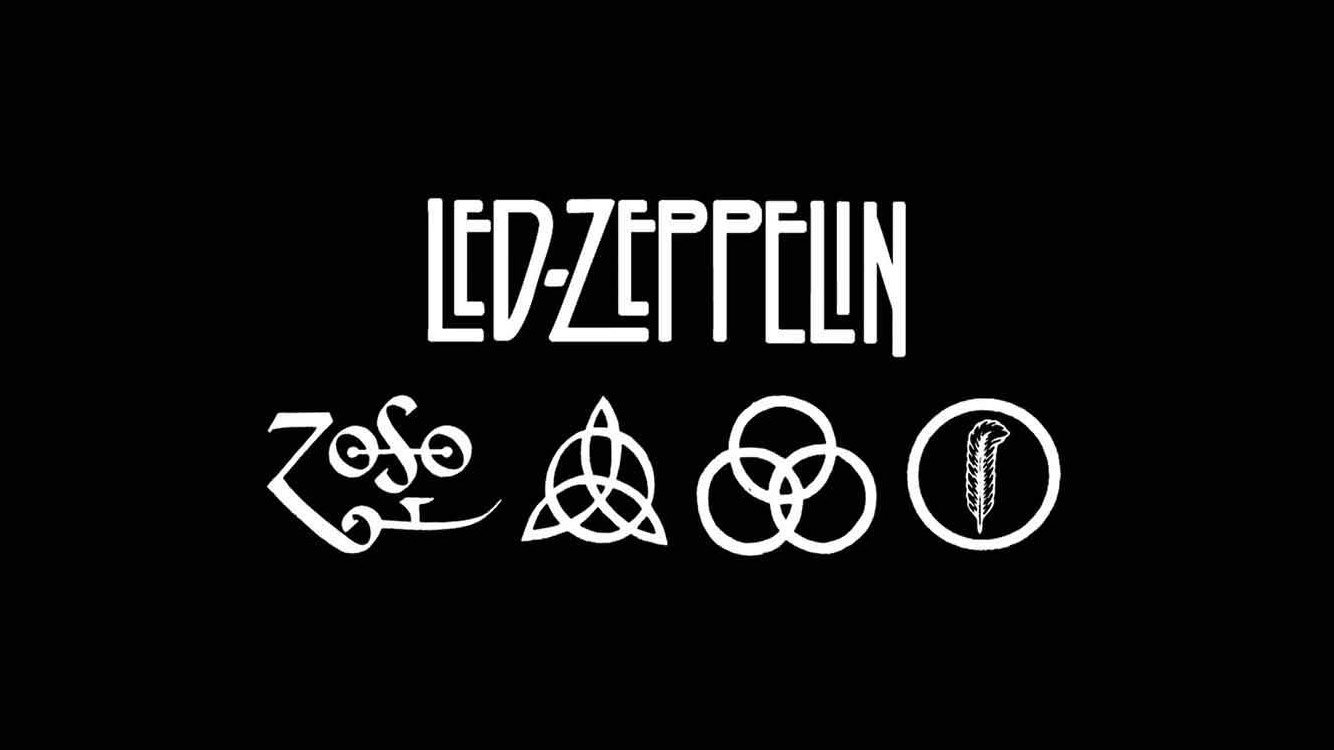 "The logo I admire the most is a combination of the original 1973 band logo for Led Zeppelin and the Led Zeppelin IV emblem with the four occult symbols, from the band's nameless fourth album," says Ashley Milligan, art director of FINE. 
"The letterwork, wordmark and the system of four symbols are iconic: one symbol for each member of the band steeped in their own personal mythology. Both the band's wordmark, as well as the Led Zeppelin IV logo, have a simple black and white colour scheme that has stood the test of time. Maybe the symbols you see and love in your formative years stay with you in a way no other marks do, but I scrolled and doodled this logo on countless notebooks in school, proud to wear the mark on merch while sharing the secret of the symbols with others. One instantly feels cool surrounded by these iconic marks, and no other logo does that."
For more music-related logos, see our post on beautiful band logos.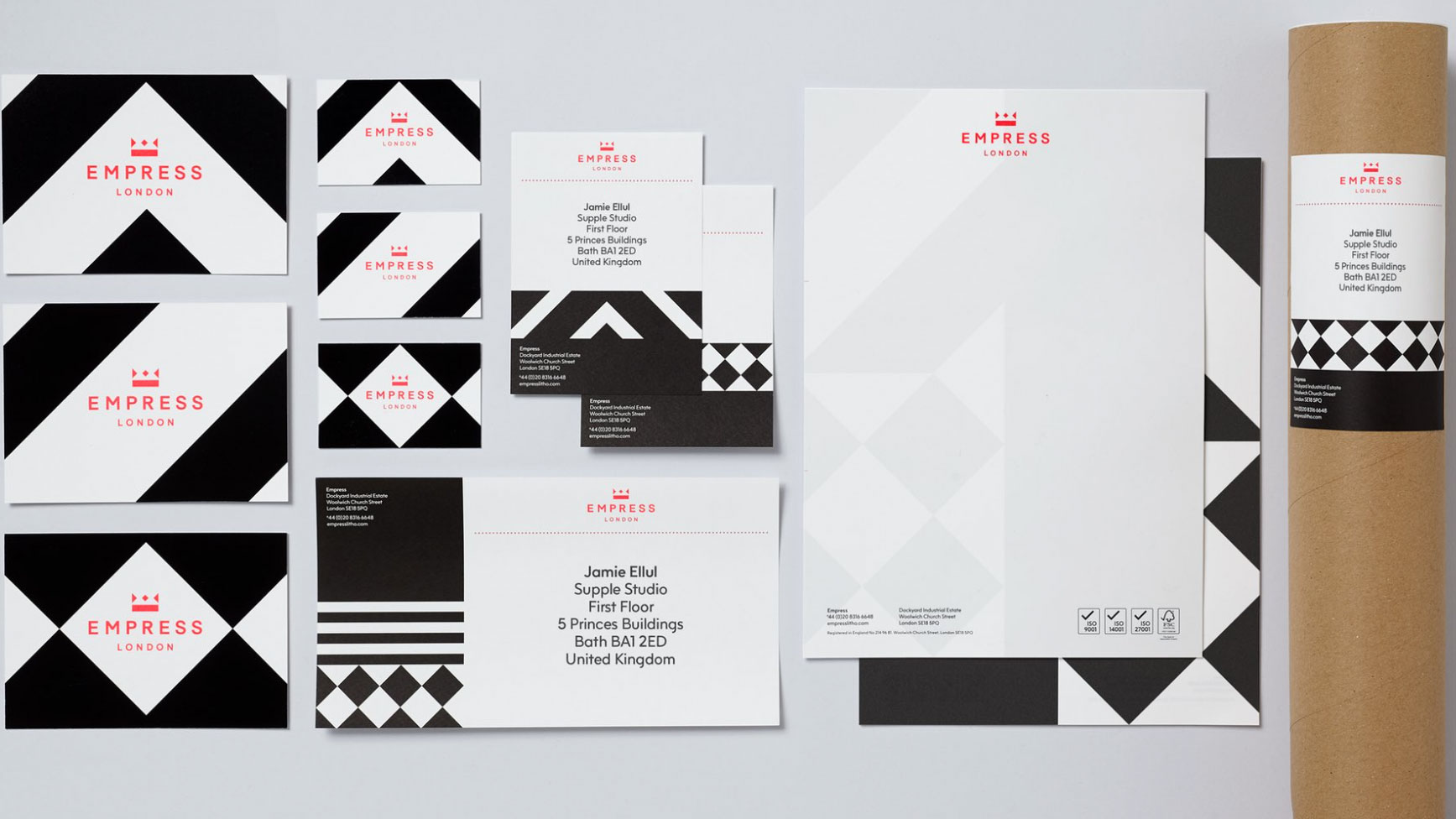 "Which logo design do I admire most? The energy of the Nike Swoosh? The iconic colouring of Coca-Cola? The simplicity of Apple? These are classics all worthy of the top spot, sure. I allow my number one, though, to be ever-changing as brands are created and identities refreshed. So what's caught my eye lately? It's the rebrand of Empress Litho," says Ross Middleham, content lead at the Met Office. 
"It does the basics right – it's legible, clear and versatile. The black and white use of negative space strikes a perfect balance between modern and traditional. The combination mark – with the two elements of graphic and type – allows for great flexibility. The crown, derived from a rotated 'E', gives the name importance and acts like a stamp of quality. 
"It looks gorgeous on vehicle wraps, stationery and clothing, but translates just as effortlessly into the digital world. The simple shapes and angles can be broken apart to create dynamic animations for social or used to reflect precision and accuracy in print. It's a winner for me because those elements help unify its appearance across everything – from a huge banner right down to the tiniest social avatar." 
05. I heart NY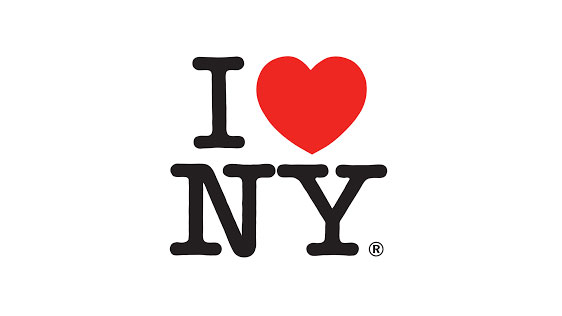 "For me it has to be the 'I heart NY' logo by Milton Glaser, which shows that the emoji phenomenon is not a new concept, and has a great story behind it," says Jade Trott, art director at OLIVER.
"In 1976, the American graphic designer originally designed a different version of this logo. And just as the designs were being printed, he hailed a cab to go home. And then he noticed something: little graffiti love hearts everywhere. The graffiti in New York never said the actual word 'love'. There was only ever a love heart and a couple of initials either side. And then it dawned on him: the essence of New York was shortening all words into symbols. The kids in New York didn't have any time for words. 
"He drew 'I heart NY' on the back of an envelope, which is now on display in the MoMA, New York. And he raced back to the printers, stopped the press and changed it to the design we all know and love today. It's timeless."
A shorter version of this article was originally published in issue 286 of Computer Arts, the world's leading graphic design magazine. Buy issue 286 or subscribe here.
Read more:
How to create glitch text and image effects in CSS
Create a distressed glitch text effect using CSS keyframes.
In this tutorial, we'll show you how to create a glitch text effect. Special effects and animations can help websites stand out, creating an immediate impact on the user before they've had a chance to get into reading the main content. If your homepage needs to wow visitors, you can create tons of different effects using just CSS. 
Our process for creating glitch text here is actually pretty similar to working with animation software. We'll place keyframes at specific points, and use these to control the action. The difference with the keyframes in CSS is that they are written as percentages for the timeline of animation in the code. This isn't anywhere near as daunting as it sounds – once you try it, it's relatively straightforward to achieve good results. 
There will be a small amount of JavaScript used in the tutorial – to remove the loading screen once the images load onto the page – but the main focus here is on CSS animation. We'll also use CSS Grid to position elements on the screen. 
01. Get set up
To get started, open the start folder from the project files inside your code editor. Open the index.html page, which contains just a barebones skeleton HTML page. In the head section, the fonts need linking up so that the design displays correctly. Add the style link for the fonts.
02. Link the CSS
The basic layout in CSS has been started in the site.css file, but all of the important parts relating to the glitch effect are going to be added later. In the head section of the document link up the CSS so that the basic design of the page is in place.
03. Set up a loading screen Now move to the body section of the page. This contains all the visible elements of the page that show up in the browser. Here add in a div that will hold the 'preloader screen' until everything on the page has loaded. This will display a logo in the centre of the page.
04. Add a header bar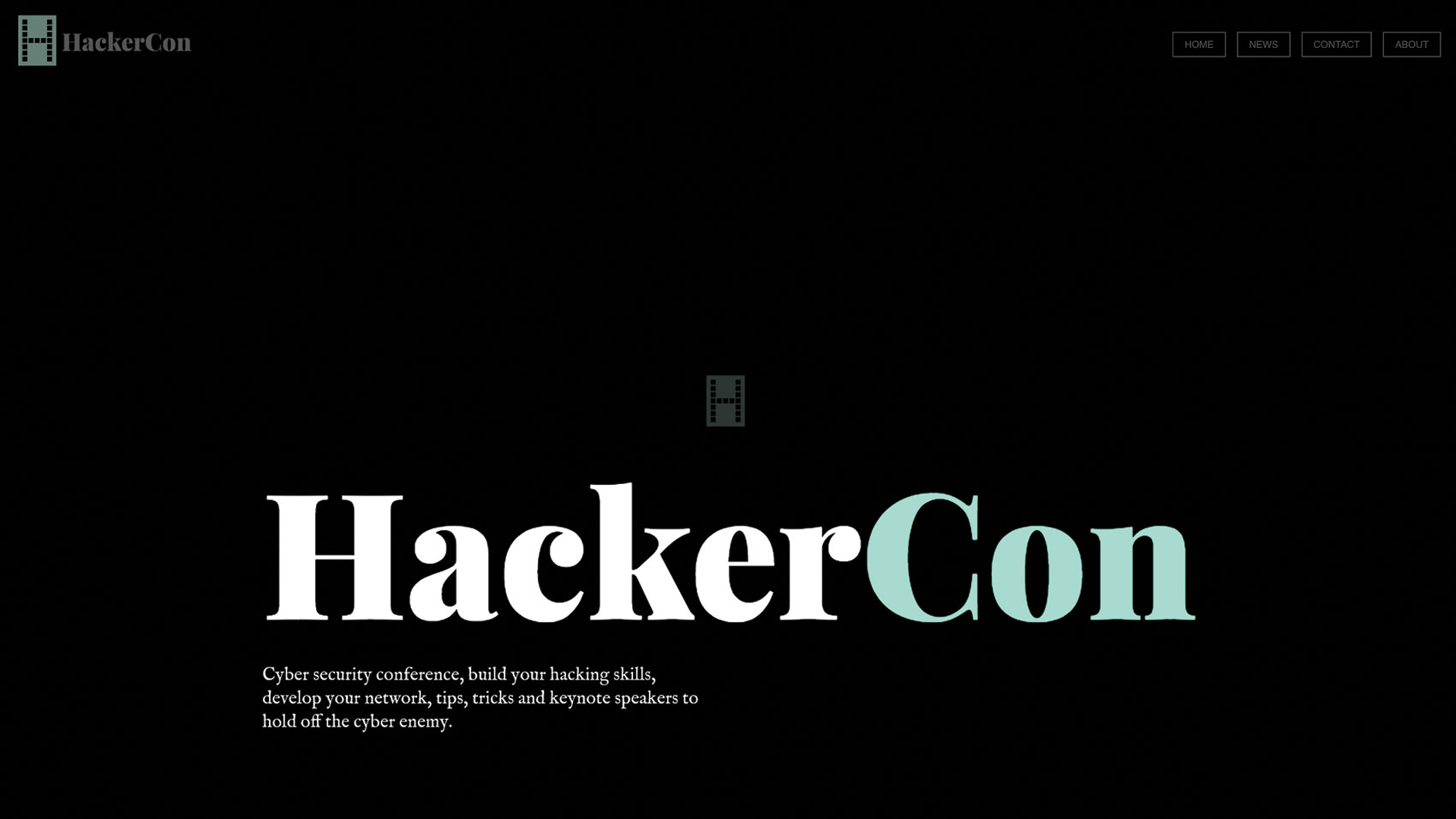 Along the top of the screen will be a small header containing an SVG logo for the site on the left with a text heading. Then on the right-hand side of the screen, an inline menu will be in place for easy navigation. The structure of the code here adds those elements onto the page.
05. Add images
Now the section that follows contains several versions of the same image in the glitchit class. What this will do is have different parts of these images turned on and off at different times in order to give a glitch effect. Following this is the text that will sit over the top of the images.
06. Trigger the glitch text effect
At the end of the body content the JavaScript tags are placed. All this does is check that the page has loaded and then removes the loading screen, which in turn triggers the glitch effect animation to start by adding a class to the body to affect the relevant glitch sections.
07. Set up CSS Variables
Save the page now and move over to the site.css file in the CSS folder. There is already code here, but right above any other code add in the variables shown below. These CSS Variables will hold colours and sizes that will be used later on in the design.
08. Experiment with Variable settings
As you will see, these Variables are assigned to the body tag so they can be used by any tag on the page inside the body, which is essentially all the visible page. Here the transparency and blending modes are set up for the different images. There are five images and you can experiment with these settings to get different results.
09. Fill the screen with images
To keep the code neatly together, scroll down to the comment that mark steps 9 to 13 in the CSS file, adding in this code. Here the glitch code positions the div containing all images to fill the full screen and be positioned absolutely in the top left of the screen. Note it gets its width and height from the CSS Variables.
10. Adjust image positioning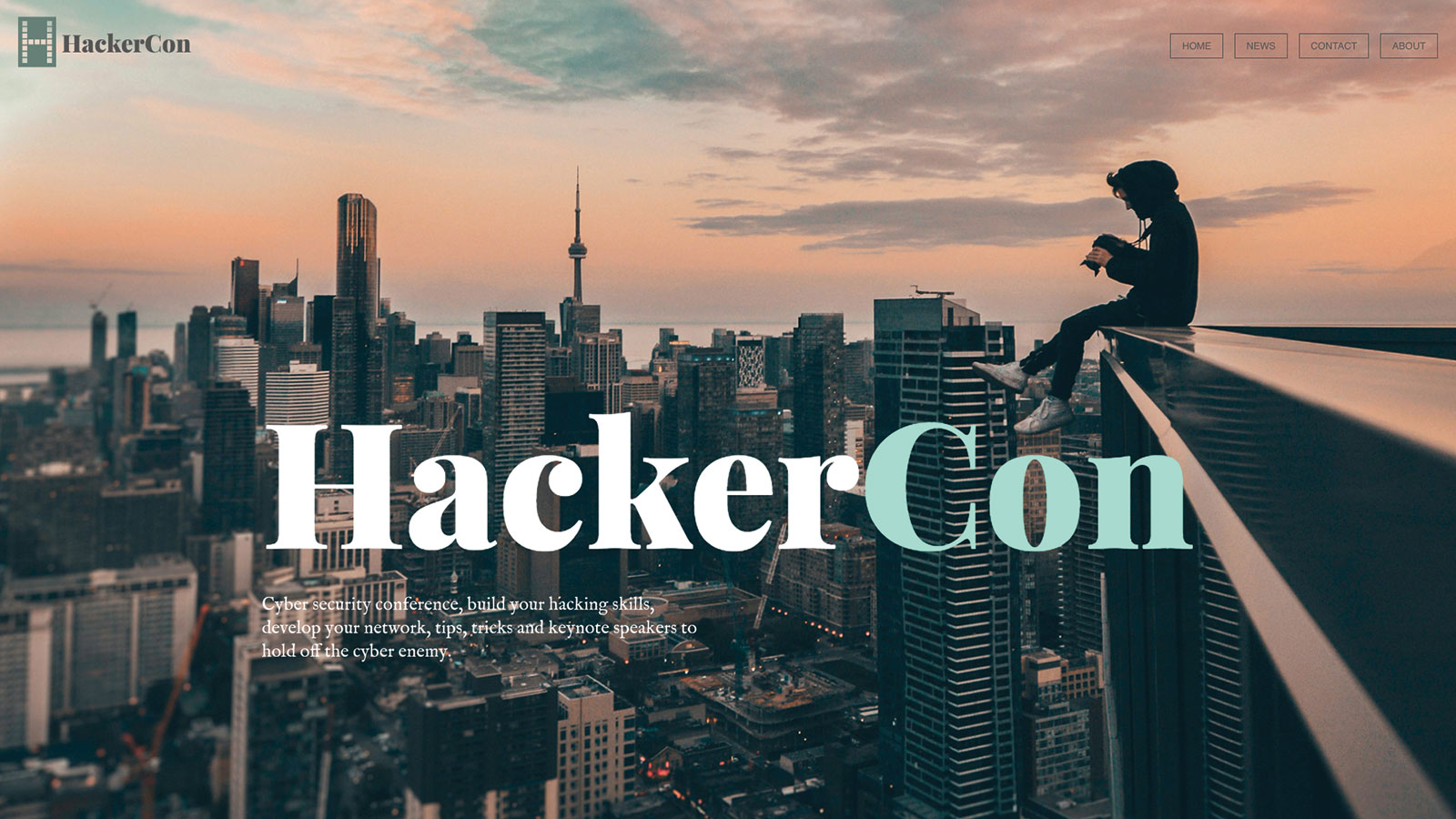 As the glitch effect is made up out of copies of the same image, this code positions each div in the page and makes it slightly larger than the screen. It positions it off the top and left to account for it being bigger, and the image is then placed in the background to fill the image.
11. Select images
The code here selects every image except the first image. This is because the first image stays on the page, while the others turn on and off over the top with the keyframe animation. These top images are hidden until they are needed with the opacity set to zero.
12. Adjust images two and three
The second and third image are set to animate in this code. They are given the respective blend and colour modes so that they show up differently. The biggest difference here is that they are given different keyframe animations to follow to mix.
13. Adjust images four and five
This time the next two images are set up quite close to the others, but again this time there is different blending modes and animations for these images to show up. The keyframes have not yet been created for some of these animations and that will come next.
14. Add the first set of keyframes
The keyframes work by grabbing different sections of the image and clipping it down so only that will be visible. The opacity is turned on and off at different times so that parts of the image are visible at different times to the other animations and thus creates the glitch effect. The image is moved slightly on the x-axis.
15. Use the clip-path
The clip path is taking a rectangle so the first two numbers are top left, then top right. This is followed by bottom right and bottom left. By moving these numbers different parts of the image become visible at different points.
16. Speed up the movement
By moving the clip path so quickly over a number of the keyframes, the effect builds up and different parts of the image appear to flash around in an erratic fashion. Add that more layers of images are also doing this and the effect works very well at what it does.
17. Finish up the image glitches
After 22% the image is turned off until the animation plays back again. This completes the glitch-1 effect with glitch-2 and glitch-3 already being supplied in the code. The next section will glitch the text that is over the top of the image as well.
18. How to create glitch text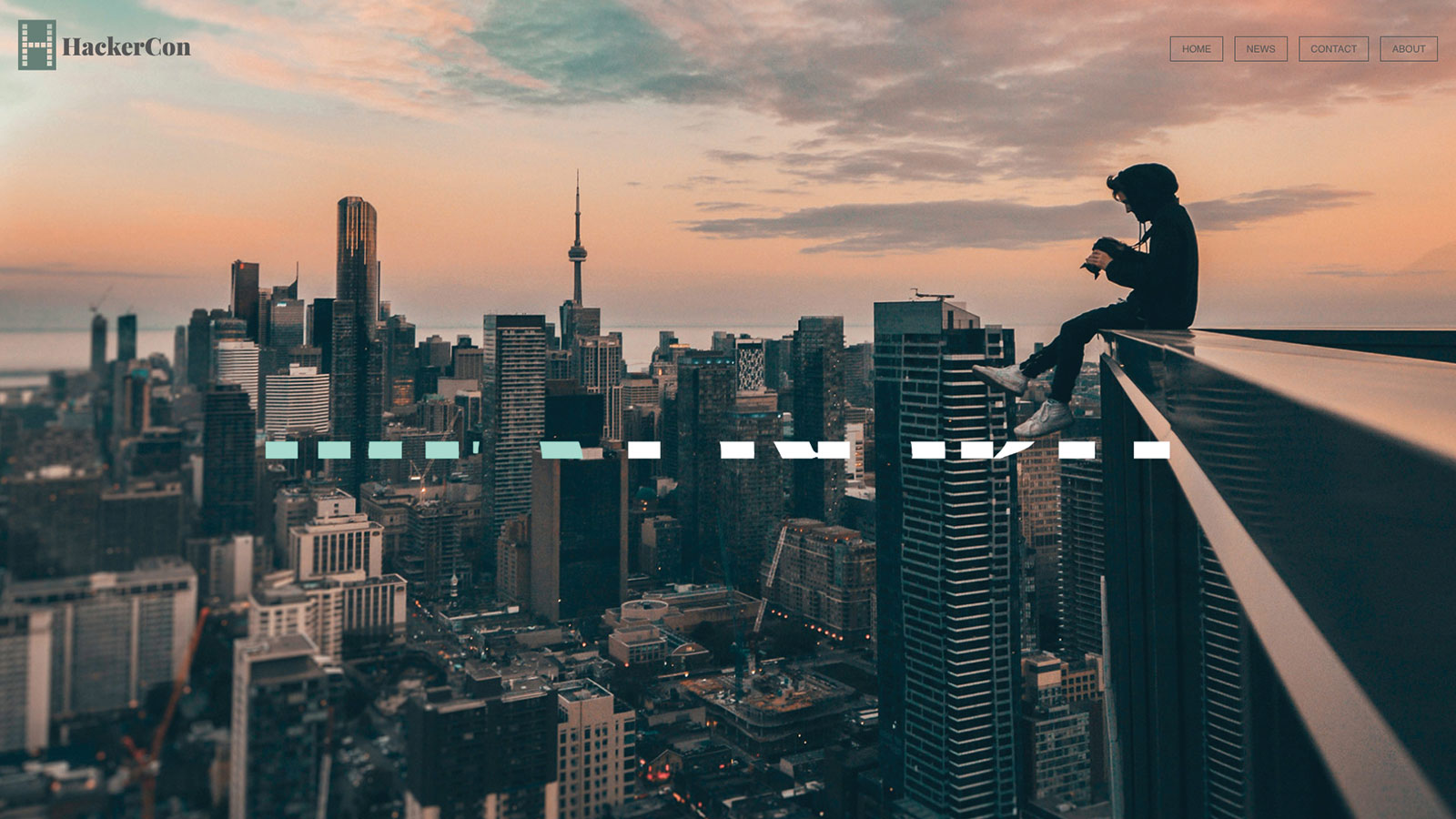 This code works extremely similarly to the previous code except that it flips the text upside down and then clips it, to give a jumping effect that is moved dramatically. Following that the clip path is revealing only smaller sections, with the fast movement through the keyframes.
19. More clipping 
The effect continues in this section of code by rapidly changing the shape of the clipping path. The clip-path also comes with the -webkit- prefix but for brevity this has not been shown in any of the code here. At time of writing, Clip Path is currently not supported in IE, Edge or Opera Mini, but is in all other browsers. 
20. Flip the text back
In the final text glitch animation the text flips back to its original position and waits for the keyframes to come around again. As you can see all of the animation takes place in 10 per cent while it stays dormant for 90 per cent of the time, giving the text the right amount of distress and allowing it to be readable.
21. Create a quick flash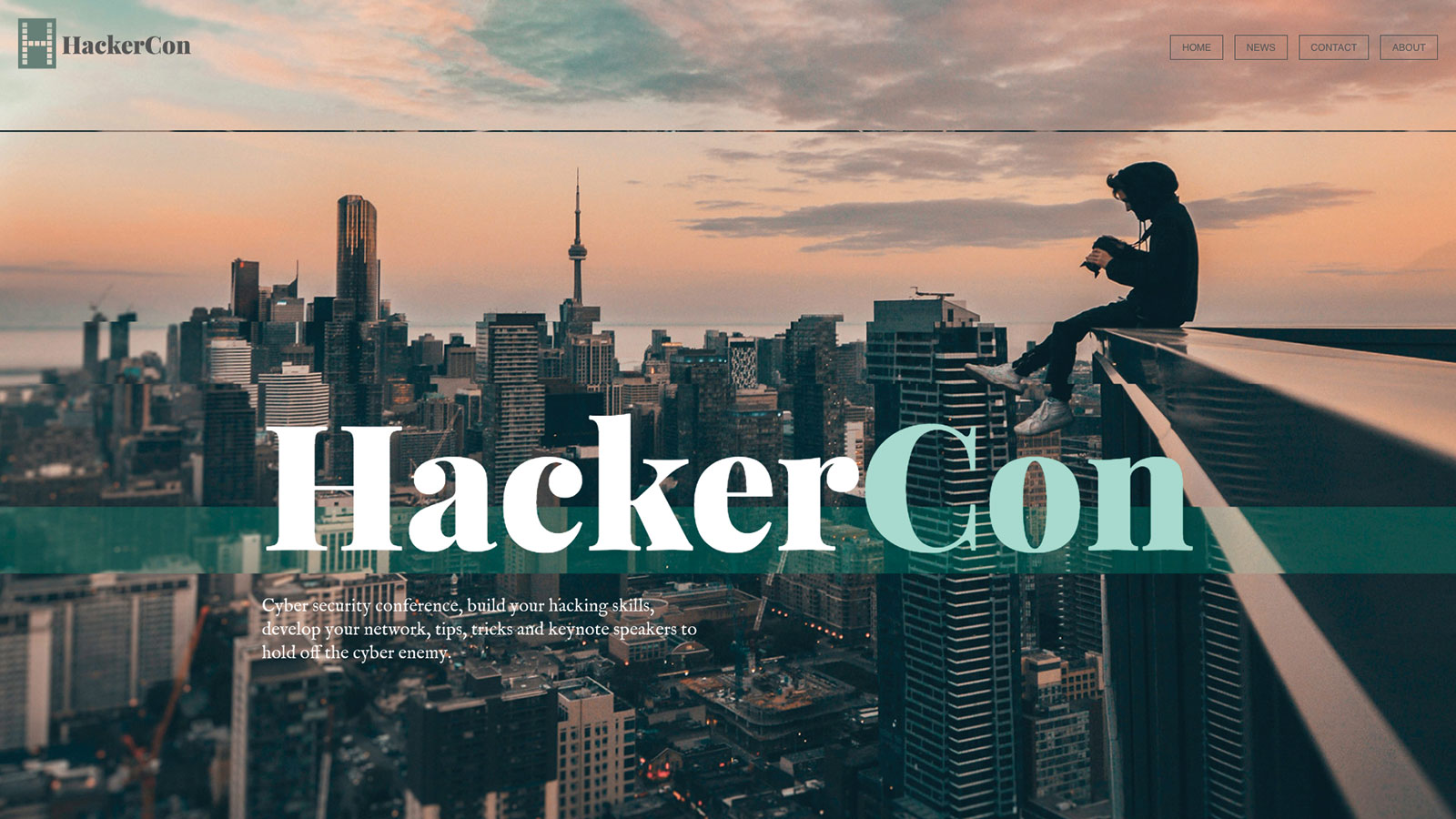 The final step is that one image is given the glitch-flash animation, and this series of keyframes just place the image on the screen with a 20 per cent opacity for a short period just to give an offset of the original. Save the CSS file now and the effect should start playing once the content loads in the browser.
This article was originally published in creative web design magazine Web Designer. Buy issue 281 or subscribe.
Read more:
Up your copywriting game with this course
Learn the art of crafting sentences that sell.
Copywriting is an art form. It can make or break sales when it comes to marketing a product. So why not make sure you're at the top of your game with Modern Copywriting: Writing Copy That Sells in 2019? It's on sale for 94 per cent off the $199 MSRP at just $10.99 today.
From crafting the perfect headline to learning exact formulas that will help prevent writer's block, Modern Copywriting: Writing Copy That Sell in 2019 will set you up as a copywriting pro. This online course includes seven hours of training that you can access at any time. That's right, you can improve your copywriting game from the comfort of your couch whenever you feel like it.
Beginners are welcome, as this course covers copywriting basics, persuasion tactics and hitting the right tones among many other essential copywriting skills. Whether you're hoping to up your copywriting game for your website, email or social media, the intricacies and differences of every type of copywriting are also covered within these 66 lectures.
Get lifetime access to this vital info for just $10.99 here.
Want your products featured in The Creative Bloq Shop? Learn more about how to sell your products online!
Related articles: