Subscribe

to Creative Blog The 8 best retro gaming consoles

Stroll down memory lane with the best retro gaming consoles.

The best retro gaming consoles are your gateway to years gone by. They resuscitate machines from decades past, and with the machines come the most popular games from that era. Fans of SEGA, Nintendo, PlayStation, Atari, and beyond won't be disappointed. In fact, all the big hitters from the '80s and '90s are available. 

Although machines are usually smaller than the real deal and feature upgraded ports for HDMI and USB cables, the original design isn't touched – these may as well be museum exhibits in miniature. That's something of a relief as the best retro consoles are based on some of the most iconic designs in technology, and they recreate every detail perfectly (even down to regional changes, as with the SNES or Genesis/MegaDrive). 

In this post, we round up the most exceptional choices – and some even have discounts that must be up there with the best Black Friday deals. And if all this talk of retro styling has given you a taste for years gone by, check out our list of awesome retro fonts.
Best retro gaming consoles
Before we get started, here's a quick word of warning: be sure to check which games are included in your retro gaming console of choice. Because the vast majority of them included 20-30 titles, the one you're looking for may not have made the cut.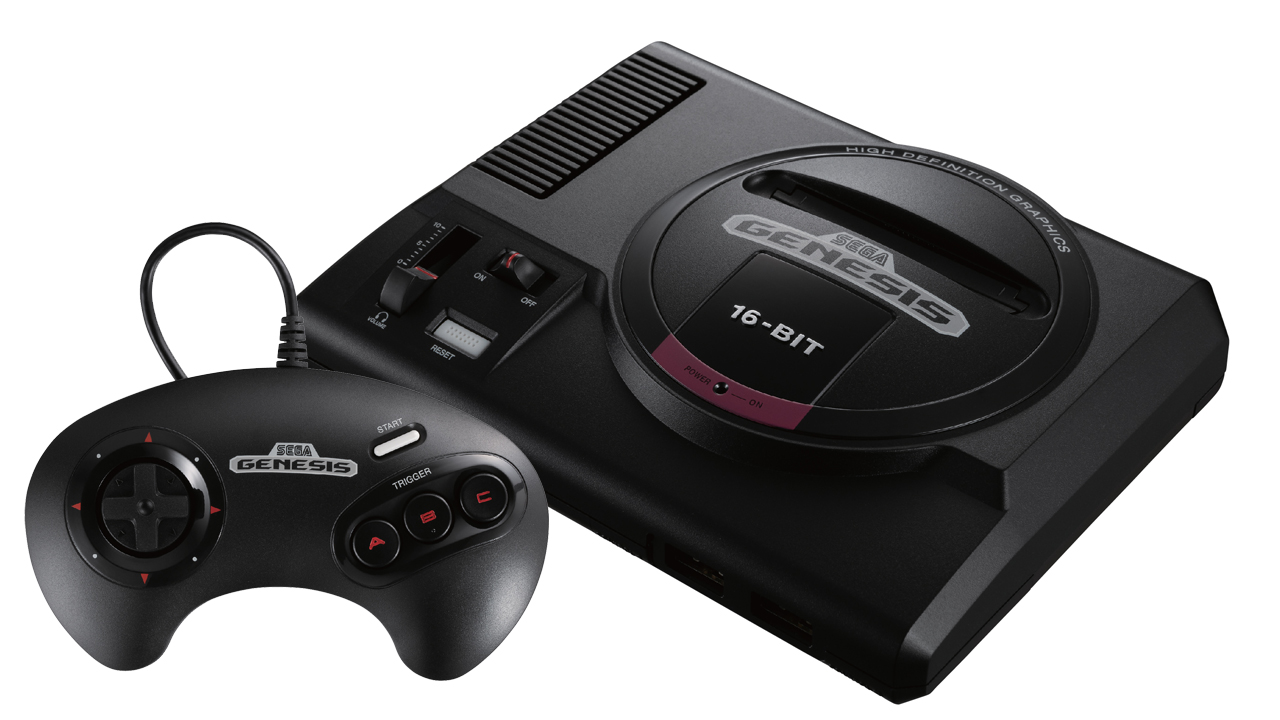 If you grew up in the 1990s, you often fell into one of two camps – team SEGA or team Nintendo. This particular throwback honors what may be the former's best work. For starters, it's a gorgeous device that's the spitting image of the original. That includes the various dials and switches, but it also stretches to a cartridge slot you can actually open and blow the dust from (despite the Mini not using cartridges in the first place). 
Better still, it packs 42 classic games drawn from the breadth of the Genesis/MegaDrive era. That includes obvious candidates like Sonic the Hedgehog and Ecco the Dolphin, but you also get more unusual choices such as Castle of Illusion starring Mickey Mouse. Most of these games have aged well, too; their 16-bit graphics are every bit as full of life and verve as they were decades ago. There's even a brand-new menu soundtrack by 16-bit composing legend Yuzo Koshiro using technology from the 1990s. 
As you'd expect, the design is slightly different depending on where you buy it – the US gets the Genesis, while the UK has the very slightly different MegaDrive, up to and including any localisations on games.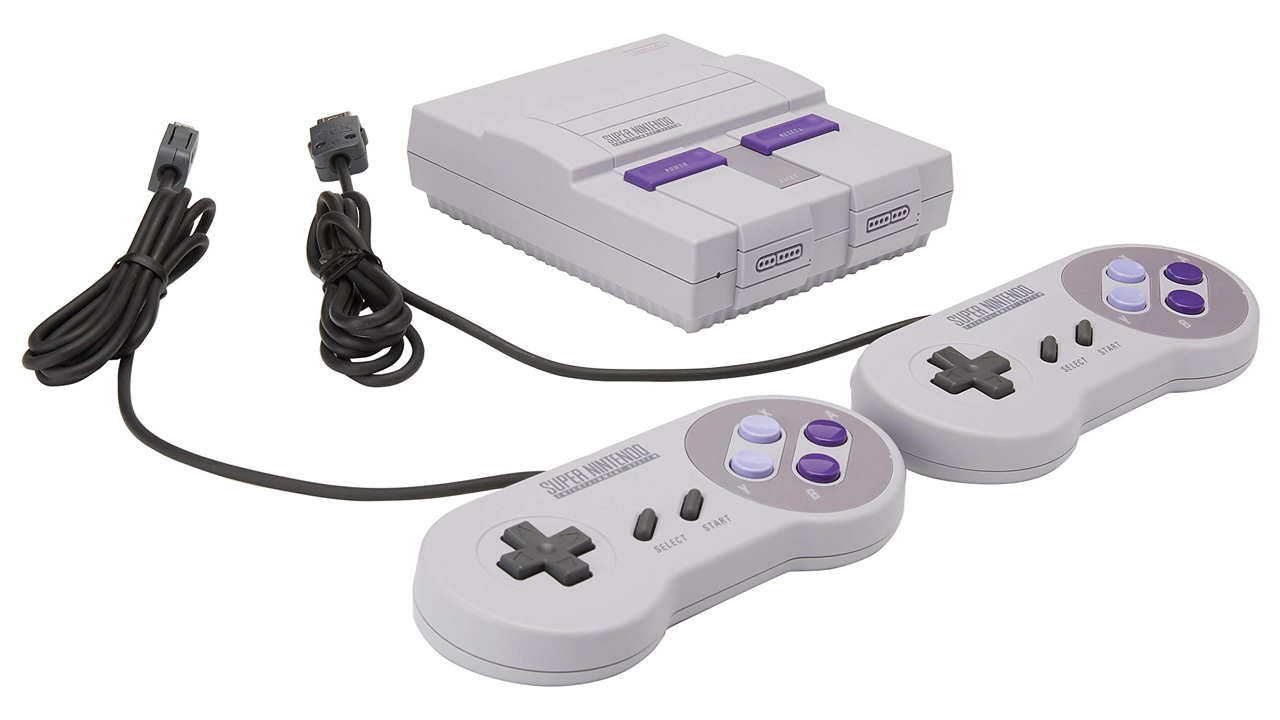 Nintendo's legacy stretches back decades before the Switch or Wii, and the SNES might just be the best of their offerings in the 20th century. Another miniature remake, the SNES Classic shrinks that original design into something easy to find space for at home. As you'll notice after a quick visit to some online stores, the one you get will also be dependent on your location. If you're gaming in the US, you'll receive the handsome, angular North American version with purple accents and controller buttons. And the more colorful, rounded design with red, blue, yellow, and green buttons is for UK users. Everything else is pretty much as you remember, and it's heartwarming to see it in your living room again. Even though the controller cords are a little too small for comfort, it won't detract from this heady dose of nostalgia.
But what about the games? You'll get 21 fan-favorites with the US and European version of SNES Classic, and they're all excellent. Be it Super Mario World, Star Fox, or The Legend of Zelda: A Link to the Past, these 16-bit icons are every bit as playable today as they were 30 years ago. Almost all of them hold up in terms of visuals and gameplay too, but each one has been boosted with the addition of rewind or suspend options (not to mention the ability to save anywhere). This is the cherry on top of an already appealing cake, and we can't recommend it enough.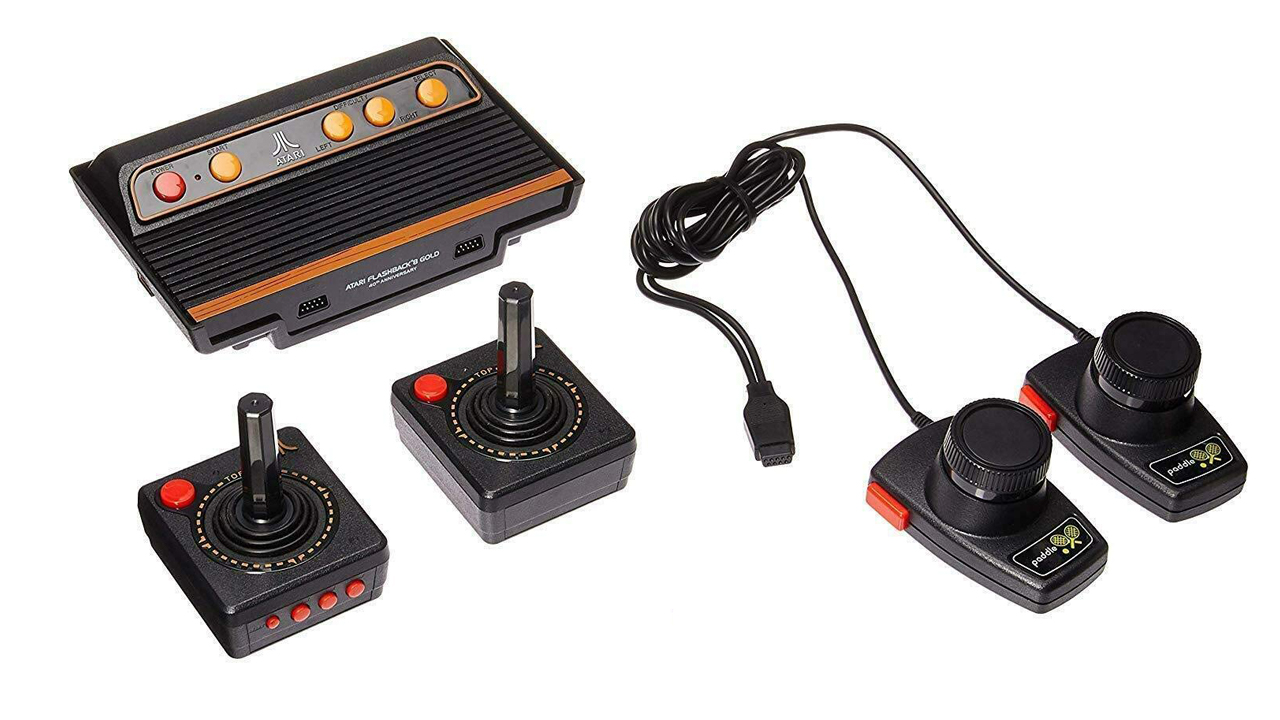 If you remember the Atari 2600 with fondness, the Atari Flashback 8 Gold Deluxe is a must-have. The Flashback line has always been good, but this version throws in 120 emulated games for your trouble, including Yar's Revenge, Pitfall, and Adventure. It also features two wireless joysticks (not to mention two paddles for specific titles) that are a pitch-perfect ode to days gone by. Equally, the machine itself is as close to 1980's chic as you can get with a fake wooden panel on the front and plastic ridges. While it's not a perfect recreation, it definitely captures the essence of the original.
As for those games, the Atari Flashback improves on them with 720p HDMI output and options for saving, pausing, and rewinding the action. And let's be honest - getting 120 titles for your money is superb value.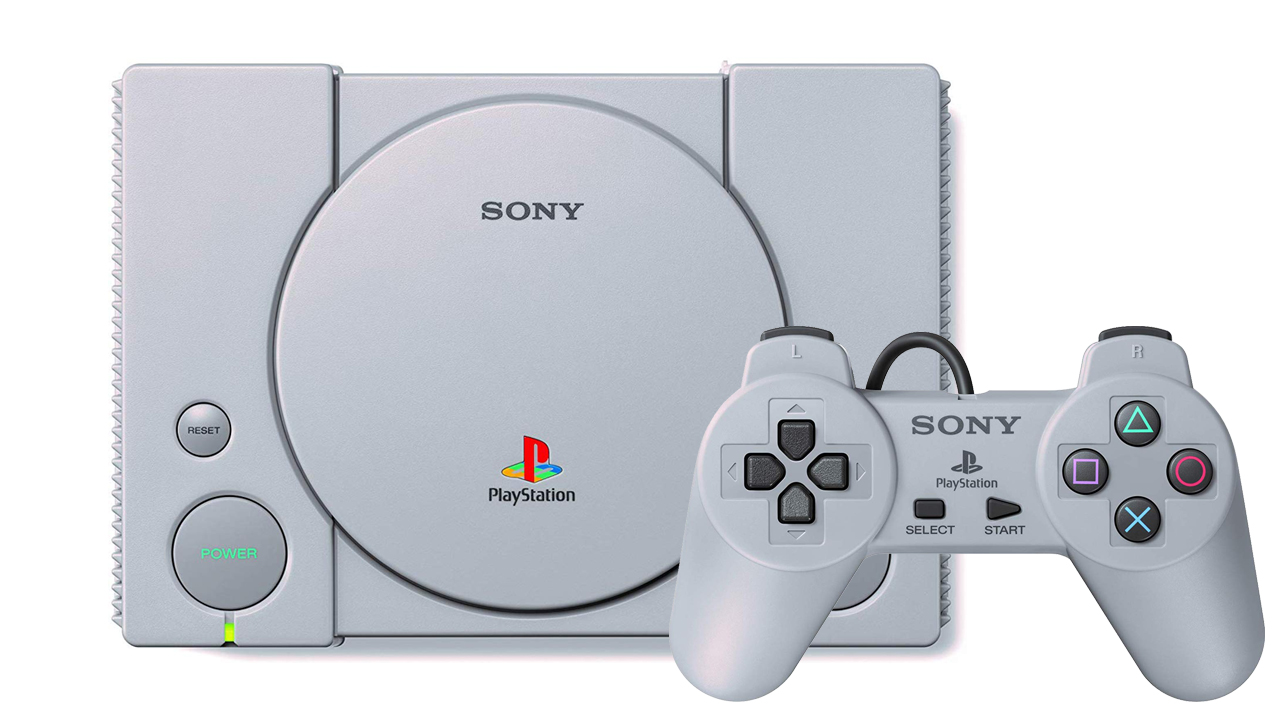 Sony's first foray into console gaming landed with the force of a bomb. As well as being immensely popular at the time, it established a lineage of machines that continue to dominate the market today. As such, it was inevitable that they'd bring the original back for a lap of honor. Fans won't be disappointed with it. Much like the SNES Classic, this re-release reduces the console's size and adds USB and HDMI cable ports. Other than that, it's been left exactly as it appeared in the era of the Spice Girls and Friends. And honestly, why would you change anything about it? It was always a gorgeous machine to begin with thanks to its simple design, friendly oversized buttons, and eye-catching disc tray.
Sure, the actual games don't hold up so well – their blocky 3D visuals are something of an eyesore. But you can forgive that to revisit some of the most beloved games ever made. The PlayStation Classic includes 20 in total, ranging from Resident Evil to Final Fantasy VII and Grand Theft Auto. Many of these titles changed the gaming landscape forever, so it's great to take a trip down memory lane with them here.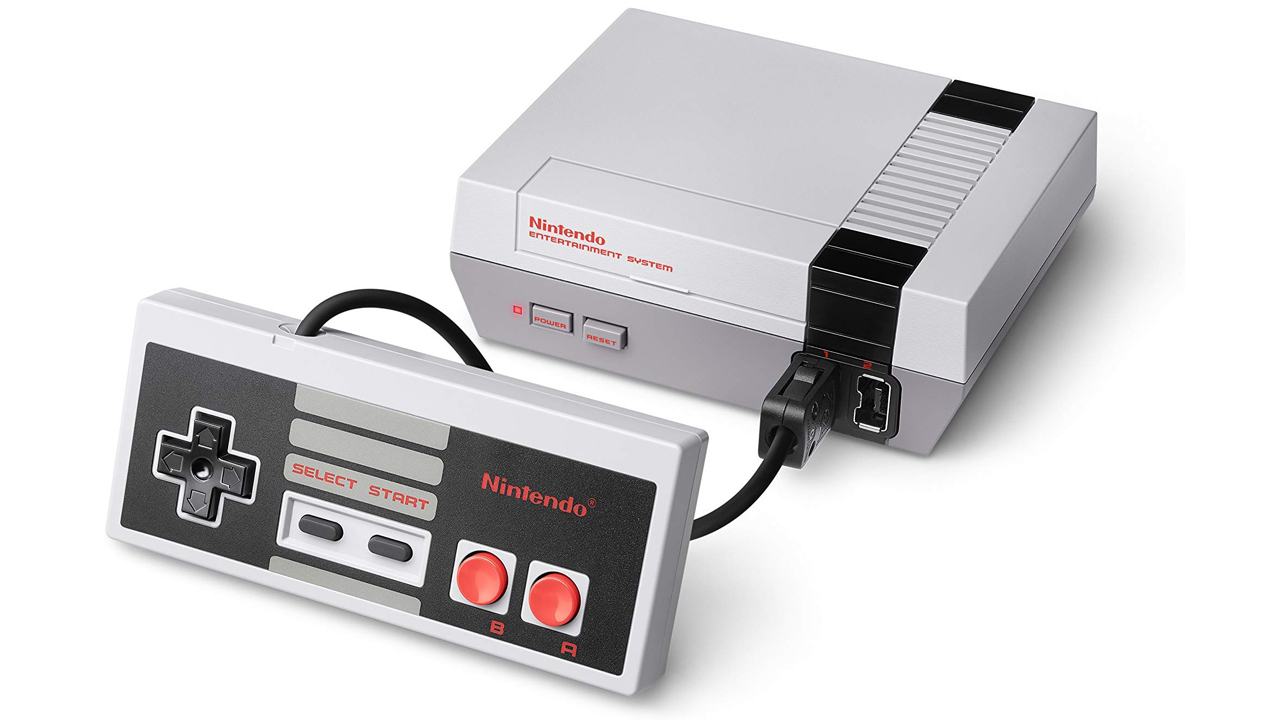 The NES (or 'Nintendo Entertainment System') was where things really began for Nintendo. It was the company's first home console and the birthplace of Super Mario, The Legend of Zelda, and Metroid as we know them today. As such, it's no surprise that Nintendo have chosen to resurrect the system in miniature. It's hard to tell that the NES has been shrunken at first, though – it's a perfect recreation and a slice of history that fits into the palm of your hand. The gray color scheme, red lettering, and bold black stripe have been remade exactly as they were back in the 1980s, and that goes for the iconic controller as well. 
What's more, its 30-game library features all the classics you'd expect. Much like the SNES and Genesis/MegaDrive, they've aged pretty well thanks to their 2D visuals. The gameplay is much harder and more frustrating than we're used to nowadays, but the 8-bit pixel-art style has an endearingly retro feel nonetheless.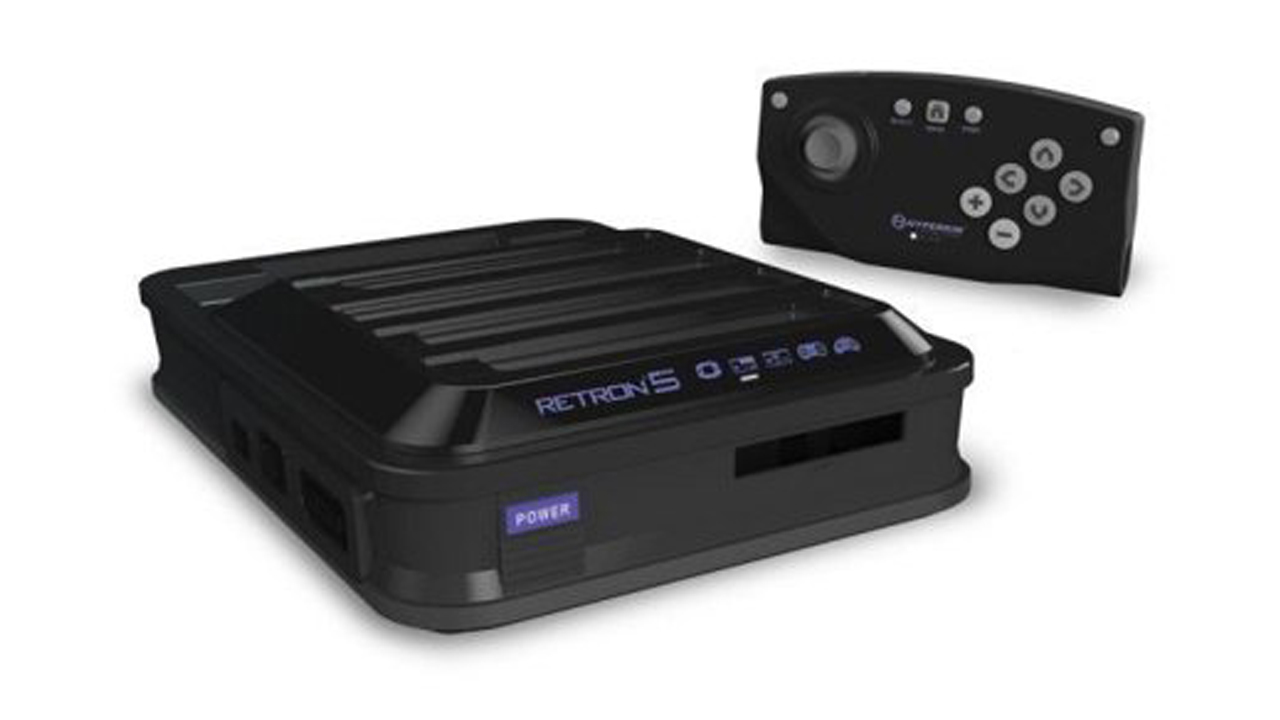 If you miss games not included in the retro systems listed above, the Retron 5 is for you. Even though it's a little more expensive, you also get access to a device that can play a range of cartridges from the NES, SNES, Genesis, Game Boy and beyond. It's a jack-of-all-trades, in other words. Better still, it offers HD upscaling to 720p and saving/loading functionality. That's a real bonus when you consider how brutally difficult some older games used to be. The fact that you can use your own controllers with it is another feather in the Retron 5's cap.
Unfortunately, this retro console doesn't have much going for it in terms of looks – it's a dumpy brick of black plastic that is 90% cartridge slots. Similarly, the controller… well, it's not the prettiest handset out there. However, being able to play such a huge variety of old games on a modern HD screen (even if you no longer own the original consoles) is a win for the Retron 5. Just be aware that it technically uses software filed under a non-commercial license, so it may eventually be pulled from sale due to a murky legal quagmire.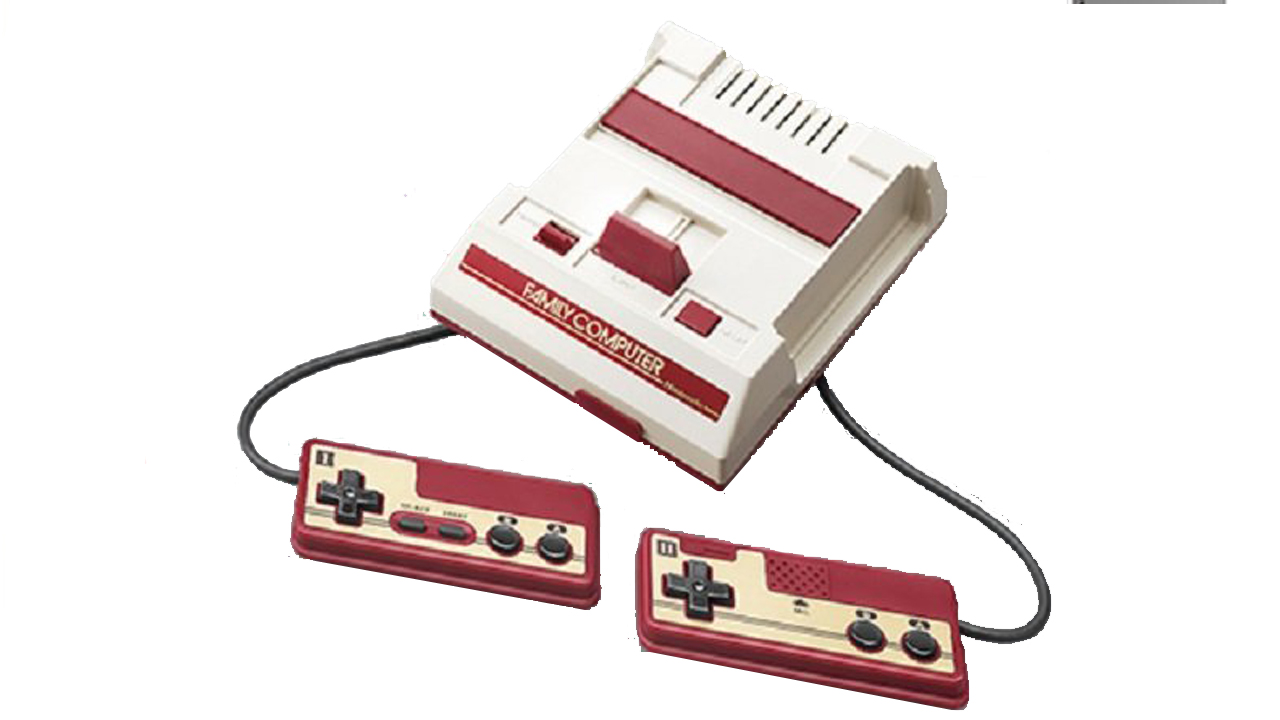 Wait. Isn't this just the NES again? No, dear reader, it isn't (I promise). The Nintendo Famicom Mini is based on the original Japanese version of that console. In addition to the quirky red-and-white appearance that makes it look like a Transformer, this remake also features a clutch of games the NES Classic didn't include. In addition, it packs a few Japanese exclusives that you may never have tried before. Yes, all the menus are in Japanese, but this was an era where games required minimal reading so you'll get away with it if you're not familiar with the language.
Another cool touch would be the controllers. To begin with, they're the perfect recreation of the OG Famicom handsets. Secondly, they slot neatly onto the side of the console itself. That makes the whole thing easy to cart around, and it's a neat idea we wish more retro systems used.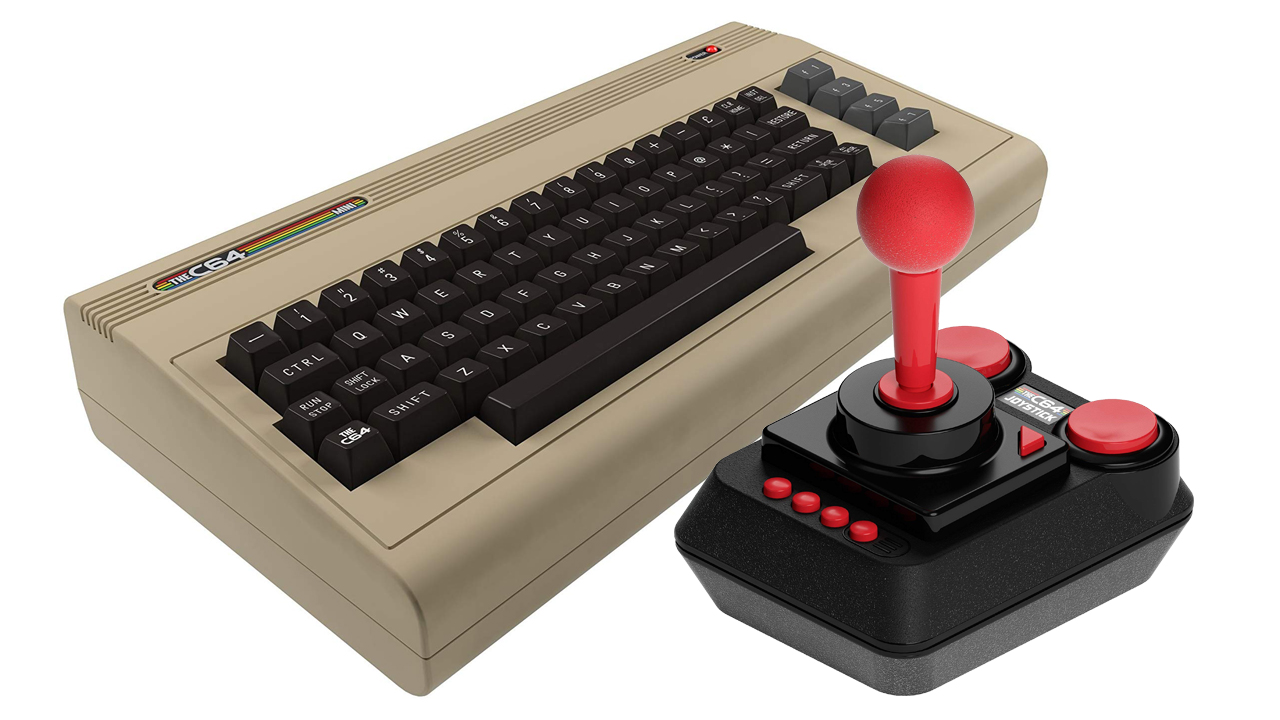 Did you love the Commodore 64? Is there still a special place in your heart for 1980's games like Stormlord or Alleykat? This is the retro system for you. It's designed specifically to give C64 fans a warm, fuzzy feeling of nostalgia. Although a few awesome games have been left behind, there's still enough here to make a purchase worthwhile. In fact, you end up with 64 games. Which is only right, we suppose.
In terms of how it looks, the C64 Mini is a beige 1980s keyboard complete with blocky keys and that multi-colored logo. It also comes packaged with a joystick that couldn't be more '80s if it wore a seagull haircut. The latter is a tidy little device with bold red buttons that are probably visible from the upper atmosphere, and they complete a system that is bold, brash, and a slice of gaming history.
Read more:
Wacom Black Friday 2019: All the best deals as they go live
We curate the top Wacom Black Friday offers, to save you cash.
Hoping to pick up a bargain in the Wacom Black Friday sale? You've come to the right place. In this article, we'll be bringing you the best deals as soon as they go live, in the run-up to Black Friday and Cyber Monday (29 Nov and 2 Dec respectively) as well as during the event itself.
If you've been on the hunt for a bargain Wacom product then you'll know that it's not always easy to find a decent discount. But that's not to say there aren't great deals to be had, you just need to know where to look and when to hit the Buy button. The good news is that we're starting to see some top early Wacom Black Friday deals appearing already, with more offers surely heading our way as the event gets even closer. This time of year offers up probably one of the best chances you'll get at making a worthy saving on one of Wacom's popular products. 
For general advice on how to bag a bargain on all kinds of creative kit, take a look at our main Black Friday and Cyber Monday deals guide. And if you still haven't signed up to the Creative Cloud, check out the best Adobe Black Friday deals.
Wacom Black Friday: The best early deals
Below are the top deals right now. If you can't see what you're looking for, don't worry. We're constantly updating this section with the latest Wacom Black Friday and Cyber Monday deals, so bookmark this page and check back.
Wacom Black Friday: What happened last year?
Here we're going to take a look at what Wacom Black Friday looked like last year, plus what we expect to see in 2019. Considering these deals don't come along often, a Wacom tablet Cyber Monday discount is a valuable opportunity for budget-conscious buyers to click 'add to basket'.
While we can't predict with 100 per cent accuracy what's going to go on sale on Black Friday itself, we can make an educated guess based on which products are currently on sale, as well as looking at what sold well last year and which models Wacom could be looking to clear in order to make room for updated devices.
To find out which products are currently on sale, be sure to check out Wacom's special offers page. Another page worth remembering is Wacom's special offers page for refurbished products. This could be a good place to snap up a device for a rock bottom price, so long as you don't mind that it's been pre-owned.
Last year, the Wacom Intuos Pro Black Friday discounts proved to be the most popular offer, so it makes sense for Wacom to attempt to repeat this success. However, we're also keeping out eyes out for any Wacom Cintiq Pro Black Friday discounts (there have been a few early deals already). Other items that flew off the digital shelves include the Bamboo Slate and the accompanying Bamboo Sketch, so be sure to keep these in mind over the shopping season too.
Wacom Black Friday: product predictions 
Based on last year's trading, we can make a number of predictions around the kind of Wacom Black Friday and Cyber Monday discounts we'll see in 2019. We've separated them into products below to make it easier to find the kind of device you're looking for, what savings you could potentially make, as well as any good deals available right now. 
If you see a Wacom tablet you like at a price to suit your budget, be sure to buy it quickly. The best Wacom Black Friday deals usually go fast, especially because graphics tablets discounts are some of the most hotly anticipated offers around Black Friday and Cyber Monday.
Wacom Black Friday: Wacom Cintiq Pro deals
There's no telling whether Wacom's Cintiq Pro anniversary discounts last year will be taken further when it comes to Black Friday this year. 2018 saw the cost of the Wacom Cintiq Pro reduced to a similar amount as Wacom is currently offering, so perhaps that is as low as the cost will go. 
Remember, though, that the Cintiq family has expanded in the last 12 months, so fingers crossed shoppers will be able to pick up older models for a reduced price. If you can't wait to find out, check out today's best deals below.
Wacom Black Friday: Wacom Intuos deals
The Wacom Intuos family sits at the lower end of the company's price range, but that doesn't mean we can't expect to see the cost taken down even further. Acting as Wacom's perfect jumping on point for digital artists, a Wacom Intuos Black Friday discount would be a smart way for more creatives to get to grips with its products. Below are its current prices.
Wacom Black Friday: Wacom Intuos Pro deals
The Wacom Intuos Pro Black Friday and Cyber Monday story is similar to the Cintiq Pro. Last year the range enjoying a reduced price to celebrate Wacom's 35th anniversary, so this year the Intuos Pro could go either way over Black Friday. Unlike the Cintiq though, the Intuos family isn't set to expand, meaning that it would be less of a surprise if prices continued to budge.
How to get the best Wacom Black Friday and Cyber Monday deals
If you're on the lookout for a Wacom Black Friday deal, be sure to bookmark this page. As more deals start to emerge, we'll be updating this page with the best offers on Wacom products. Another good place to keep an eye on is the Wacom Store itself, which is sure to promote its biggest discounts. Of course, other online retailers such as Amazon, Best Buy and John Lewis will also be getting in on the action with their own deals.
Remember, getting a Wacom tablet with add-ons is a great way to save even more money, and refurbished models can be another way to bring the price down even further.
New ads lead people to imaginary Burger Kings
Burger King's new French campaign leaves customers hungry.
When you fancy a Burger King, you want it there and then. You don't want to be wandering around for too long looking for a restaurant. But that is exactly what you might be doing if you don't pay attention to Burger King's new French billboard campaign.

The campaign – produced by Buzzman Paris – aims to promote Burger King's new Deliveroo service. Signs appear to direct potential customers to the nearest Burger King restaurant. But on closer inspection, punters will find they are not getting directions at all. We don't think this one is gonna make it into our list of the best billboard advertising.
The signs are marked with 180m, 200m, 400m and 450m distances and a graphic pointing the viewer to an imaginary location. There is even one indoor sign that informs the onlooker that they need to go to level minus three to eat. But, there is no restaurant on level minus three (or even level three). How miffed would you be if you want all the way there to find no restaurant?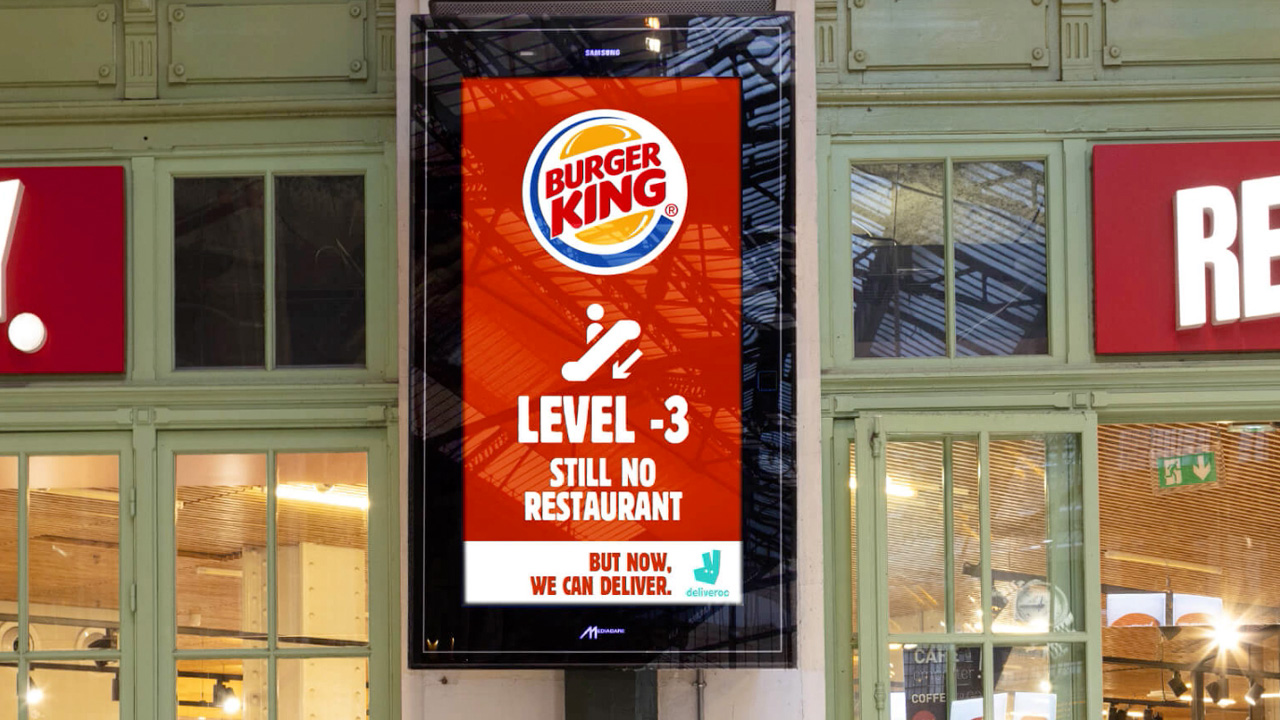 Look a bit more closely and you'll spot the Deliveroo reference at the bottom of the sign. But we doubt that those who did read right to the bottom would really order a BK and sit and wait for someone on a bike to try and find them.
With people's attention spans getting shorter and shorter, we're not sure that this Burger King campaign will have the desired effect. You could argue it's smart, but you're probably more likely to say the opposite. You could also argue that it will be simply plain annoying and counterproductive for those craving a Burger King. And they'd still be hungry.
Read more:
Instagram removes Like counts across more accounts
Will Insta be as popular without the Likes?
Instagram is hiding Like counts in a trial that's now being rolled out globally. The experiment started out quietly, with selected users in seven countries including Canada and Ireland no longer seeing Like counts. But it has now been expanded to include accounts across the world. 
In a bid to provide a less stressful experience for users of the social media platform, the Likes on other people's posts will be hidden – but you'll still be able to see your own Likes. This is a move that's being met with some passionate feedback, especially from influencers and artists who use Instagram to boost their profiles and generate income (we bet they know all the hacks, like how to customise their bio with Instagram fonts and how to activate Instagram's dark mode).
Instagram confirmed the move in a series of tweets yesterday and described the feedback from the trial so far as "positive".
But the company also acknowledged that the decision could cause a problem for some users who rely on the Like and comment counts to show how well their promoted posts are doing.
It has to be said, it's tricky to find the positive reactions to this trial. Responses on Twitter range from blogger Glitz n glam makeup's prediction that there "ain't nobody going to be using Instagram now" to Sonia Murphy's assertion that "it's certainly killed engagement from my perspective. It's a shell of the place it once was."  
When we asked for your reactions on Twitter, we received a range of responses. JerseyStyle Photography understands why Instagram has made the decision.
User rbrtcnkln thinks it's an issue of power.
And Hendrik Little thinks that parent company Facebook is using Instagram as a test subject. A valid point of view, given that there's also been talk of Facebook hiding Like counts. 
Perhaps the positive reactions will be found from those not using Instagram to make money or promote brands but from those viewing the content on Insta. Instagram is reported to be the worst social media platform for mental health, so it's clear that something needed to be done to combat this. How this pans out for brands really depends on what Instagram puts in place to replace Likes as the primary measure of engagement. 
However, there are already other ways to gauge content interest, and we expect there'll be more use of comments and Instagram Stories in future.
Changes to social media are always met with outrage (here's a bunch of recent social media changes you'll want to stay on top of) and then people usually learn to adapt, once their initial anger dies down. Will this be one of those times?
Read more:
The 6 best branding books in 2019
Learn the art of savvy branding with the best branding books.
Branding books continue to dominate design publishing, with more and more designers (and clients) acknowledging that the presentation of a company can be just as important as its service.
Much of the fascination with the science of branding for the public and designers alike, is that it provides tangible proof of the power of design. As David Airey explains in the excellent Identity Designed (more on that below): "When the difference between two functionally similar products is minimal, there's a need to create an emotional distinction." At last: design has a real purpose, even if it's just persuading you McDonald's is nicer than Burger King.
The power of branding has also entered the wider consciousness of consumers as well as designers. The aesthetics of a high-profile rebrand are as commonly discussed at the water cooler as the latest Netflix show. Controversial rebrands can trigger furious debate, like when Slack rebranded, or weary cynicism, as with Facebook's latest corporate look, but everyone has an opinion. And with heightened sensitivity to environmental ethics, corporate transparency and political affiliation, effective communication of brand values has become more important than ever.
Beyond their immediate educational value, many of these branding books also delight as physical objects. Skimming through a beautifully designed book (see our favourite graphic design books for more recommendations) is more fun than scrolling through internet pages, and some of these titles are beautiful objects of desire in their own right. 
Most designers will admit that trawling through the glossy pages of a good branding book is one of the most effective methods of triggering the muse, and a beautifully laid out case study of a sumptuous rebrand can often communicate the designer's art just as effectively as the text. So, read on for the best branding books available right now.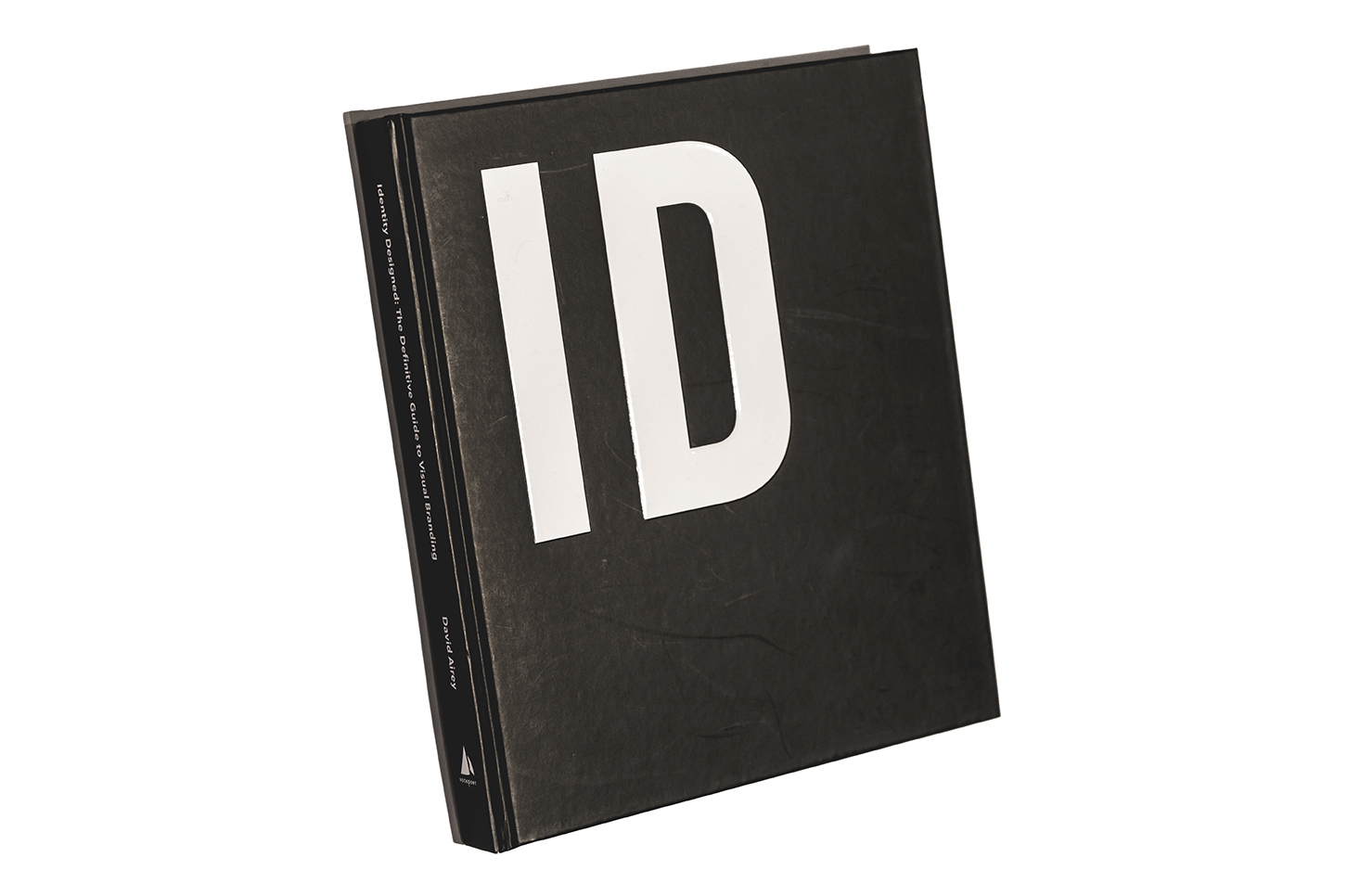 Despite being an accomplished branding designer himself, David Airey steps back to allow world-class creatives to talk about their own projects in this new book, Identity Designed: The Definitive Guide to Visual Branding. Branding books live or die the quality of the showcased projects and frankness of the talent involved, and with years of industry experience behind him, Airey proves an excellent judge of killer campaigns and stellar talent. Sixteen inspiring projects by such famed agencies as Freytag Anderson and Together Design reveal a wide range of creative problem solving, with every step of the designer/client process explored. Elegantly presented as a coffee-table tome of brand porn, this is an essential addition to the serious brand designer's bookshelf.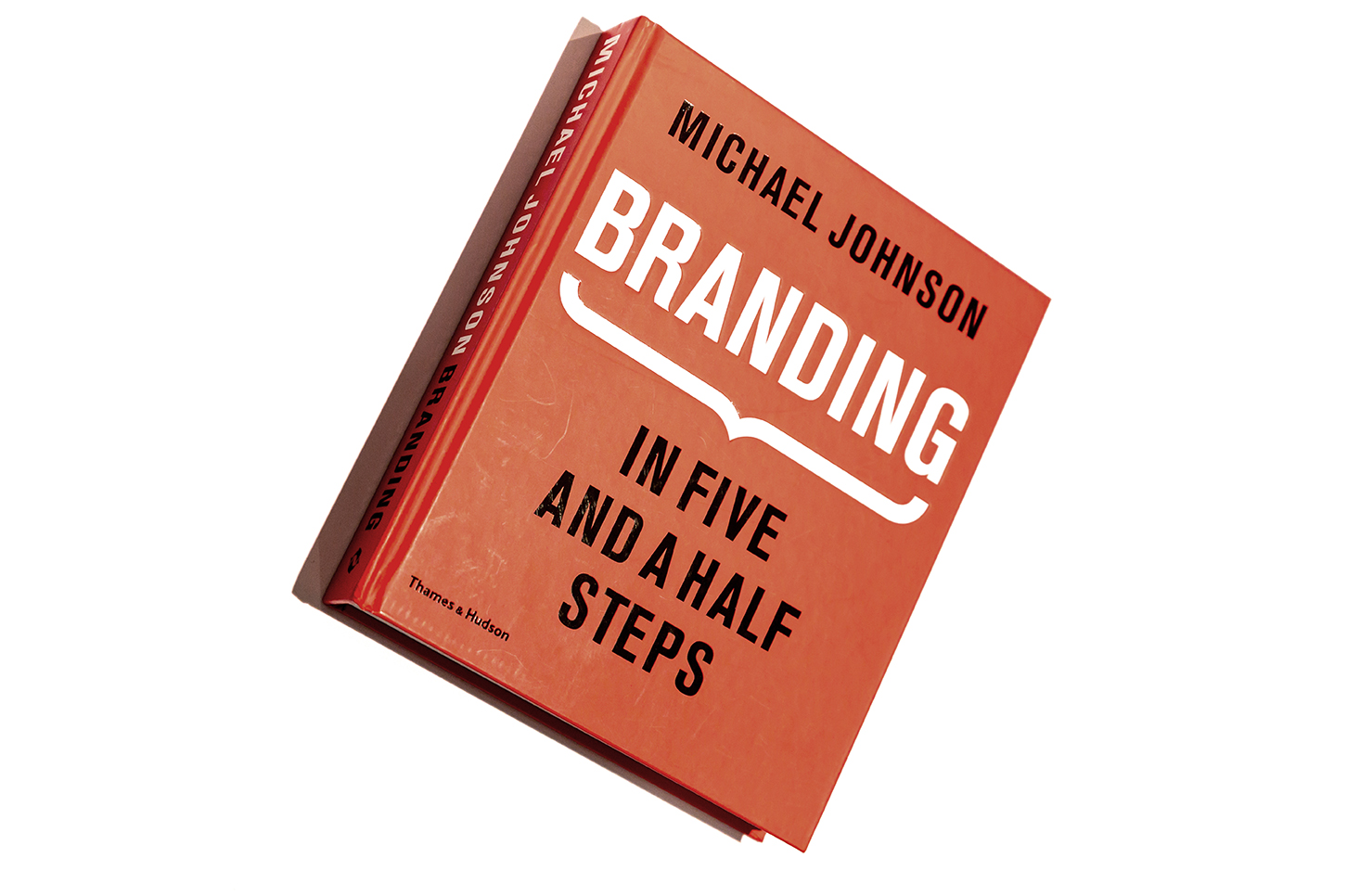 This mammoth book by design legend Michael Johnson is a stone cold classic, and is packed with illuminating analysis of the very best branding across the world. In Branding: In Five and a Half Steps, Johnson cuts through to the heart of iconic logos, adverts, campaigns and rebrands to explain the idea, execution and impact with clinical accuracy. Priceless anecdotes from his own seminal campaigns – including Shelter UK and the Science Museum – reveal both the theory and alchemical art of of creative thinking.
Johnson is a phenomenal writer, whose passion is infectious, and the book has a compelling narrative. Every page is generously scattered with carefully chosen examples, and In a specialist genre prone to pseudo-science and hyperbole, Johnson reassuringly emphasises the art of storytelling and empathy that underpin great brand building. Zero bullshit jargon-busting and expert insights make this a must-buy for newcomers and professionals alike.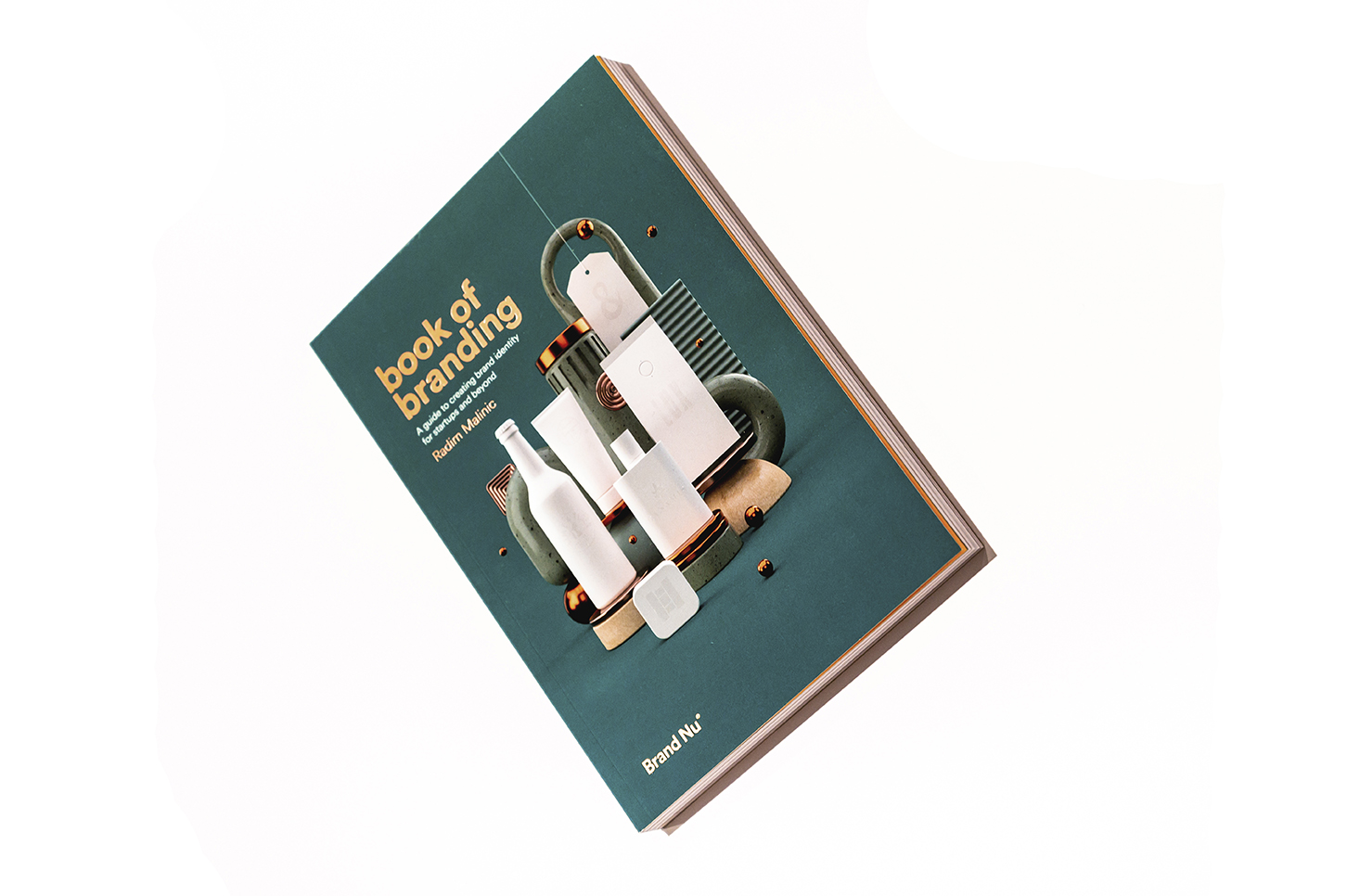 As well as running the small London-based agency Brand Nu, author Radim Malinic has forged a successful second career as a writer, his Book of Ideas Vol 2 and (and Vol 1 before it) seamlessly combining both his distinctive graphic style and earnest insights into the creative industry. The dynamic entrepreneurial spirit that has enabled him to carve a unique niche in the industry makes him a perfect guide to brand design. His informal, frank writing style is easy to digest, and despite only featuring his own work in the case studies, his enthusiasm and passion ensure that this a massively detailed and approachable book, and essential reading for anyone wishing to follow in his footsteps and launch their own agency. From copyright laws and client presentation strategies to refining contracts and dealing with disappointments, Malinic excels at the nitty gritty detail and hard graft behind boutique studio branding.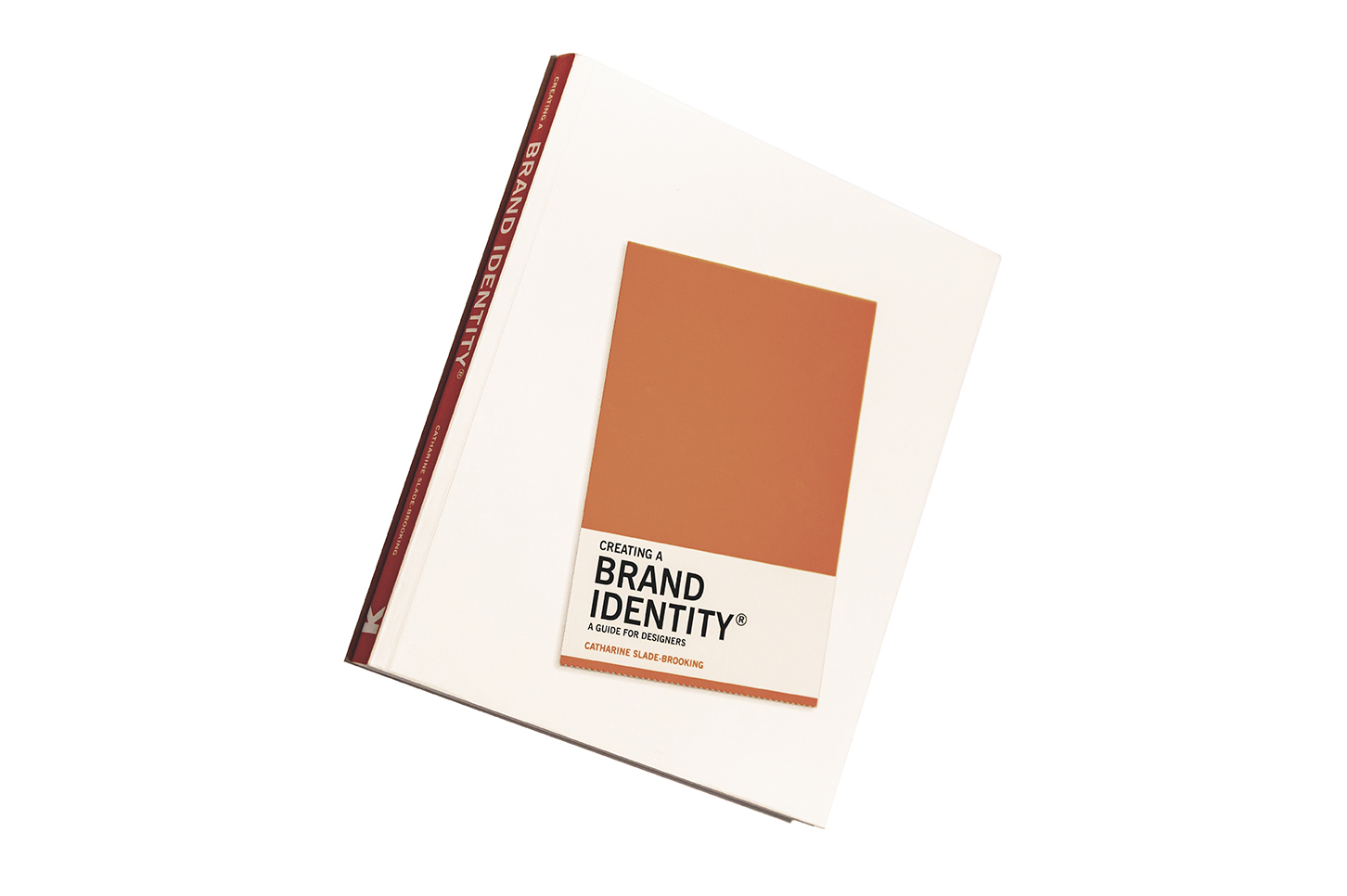 Creating a Brand Identity: A Guide for Designers is a fabulously rich and informative introduction to everything a new student of design needs to know about creating brand identity, from the psychology of consumers to the execution and delivery of finished campaigns. Author Slade-Brooking is a senior lecturer on BA Graphic Communication at the University for the Creative Arts, so the attention to detail is phenomenal, with exercises and tip boxes scattered throughout. From the most basic of beginnings ("Why do we brand?") to sophisticated advice on analysing competitor markets, this book will be invaluable to beginner and pro alike. As befits a book about design, the art direction of Brand Identity is sophisticated and intelligent, with an abundance of visual references and perfectly chosen examples.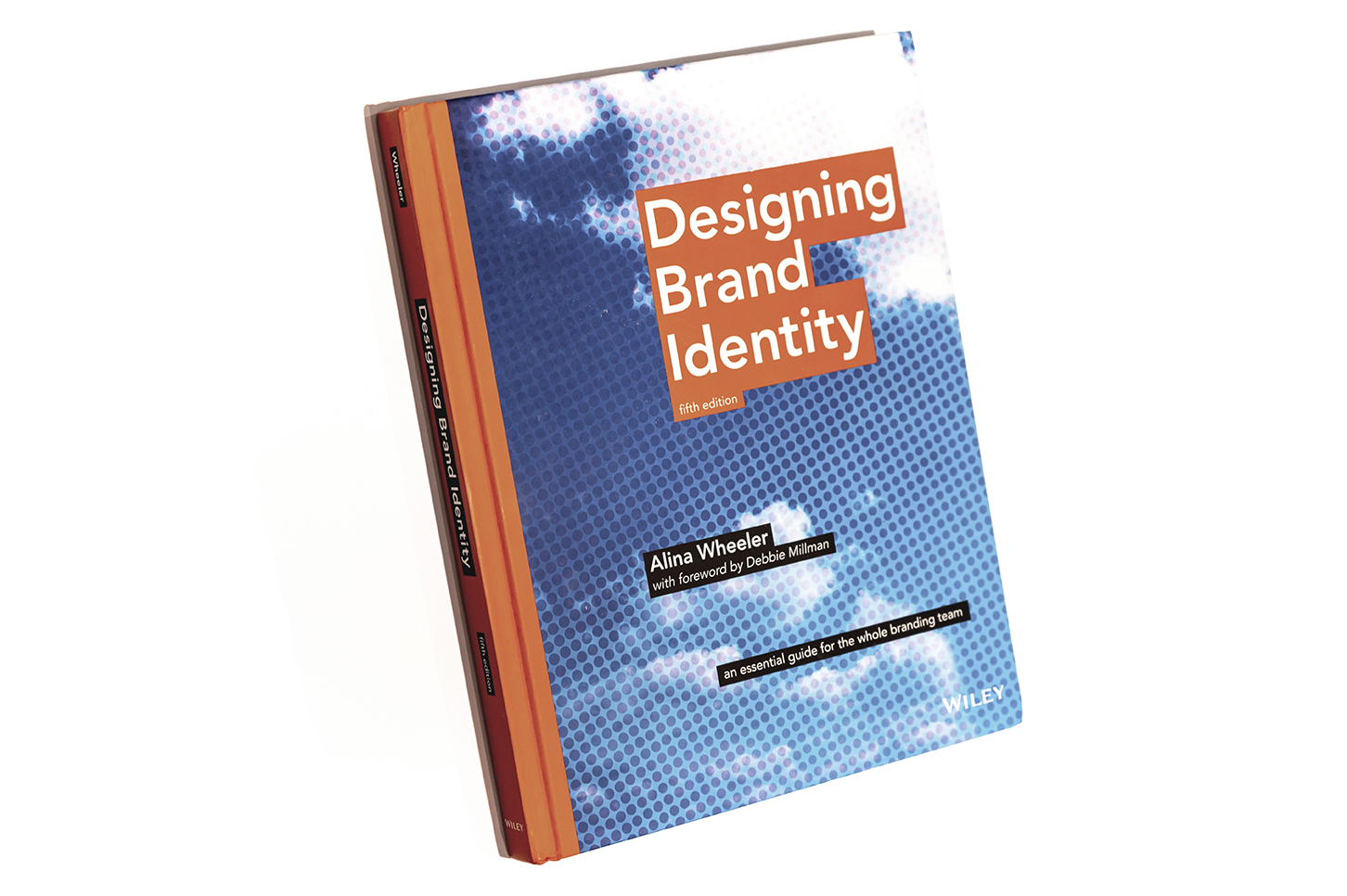 Endorsed by Paula Scher no less, and now in it's 5th edition, this enormous book, Designing Brand Identity: An Essential Guide for the Whole Branding Team, is probably the most comprehensive branding book available. A staggeringly in-depth explanation of the principles, theories and practicalities of branding – from brand architecture to managing assets – are detailed and illustrated in exhaustive step-by-step detail. Any reader who still doubts the power of branding as a marketing tool will find the 40+ case studies – from Coca Cola to Mozilla – provide irrefutable evidence of the power of intelligent design. Every page of this book has a fascinating insight or thought provoking quote, and the art and craft of branding is clearly revealed as a seamless hybrid of science and creativity.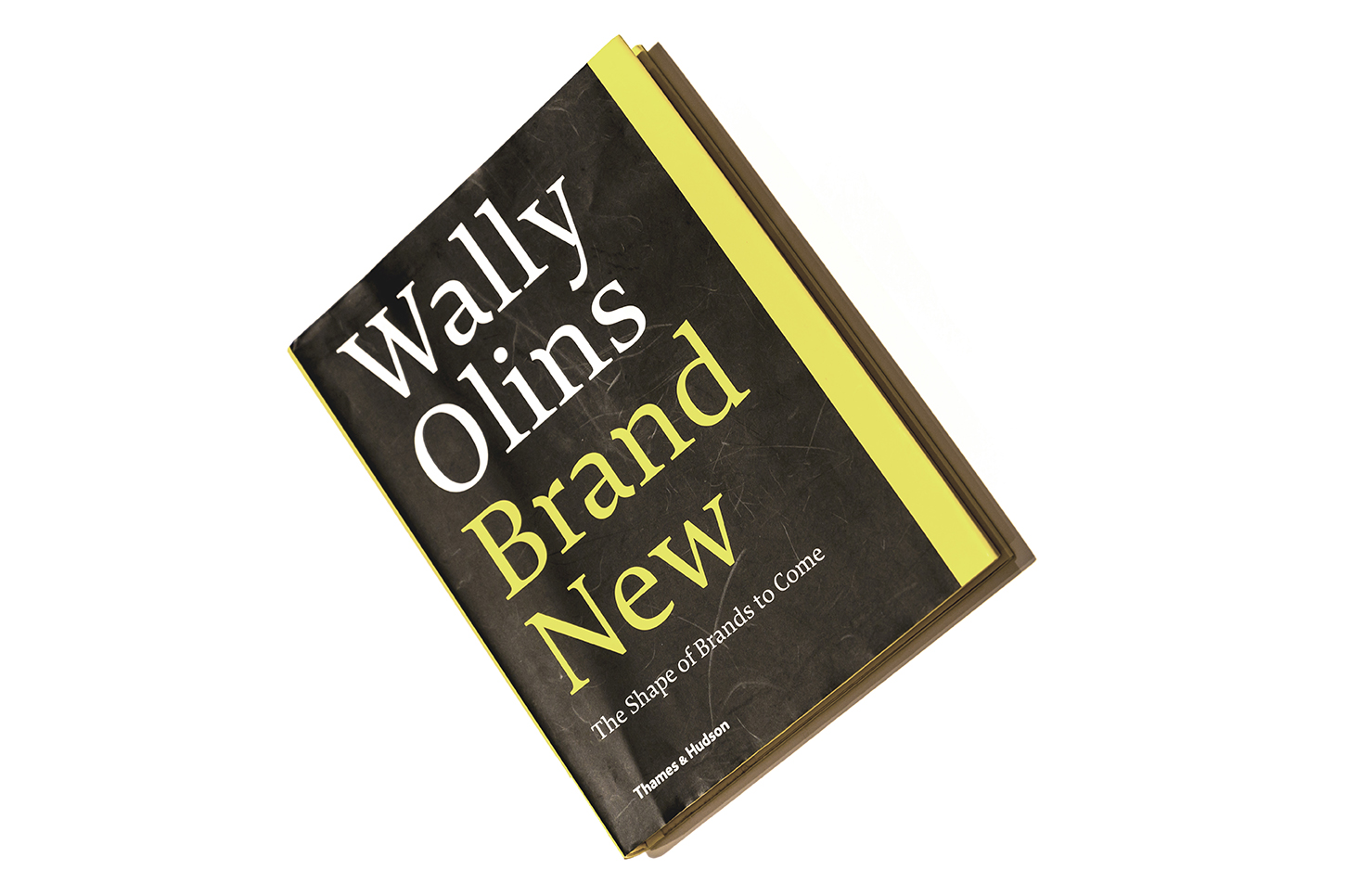 The final book by industry legend Wally Olins, Brand New: The Shape of Brands to Come, is a thrilling analysis of how branding and globalisation have shaped one another, and how the rapid evolution of technology (and consumers) has made selling and branding an increasingly complex occupation. With the wisdom accumulated from dealing with some of the biggest companies and brands in the world, Olins is unwavering in his championing of high moral standards and ethical solutions. From the opening chapter – a thrilling call out on the 'new authenticity' that has dominated marketing for the last decade – to understanding the zeitgeist and the questioning the responsibilities of 'Big Brand', Olins is an exceptional guide, fearless in shaming those who fail to live up to his high ideals. But beneath the tough call-to-arms for a more compassionate industry lies the enthusiastic idealism of an advertiser in love with the beauty of meaningful design. This is essential reading for understanding the deeper undercurrents of branding strategy.
Read more:
Don't miss this Amazon Music $1/£1 offer
Get your hands on 50 million tunes for next to nothing.
Amazon Music is offering an amazing deal where you can get access to its 50 million-strong song library for four months for just $0.99/£0.99. The Amazon Music Unlimited deal is only open to new listeners. 
Amazon Music Unlimited trumps both Apple Music and Spotify when it comes to its song library size. It has an impressive five million more songs than Apple Music and a surprising 15 million more than Spotify. So this deal is giving you access to the biggest mainstream streaming library out there for a ridiculously low price. 
To listen to your favourite tunes you need a decent set of headphones. Check out our best noise-cancelling headphones in 2019 post where you can snag yourself an absolute steal. You might well need a Kindle as well, so check our best ereaders post. Or, if you are looking for great deals on other headphones make sure you check out our post on how to get the best Amazon Black Friday deals. 
The Amazon Music trial lasts for four whole months, but once it runs out you can continue your membership for a very competitive $9.99/£9.99 a month. If you are signed up to Prime you can continue using the service for a reduced price of $7.99/£7.99. And, if you want to save even more you can grab a $3.99/£3.99 membership that only serves a single Amazon Echo speaker. 
It seems Amazon's generosity know no bounds. Alongside the Amazon Music Unlimited deal it is offering its Amazon Kindle Unlimited deal. This gives access to over one million titles and thousands of audio books for free for three months. Get signed up for both today, what have you got to lose?
Read more: